Honorary Fellow: 2004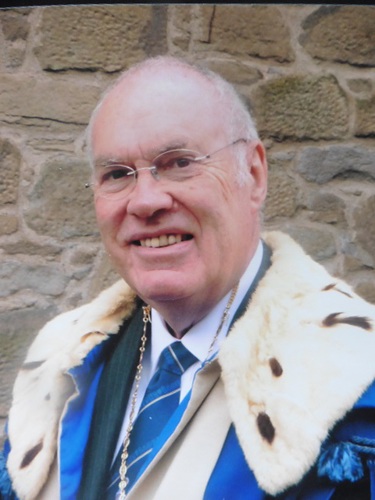 Mr Petrie was born in Keith, Banffshire and educated at the High School of Dundee. He qualified as a Chartered Surveyor in 1970 and was elected a Fellow of the Royal Institution of Chartered Surveyors in 1973. He spent all his professional career with the old-established firm of Lickley Proctor, part of Allied Surveyors plc, the largest independent surveying firm in the UK.
Mr Petrie has held many public positions and has a wide range of interests. He was a member of the Children's Hearing system for 12 years, serving as a panel member for 8 years and then forming part of the Children's Panel Advisory Committee for Tayside for 4 years.
He was a non-executive Director/Trustee of various health bodies over a period of 20 years, serving both as Chairman of Dundee Healthcare NHS Trust and Tayside Primary Care NHS Trust and was Vice-Chair of NHS Tayside. He was also the Chairman of Care Together, which was the first health and social care joint organisation in Scotland.
For many years, he was involved in the Rotary movement, serving both as President of the Dundee Club and also on the Executive of District 101, Scotland North East.
Locally, he is widely involved with the Nine Trades movement and was formerly Deacon of the Baker Craft and Bonnetmaker Craft and the Nine Incorporated Trades of Dundee.