Abertay named UK University of the Year for Teaching Quality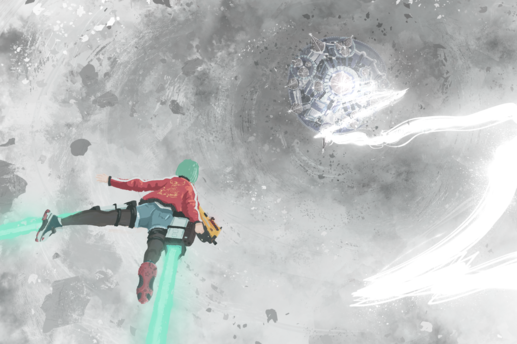 Abertay University has been named UK University of the Year for Teaching Quality by The Times & Sunday Times Good University Guide 2021.
The globally-renowned listing, which is published in full this Sunday, also ranked Abertay as number one in Scotland for social inclusion, recognising the University as a leader in widening access to higher education.
It has been a year of outstanding rankings success for Abertay, which has also seen the University:
Ranked number one in Europe for video games education by the Princeton Review (games artwork from graduate Craig McNaughton above)
Ranked in the Guardian University Guide UK top 3 for teaching satisfaction
Ranked in the Guardian University Guide UK top 10 for overall student satisfaction
Ranked in the National Student Survey UK top 10 universities for student satisfaction
Ranked top in Scotland for student satisfaction in Video Games, Civil Engineering, Computer Science, Food Sciences, Psychology and Sport and Exercise Sciences
The Sunday Times Guide picked out Abertay's 'small class sizes and integrated student support and personalised learning' for praise amid a 'second successive year of stellar results'.
Editor of The Sunday Times Good University Guide Alastair McCall said: "Abertay has been instrumental in building the city of Dundee's place as a global hub for computing and gaming, a perfect example of a university and business working together for the common good.
 "Globally important businesses base themselves here partly because of the centre of excellence within the university. Students recognise the excellence of teaching more widely across the university, placing it close to the top of the tree among universities across the UK for the second successive year.
"It achieves all this while at the same time being the most socially inclusive university in Scotland. Truly, a modern university."
Based in Dundee, Scotland, Abertay is a small, friendly University of around 4,000 students with a core mission of providing transformational opportunities for our students and preparing them for the world of work.
The University offers a wide range of courses, all with links to industry, and is the institution around which Dundee's booming tech, video games and cyber security sectors are flourishing.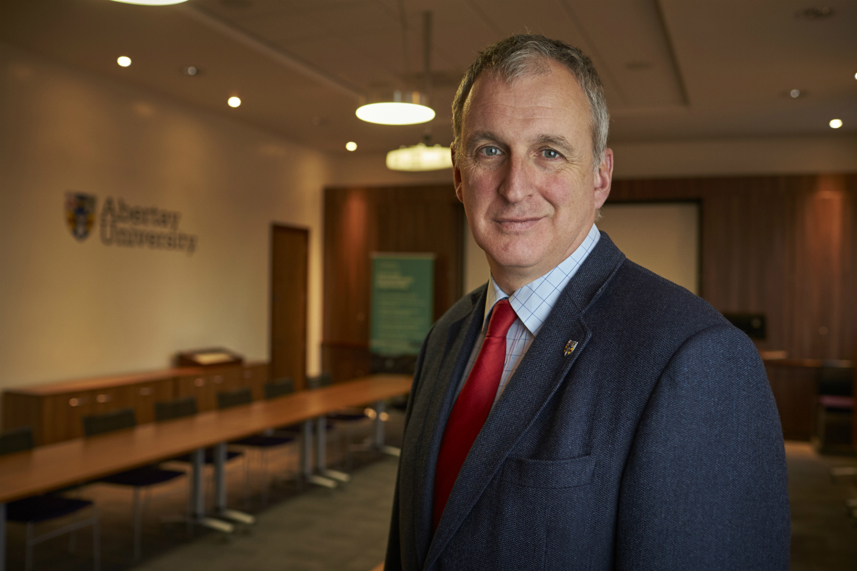 Abertay Principal, Professor Nigel Seaton (above), said the internationally-respected honour from the Sunday Times was further recognition of the excellent quality of teaching offered by the University's academic staff.
He said: "The teaching and research we do at Abertay has a profoundly transformative impact, not only on our students, but on the wider community in the city of Dundee and beyond.
"As a small University, and a leader in widening access to higher education, our key focus is on preparing students for the world of work and for a life of learning. 
"As Principal, I'm extremely proud of the way in which my colleagues consistently deliver on that mission, across all of our programmes.
"We are proud to be the anchor around which Dundee's thriving tech industries are growing, and of our wider contributions to this dynamic city."