Abertay ranked best in Europe for videogames degrees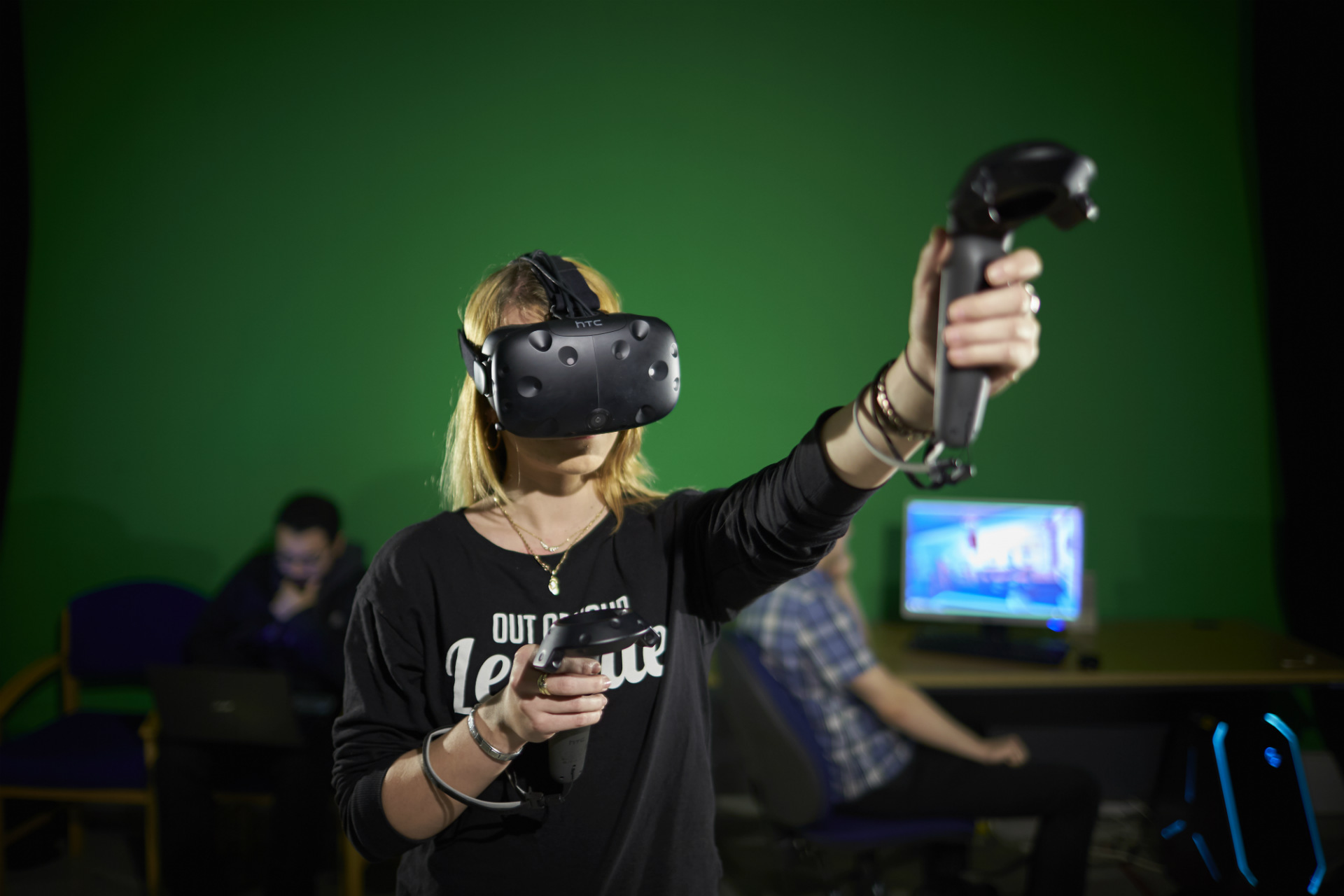 Abertay University has been ranked best in Europe for videogames degree programmes.
The prestigious annual Princeton Review has revealed Abertay is the top institution in Europe for undergraduate games education for the sixth consecutive year, and is within the global top 10 at postgraduate level.
Abertay recorded climbs in the world undergraduate and postgraduate tables, and is now placed 13th and 7th respectively.
The achievement highlights the University's international excellence in the sector, building on a reputation forged since 1997 when Abertay launched the world's first videogames degree.
Abertay videogames alumni include creator of Grand Theft Auto, Dave Jones, and former Ubisoft art director Liam Wong.
The University has a strong commitment to investing in videogames teaching and research, and in December unveiled a new £5.5m home for its School of Design and Informatics, incorporating an Emergent Technology Centre that features:
A Development Studio for experimental games design and hacking projects
A Visual Design Studio for digital arts research
A Usability Lab with eye-tracking equipment, specialist cameras and an observation room
An XR (Extended Reality) Lab for experimentation with room-scale Virtual Reality, motion tracking and multi-user Augmented/Mixed Reality projects
Dean of Abertay's School of Design and Informatics, Professor Gregor White said: "We are delighted to have made further progress in this ranking which reflects the exceptionally high standard of our teaching and the dedication to excellence demonstrated by the School's academic colleagues.
"All of our programmes are underpinned by research and closely linked to the demands of the games industry, meaning our graduates leave us ideally equipped for a career in the sector or with the right skills to start ventures of their own."
The Princeton Review is one of the videogames industry's key international benchmarks for excellence, analysing the quality of the faculty, technology, and student career prospects, with assessors taking into account more than 40 data points.
Abertay's School of Design and Informatics offers a wide range of videogames programmes with graduates going on to work across a variety of fields, ranging from the hugely successful commercial industry to projects focussing on applied games and emerging technologies.
To find out more visit https://www.abertay.ac.uk/schools/school-of-design-and-informatics/