The Athena Swan Charter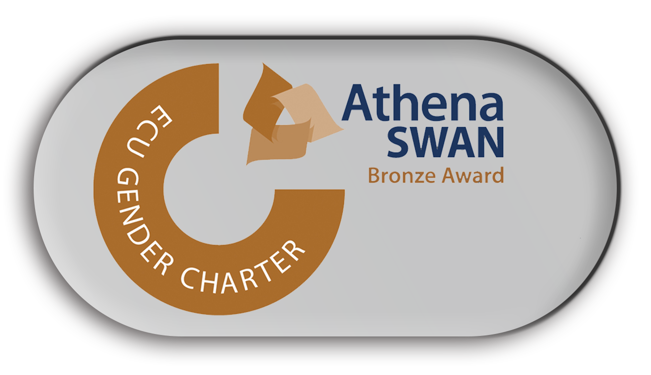 ‌The Athena Swan Charter recognises advancement of gender equality: representation, progression and success for all.
Abertay University joined the Charter in November 2014 and made a successful submission for institutional Bronze in November 2015.
The process is an ongoing journey for Abertay in which the gaining of the Bronze Award is evidence that the University recognises its achievements in respect of gender equality across the academic community, understands the scale of deficiencies and has articulated a credible plan for sustainable future action aimed at building on strengths and addressing weaknesses.
Achieving the Bronze Award is the first step along a journey with Silver and Gold Awards future aspirations, but a far more valuable reward for the University is the culture change that is an integral part of making progress in respect of the Charter.
The Athena SWAN Charter was established in 2005 and recognised commitment to advancing the careers of female academics in science, technology, engineering, mathematics (STEM). The Charter was underpinned by the belief that the advancement of science was fundamental to the quality of life across the globe and that it is only by utilising the talents of both men and women that its full potential can be realised.
In May 2015 the charter was expanded to recognise work undertaken in arts, humanities, social sciences, business and law (AHSSBL), and in professional and support roles, and for trans staff and students.
The Charter now recognises work undertaken to address gender equality more broadly, and not just barriers to progression that affect women.
Changing cultures and attitudes lie at the heart of the Charter. By engaging with Athena Swan, Abertay Universityhas committed itself to working towards the achievement of the Charter's aims, the advancement and promotion of female academics in the STEM disciplines and the achievement of a significant increase in the number of women recruited to top posts. The principles of the Charter, focussed primarily on the STEM disciplines but with implications for all academic staff within the organisation, can be summarised as the promotion of:
Gender equality at all levels
Equal representation of women in the academic community
Diversity at management and policy making levels
Increased retention and progression rates of female academics
Sustainable careers for female academics
Athena Swan Charter covers women (and men where appropriate) in:
Academic roles in STEMM and AHSSBL
Professional and support staff
Trans staff and students
In relation to their:
Representation
Progression of students into academia
Journey through career milestones
Working environment for all staff
The Bronze Award and Action Plan is available below:
Athena Swan Action Plan 2018-2022
‌Athena Swan Action Plan 2014 -2017