BLOG: Abertay and nursing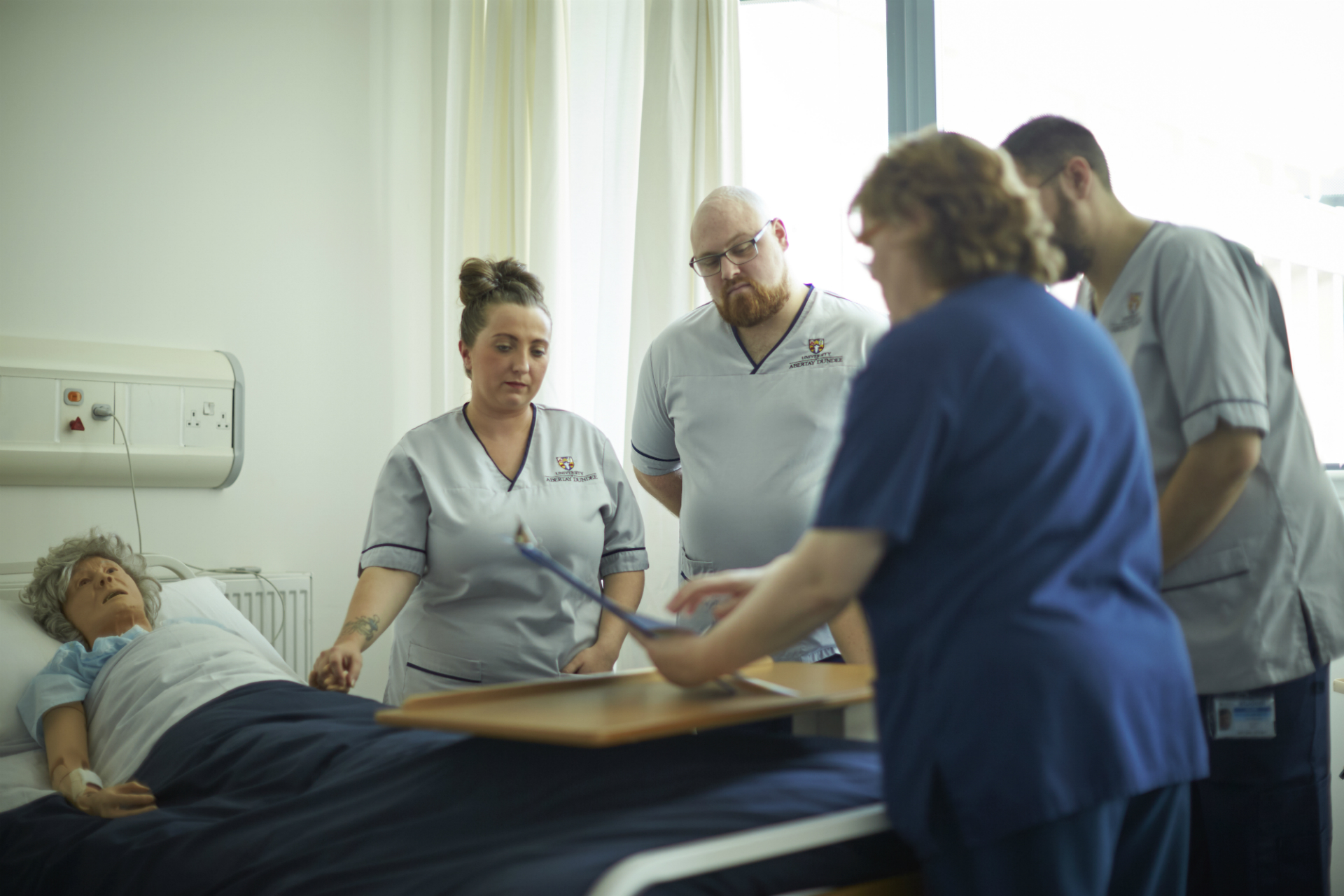 Ruaraidh Wishart is an Archivist at Abertay University. He is part of the Abertay 25 project, delving into more than a century worth of history. 
Earlier this month the NHS marked 72 years since it was created. It has come a long way since 1948 when Aneurin Bevan's altruistic vision became reality and the entire population was able to get medical care free at the point of use. Nurses have played a vital role in the NHS throughout its history, and their profession has developed enormously over the years, keeping pace with developments in the organisation. One of those developments related to the training of nurses in the 1960s and 70s, and in Scotland, Abertay University had an important part to play in this.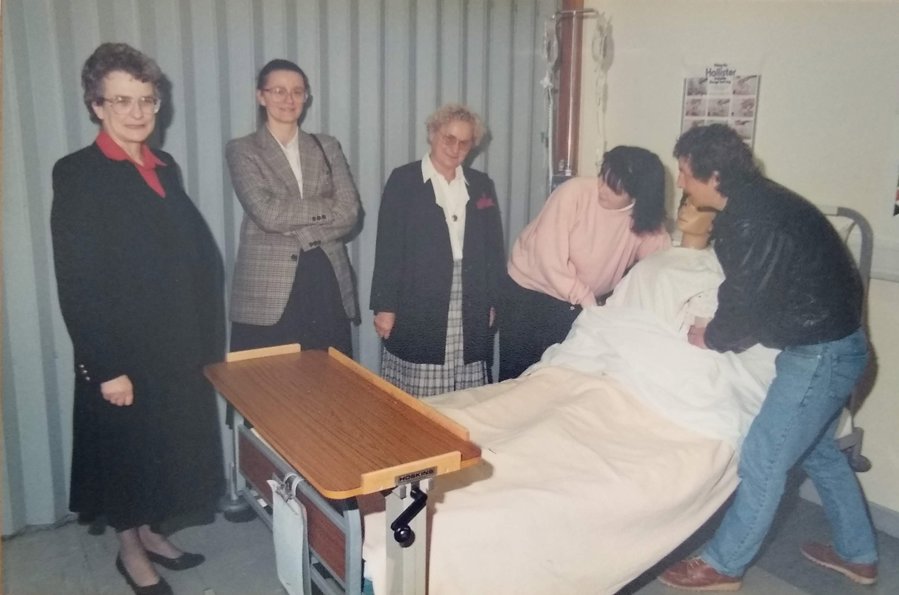 The skills and responsibilities of nurses now are vastly different from those of nurses in 1948, and that is largely down to how they were trained. Initially nurses were expected to learn skills by repetition "on-the-job" in the hospitals, and learn knowledge like basic anatomy by heart in their own time. There was no expectation for a nurse to be a reflective thinker, or to be involved in the development and improvement of the services they provided. This all led to a prejudice against nursing as a non-academic profession.
However, the 1960s and 70s saw a movement for changes in nursing training in the UK that would allow more academic elements to be introduced, and for classroom and tutorial time away from the ward. This movement grew and led, in Scotland, to the introduction of nursing colleges, including one at Ninewells Hospital (Dundee College of Nursing 1969), to provide educational facilities for training nurses that were separate from the hospitals they were linked to.
At the same time as the establishment of the Dundee College of Nursing, Dundee Technical College, as it was then, was looking to the future with its new Principal, Harry Cuming. It was developing courses in new areas that would help steer the country through a changing economy and nursing became an area of interest. Discussions began between the College's School of Science, the College of Nursing, the Chief Regional Nursing Officer for Tayside, and the General Nursing Council for Scotland looking at the development of a new qualification.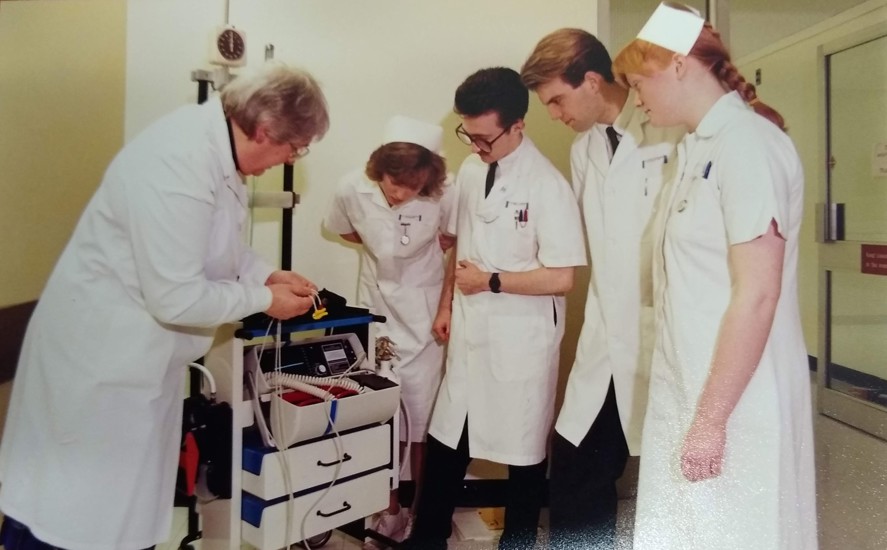 The result of the discussions was the establishment in 1975 of a 4 year BSc degree in Nursing, developed in consultation with nursing professionals. It combined course study and clinical placements, leading to graduate GNC registered nurses adaptable to technological change and innovation.
Whilst this was not the first nursing degree in Scotland (which was established at the University of Edinburgh) it was the first science-based nursing degree in the country. Throughout the course of study, students would take courses in Nursing Studies alongside Sciences, Behavioural Studies, and even computing studies, all adapted to the needs of the profession.
Practical skills were provided through regular clinical placements in the workplace, but the independent skills were developed through coursework. This included research, writing scientific reports, and developing case studies that would encourage the reflective thinking lacking in the old system of training. This, and the experience of using computers would give them more flexibility in handling change in their future careers.
The first nursing students started in 1975 alongside new lecturers Agnes Jarvis (Senior Lecturer in Nursing Studies) and Catherine Robertson (lecturer in Clinical Teaching). This first group were the 'testers' of the course, and some things were ironed out – for example, physics was included in the first run of the course, but quickly dropped. However, the former nurses that we had the opportunity to speak to in 2019 gave us the impression that theirs was a close knit group with good relationships with their lecturers, so much so that they were invited to the nursing dinner dance organised by the students in 4th year.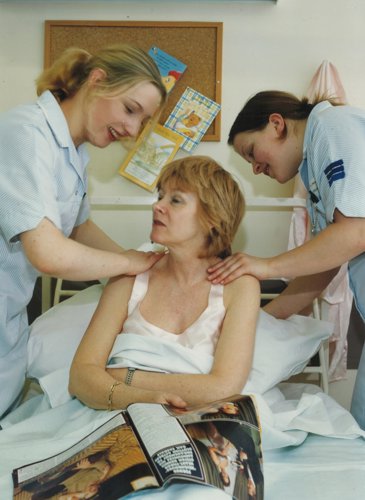 Other fond memories they shared with us included taking part in nursing student rugby matches, and engineering students taking advantage of the single password on the College computer system in order to play pranks on them.
Out of an intake of 17 students, 14 graduated in 1979 – including 2 men. Along with their degree certificates they were also given a special badge to wear on their uniform that showed where they had qualified from. Each badge had a unique number on it indicating which number of nursing graduate that they were.
Nursing went on to become a staple degree course for the College through the 1980s, later expanding to provide post graduate diplomas in areas like Nursing Administration. Nowadays provision of nursing training at Abertay University is via a specialised course in Mental Health Nursing.
Were you a graduate of our Nursing Degree course? If so, we would love to hear from you. You can record your memories and submit them through our online submission portal at https://www.abertay.ac.uk/about/the-university/archive/archive-submission-page/ or contact archives@abertay.ac.uk to discuss other ways to tell us about your time here.
For more information about our Memories Re-Animated Project, visit: https://www.abertay.ac.uk/about/the-university/archive/memories-re-animated