Dare Academy teams fired-up for hot-housing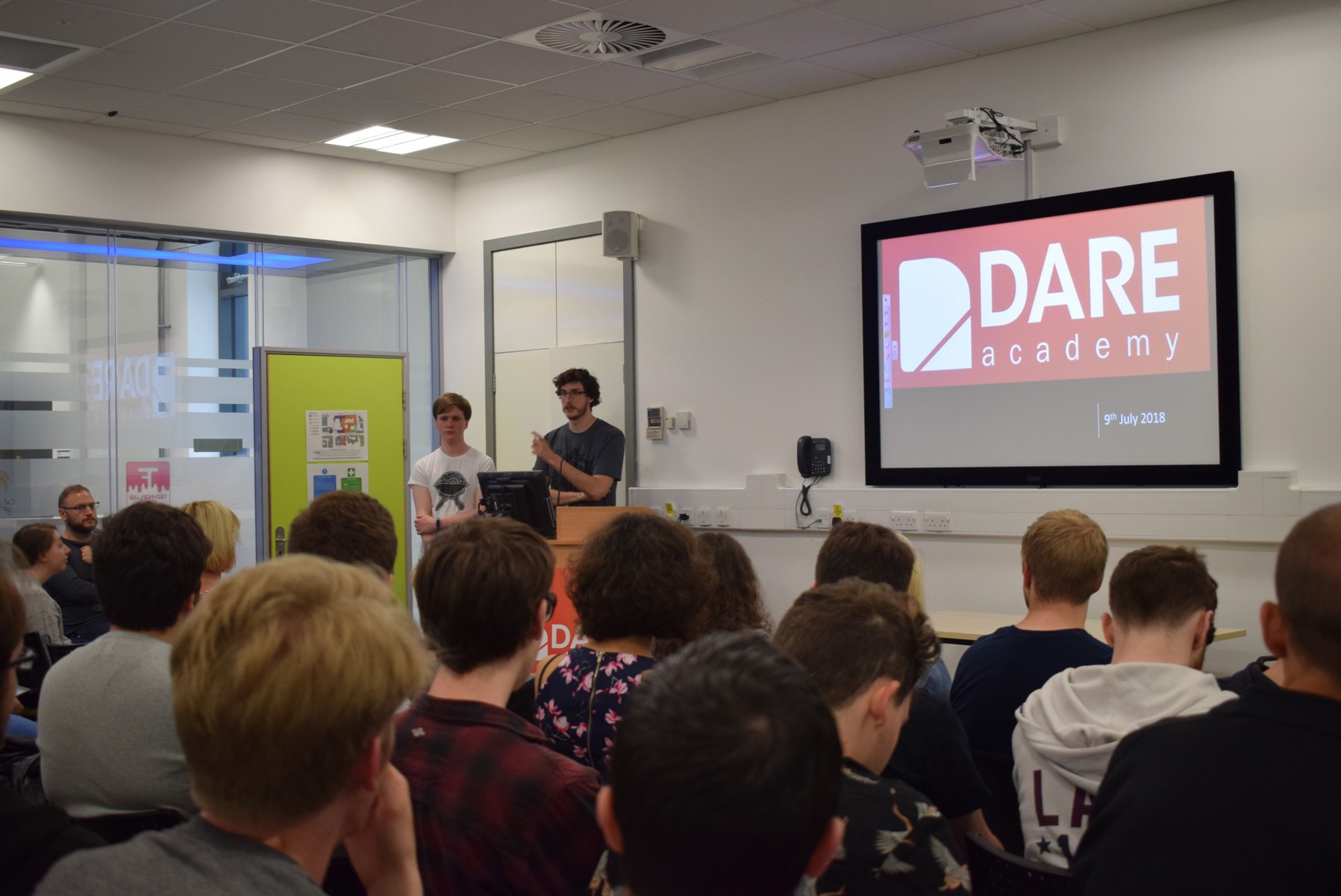 The Dare Academy 'Class of 2018' has entered the intensive hot-housing phase of Abertay University's annual games design competition.
Over the coming month, the six remaining teams will build, polish and refine their prototypes in preparation for a funded trip to showcase their games at the massive EGX games festival in Birmingham.
This year's Dare Academy studios - Technofluid Games, Aetherfall Games, Soda Float, Thunder Lime, Cation Games and Zero Qualms – are battling it out for a trip to the world's biggest games conference, GDC  in San Francisco.
All six have been given a £1,000 budget and development space in Abertay's UK Centre for Excellence in Computer Games, and will benefit from a series of visits from games industry mentors over the next four weeks.
Luke Savage and Kasim of Sony Interactive Entertainment were the first address the group at the launch of hot-housing on Monday July 9.
Henry Pullan and Doug Flinders (pictured left to right above) from last year's winning team Bit Loom were also on hand to offer tips on production, pitching, and how to make the most of the experience.
Doug said:
One of the key things for the teams is to focus on making a demo version of their game rather than something that lasts for an hour. But overall just have fun with it, experiment and make something weird! Make your processes about play as much as possible so the game is definitely going to be fun by the end of it.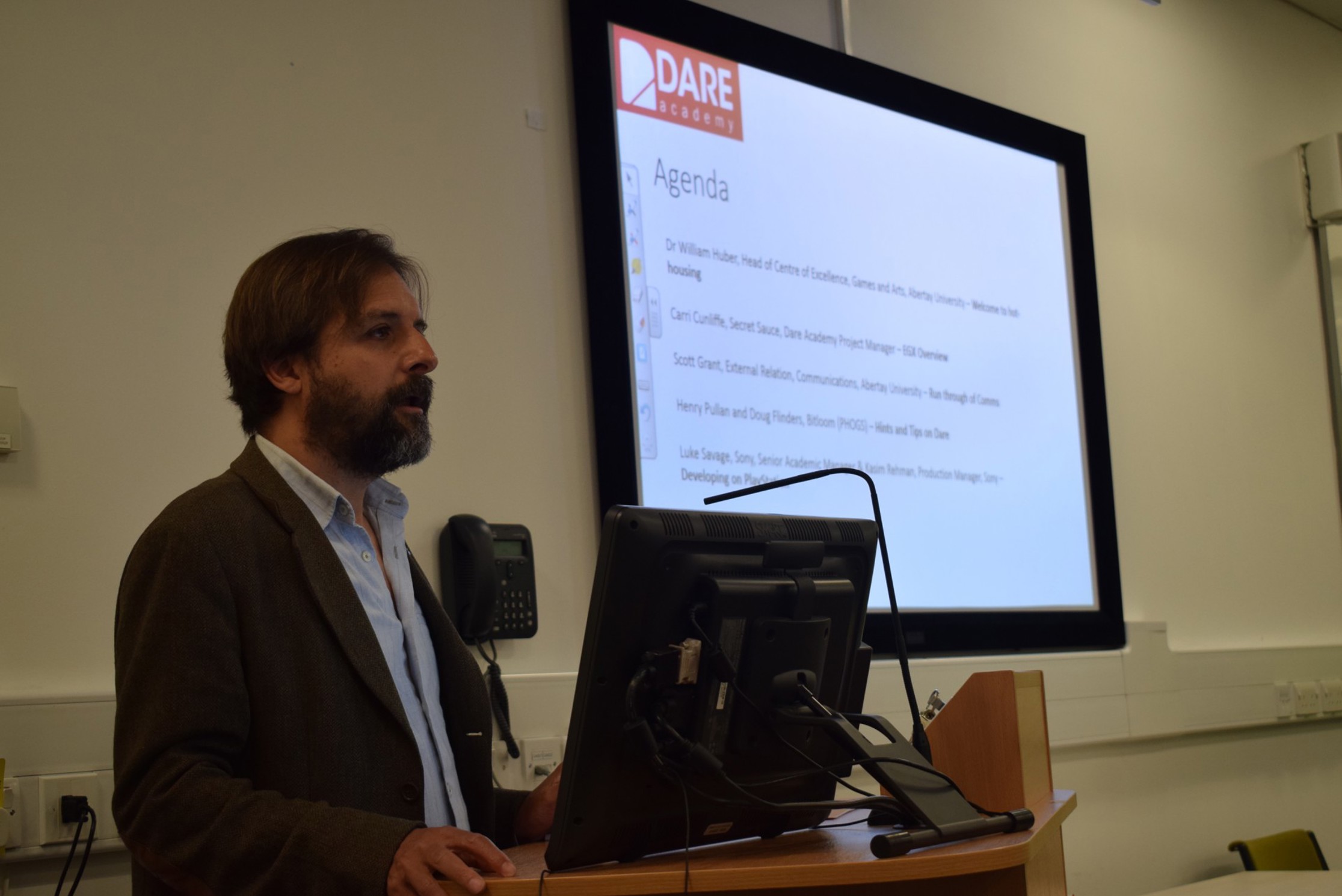 Dr William Huber (above), Head of the Centre for Excellence, welcomed the teams, urging them to follow the example set by some of the highly-successful Dare teams from previous years.
Dare Academy is only open to Abertay students, with this year's judging panel including Neil Holmes of Xbox, Chris Dawson of Denki, Robert Henning of Tag Games and Chris Trewartha of YoYo Games.
TechnoFluid Games is making Physic, a first person physics puzzle game where players play as eccentric inventor Dr Muucav.
Aetherfall Games is creating Only Shadows, a narrative driven surrealist exploration of an Unknown Soldier's post-traumatic psyche.
Soda Float is making Obsol33t, an explorative walking simulator played with keyboard and mouse.
Thunder Lime is producing Kinoko, a third person peaceful exploration where the player is a nature spirit tasked with clearing away winter.
Cation Games is creating SketchTown Showdown, a family-friendly collection of party games focusing on creativity.
Zero Qualms is making Vox Racers, a high speed racing game set in a vibrant and colourful voxel world, described as a love letter to arcade racing.
Click here for more information on each of the Dare Academy 2018 teams.
Follow @AbertayDare on Twitter and Abertay Dare Academy on Facebook.