Arranging an appointment
The University is currently closed following UK and Scottish Government instructions on Covid-19. It is not possible to make archive appointments at this time, but please contact us at archives@abertay.ac.uk about your query.
Please contact us to arrange your appointment.  We currently have limited viewing facilities, so booking is essential. Appointments requested on the day you contact us, or the next day, are unlikely to be possible.
We need to know what you are looking for, so we can find out whether we hold records relevant to your project. You can check the Our Records page and our Online Catalogue, or contact us to identify records to help you. If there are records available, we will tell you what we have, and arrange an appointment with you.
Some of our collections have access restrictions on them, perhaps because they are very fragile or contain personal information. We will tell you before your visit about any access conditions that apply.
When you arrive, you will be asked to read the Archives Policy and Reading Room Guidance, and to sign a Visitor Declaration Form agreeing to follow them (see 'Related Documents' below). We are unable to give you access if you don't sign the declaration.
Appointment times
The Archives are open 10am-4pm most weekdays. Appointment times are between 10am-12.30pm and 1.30pm-4pm.
Location
The Archives are located in the Kydd Building at Abertay University, on Bell Street, Dundee, DD1 1HG.
Find out how to get here by car, train etc.
What to Bring
Photographic proof of ID and your address.
Your research notes and spare notepaper.
Pencils or your laptop / tablet. Pens are not allowed in the searchroom.
A camera if you would like to take your own pictures of documents.
Money if you would like to make copies of documents.
Gloves are provided where necessary.
Food and drink are not permitted in the archives. There is a café in the University Library building where you can take a break.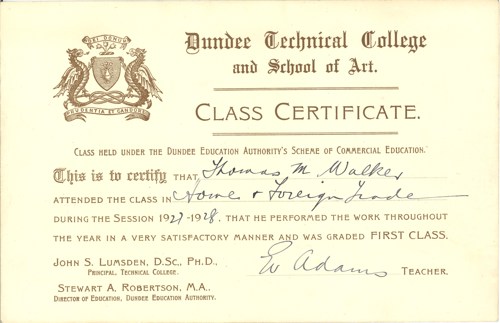 Related Documents to download

University of Abertay Archives Policy