Our Distinctive Curriculum
We've recently launched a range of new undergraduate programmes following a University-wide process of curriculum reform throughout 2014-15.
Our new programmes offer greater student choice, more flexible degree pathways and more breadth as well as depth. All stage one and stage two students take one interdisciplinary elective per year, which cover a range of contemporary issues facing society today such as:
Defence Against the Dark Arts (computer security)
Games for Change
Live Well and Prosper
Debating the 21st Century.
You can find out more about the extent of our curriculum reform in this video:
If you would like to learn more about what an Abertay education offers, watch these videos:
Enhancing Your Employability
Enhancing graduate employability is a major priority at Abertay. All of our programmes include work-related learning opportunities and have employers involved in the delivery of the curriculum.
We also recognise that students' achievements extend beyond the formal curriculum and, as of July 2015, all of our undergraduates are provided with a Higher Education Achievement report (HEAR) upon graduation, which contains details of their University-verified achievements, both academic and extra-curricular, eg if a student successfully completes our Principal's Award it will appear on their HEAR.
The Abertay Attributes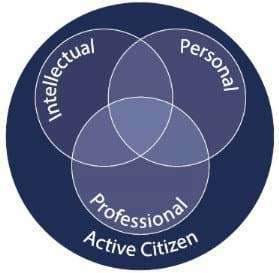 An Abertay education provides you with a wealth of opportunities for personal development: intellectually, professionally, individually. The knowledge, skills and attitudes which you have the opportunity to develop while at Abertay are summarised in our new Abertay Attributes:
You can find out more about our Graduate Attributes here.
Assessment and Feedback
At Abertay, we place emphasis on assessment for learning as well as assessment of learning. Our staff are readily on hand to provide informal feedback, and in the middle of each semester we have an innovative "feedback week" which forms an important part of our academic calendar.
You can find out more about Feedback Week in this video: