Prestigious Physics honour for Abertay lecturer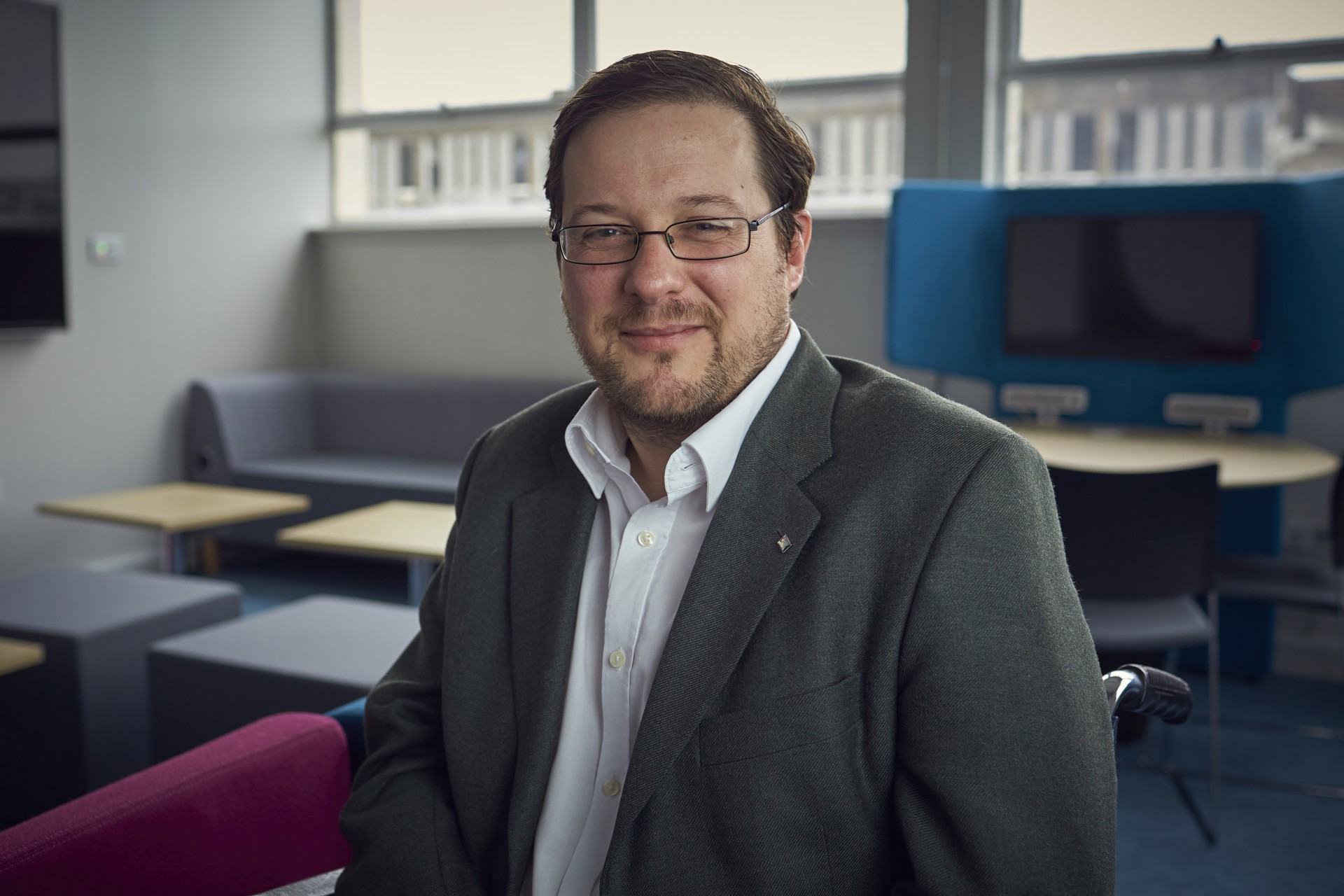 Abertay University Senior Lecturer Dr Ben Jones has been awarded a prestigious Fellowship at the Institute of Physics.
He was selected for the honour, which is the highest level of recognition from the Institute, by a panel of assessors.
Dr Jones, from the University's School of Applied Sciences, said: "I'm absolutely delighted to have received this level of recognition from our national professional body.
"The decision to award Fellowship is made by peers in the subject, and that makes it particularly gratifying.
"We don't have a Physics degree at Abertay, so it's good to see that there's recognition of how the subject can be applied across different sectors.
He added: "I'm particularly excited about the opportunities this will bring to connect with other members of the physics community both nationally and internationally.
"The ability to network in this way could create opportunities not only for me personally, but also for Abertay's School of Applied Sciences as a whole."
Dr Jones joined Abertay University in 2015, and previously worked at University College London, Brunel University and Trinity College Dublin.
His expertise is highly sought after, in addition to teaching and research he has acted in a consultancy capacity for government and a range of companies, as an ISO17025 accredited laboratory auditor, and in research and industry project management.
Abertay University senior lecturer Peter Maskell has also been recognised recently, being made a Fellow of the Royal Society of Chemistry.
For more information about Abertay's School of Applied Sciences visit: https://www.abertay.ac.uk/schools/school-of-applied-sciences/