New picture-based passwords to protect child security online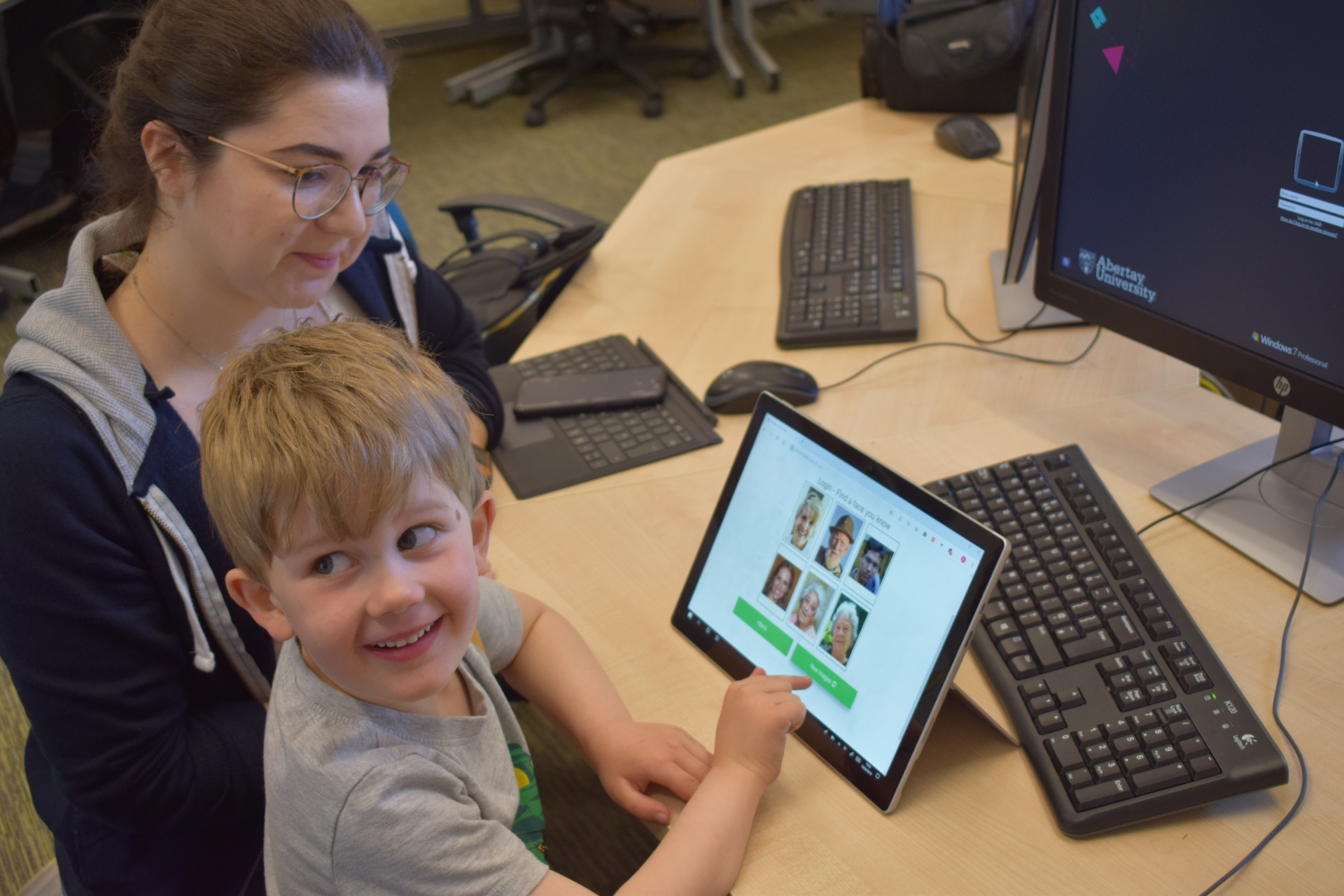 Cybersecurity experts at Abertay University have developed a unique tool for young children, allowing them to use images instead of words for computer passwords.
'Kidzpass' is specifically designed for 3 to 5 year olds, who often struggle to get to grips with written passwords when logging into computers in school or nursery.
Instead of using words, the tool asks children to click on a face that is known to them, for example, that of a relative or family friend.
This prevents the need for password sharing.
Ethical Hacking student Michaela Stewart, who developed the tool, said it was important for children to understand the value of passwords: "Many children in Scotland are required to use passwords effectively to log into computer systems at school as part of the Curriculum for Excellence.
"This makes a lot of sense, but it can be complicated for younger children who are often unable to read or write.
"That results in children sharing passwords, or teachers typing them in making it difficult for kids to understand the importance of keeping passwords private.
"It's not the ideal first lesson for children in cybersecurity. What's more, children often require passcodes to get in through school doors. That's information we wouldn't necessarily want them to share.
"Kidzpass allows children to use information unique to them to log in to computers in a simple and safe way."
Abertay Ethical Hacking lecturer Dr Suzanne Prior added: "At face value, you might wonder why young children need unique passwords.
"However, recent research suggests that teenagers and millennials have poorer password habits than older adults. This is obviously surprising as they have grown up with technology and security messages.
"The hope is that by improving password habits at a young level, this can be carried on into adulthood and we can have a generation of people who're more cybersecurity confident."
Abertay was the first university in the world to offer a degree in Ethical Hacking.
Last year it was announced that it would lead a new £11.7m project to create a cybersecurity research centre as part of the Tay Cities deal.
To find out about studying Ethical Hacking at Abertay visit: https://www.abertay.ac.uk/course-search/undergraduate/ethical-hacking/