Hundreds attend UK's largest student-led cybersecurity conference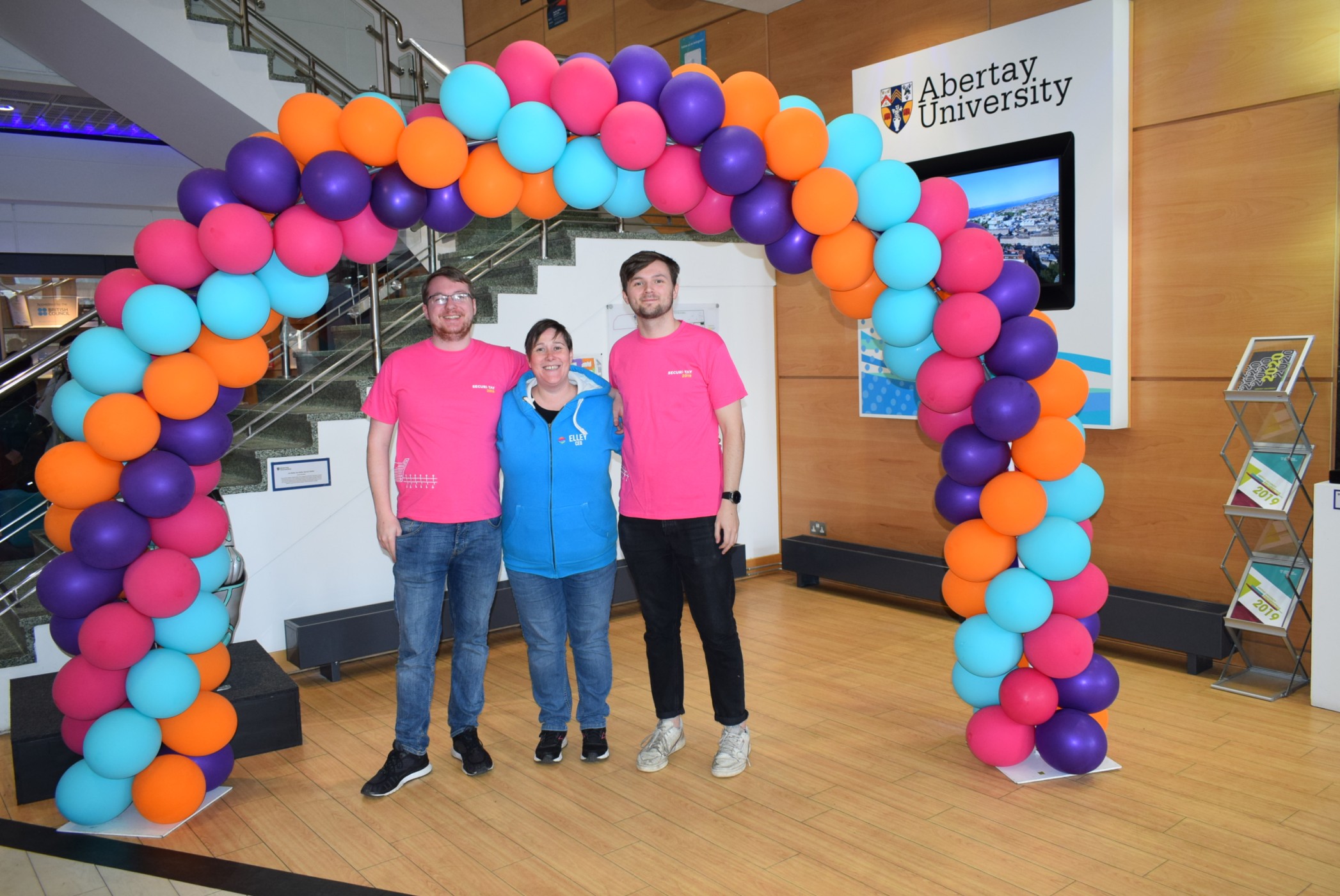 More than 350 people have descended on Abertay University later for the UK's biggest student-led cybersecurity conference.
Securi-Tay, which is organised by the Abertay Students Association's Ethical Hacking Society, will feature talks and workshops from respected figures and current students.
Big names from the cybersecurity sector will attend, including representatives from Capital One, MWR and Synopsys.
This year's opening keynote speaker is Nick Murison, Head of Software Security Services for Nordics and BeNeLux within Synopsys' Software Integrity Group, while the closing talk will come from Abertay alum Michael Jack.
The event takes place months after it was confirmed that Abertay would lead a new £11.7 million cybersecurity centre as part of the Tay Cities Deal.
James McGoldrick, president of the Abertay Ethical Hacking Society, said: "Securi-Tay is the culmination of a year of hard work, and we're grateful to our sponsors and Abertay Students Association for the support they've given us along the way.
I'm also grateful to our Ethical Hacking lecturers. Simply put, if it wasn't for the course we wouldn't be here organising this conference. 
"Whether you have high level knowledge or you're a complete beginner, this year's conference should be exciting."
Elley Petrie, Chief Executive Officer of Abertay Students Association added: "Year after year Securi-Tay continues to grow, and that's a real testament to our students.
"It's not just a local, or even a national conference. People travel from across the world just to attend. It's absolutely amazing."
Welcome events will take place for delegates before the conference gets underway, and an after-party will also be held.
For a full list of speakers visit: https://securi-tay.co.uk/
To find out about studying Ethical Hacking at Abertay visit: https://www.abertay.ac.uk/course-search/undergraduate/ethical-hacking/