Sport Census tool to progress welfare and wellbeing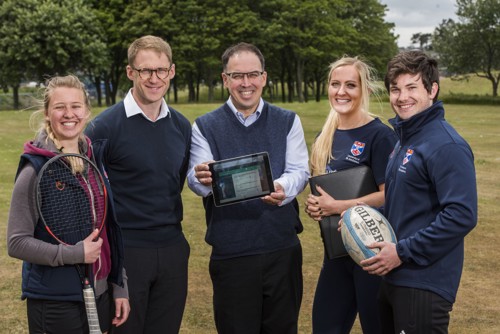 A new tool measuring welfare and wellbeing in sport has been launched to provide organisations with independent, reliable and inclusive information.
The world's first Professor of Duty of Care in Sport, David Lavallee of Abertay University (centre above), created The Sport Census in response to Baroness Tanni Grey-Thompson's review of this high-profile area for the Department for Digital, Culture, Media and Sport last year.
Baroness Grey-Thompson recommended that Duty of Care be measured via an independent survey measuring support for sport participants and giving equal voice to all stakeholders in the system.
Hundreds of athletes and coaches from over 50 sports teams at the University of St Andrews were the first to take part in The Sport Census earlier this year.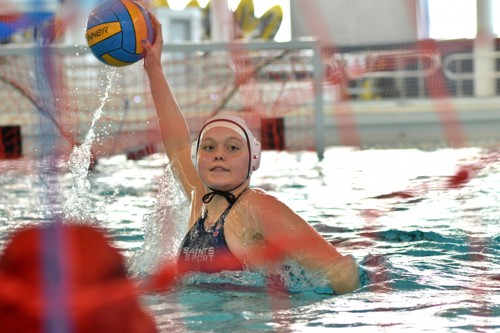 Every club and competitive sport across the athletic union, plus the University performance programmes, independently completed the confidential and easy-to-use online tool, evaluating support provided to them over the past year in areas such as mental health, diversity, injuries and balancing education and sport.
Results are calculated across each specific area, allowing an information dashboard to be created, quantifying the results and providing a means for users to track trends.
Prof Lavallee said: "The most important aspect of sport is the people involved, whether they are taking part, coaching, refereeing, administering, volunteering or involved in some other capacity. 
"Recent years have seen considerable negative attention on numerous Duty of Care in sport issues, which has the potential to lead to significant reductions in sport participation if progress is not made.
"There is a clear need to add light, not heat to this area and The Sport Census has been designed to illuminate best practice with the ultimate aim of increasing sport participation."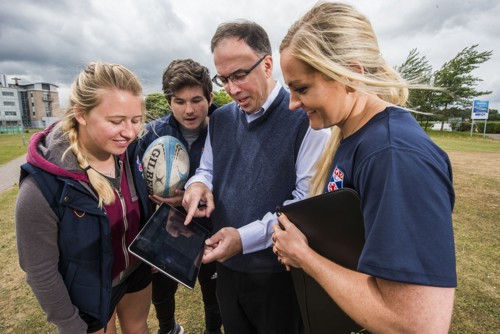 The Sport Census is not just for universities and colleges, but any institution, organisation, system or league interested in recruiting and retaining participants across their sports, teams or clubs.
It was officially launched at the Scottish Student Sport Conference at the University of St Andrews, where Prof Lavallee demonstrated the tool to the University's Assistant Director of Student Sport Pete Burgon (top picture), as well as students (l-r above) Gaby Levy, Matthew Griffiths and Claire Tracy.
Baroness Grey-Thompson said: "Sport offers so many opportunities but it has been shown that there is still much to do in the Duty of Care to those who are involved.  

"To improve this requires an understanding of the current situation and The Sport Census allows this to take place from an independent perspective that also allows organisations to move forward in a very positive way.   
"The dedication that Professor Lavallee has shown in his continuing work is to be congratulated, as is the commitment of the University of St Andrews for taking the lead in this important area."
Pete Burgon, Assistant Director of Student Sport at the University of St Andrews said: "At Saints Sport we believe passionately in the power of sport and physical activity to better equip our students for their life beyond the University of St Andrews. 

"As such, we want to ensure that we are creating an inclusive, sustainable and diverse environment in which people choose to participate and the information gleaned from the survey will help us significantly in that regard."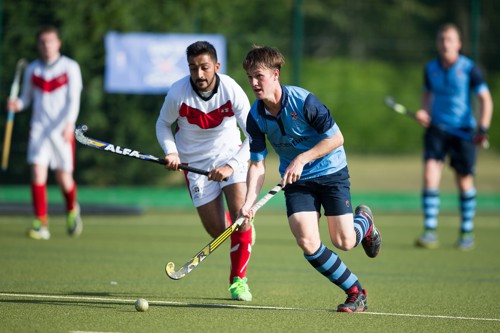 The Sport Census was developed in partnership with Sydney-based software development company Skoosh who specialise in solutions for sporting organisations.

Abertay recognises the need to educate the next generation of sports practitioners in Duty of Care and Prof Lavallee's work in this area is now an integral part of all the University's sports programmes.

For more information on sports science courses at Abertay University visit https://www.abertay.ac.uk/schools/social-and-health-sciences/division-of-sport-and-exercise-sciences/