World's 1st Prof of Duty of Care in Sport appointed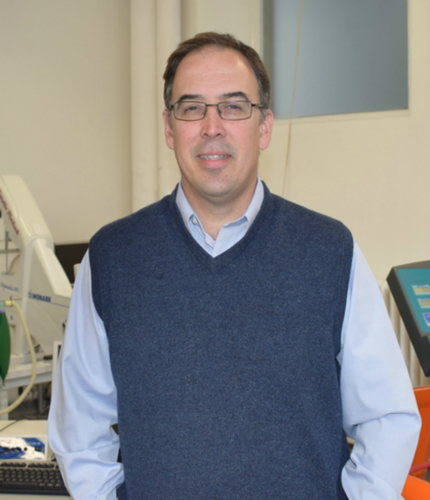 The world's first Professor of Duty of Care in Sport has been appointed by Abertay University with a view to leading international research and education on a vast range of issues from bullying and harassment to equality and inclusion.
Professor David Lavallee takes up this unique position in Dundee with the backing of Baroness Tanni Grey-Thompson, who recently conducted an independent review into Duty of Care in Sport on behalf of the Department for Digital, Culture, Media and Sport (DCMS) as part of the UK Government's "Sporting Future" strategic plan.
The way people involved in sport at all levels are supported has become a focus of attention, with the treatment of athletes as commodities and the prioritisation of 'medals over morals' being criticised.
It could be argued that this approach will in the long term lose its aim of inspiring a nation and adversely affect the recruitment and retention of the people in sport, whether they are taking part, coaching, volunteering or involved in some other capacity.
The issue has been thrust into the spotlight following the recent emergence of historical child abuse in UK football; however, a raft of other areas such as dropout, doping or the harmful effects of regular impacts to the body and brain also fall under the banner.
Recent investigations into alleged lack of duty of care in a number of Olympic and Paralympic sports have also focussed on athletes and the need for coaches and support staff to be better equipped to recognise mental health and discrimination.
Prof Lavallee, an Adjunct Professor at the University of Limerick and recent recipient of a prestigious Erskine Fellowship at the University of Canterbury in New Zealand, took up the new position at Abertay in August 2017.
He said: "This new Professorship emphasises Abertay University's commitment to sport education and research.
"Sport around the world needs a robust duty of care approach in order to protect its unique position and impact in society. It is an important part of the next evolutionary phase of world class sporting systems. My role will focus on working in partnership with stakeholders who aspire to provide the highest duty of care in sport."
"High-quality, independent evidence and impartial analysis has a big part to play in creating a sustainable positive impact on people involved in sport, both now and in the future. My work will also focus on providing education on Duty of Care in Sport to inform and influence the next generation of leaders in sport."
Baroness Grey-Thompson said: "I am delighted that Abertay University has taken the step to appoint a Professor of Duty of Care.
"I was really impressed with the dedication that Professor Lavallee showed to the subject when I was working on my Duty of Care report.
"He provided much valuable information and support and this is an exciting time for British Sport."
Director of Sportscotland Institute of Sport, Mike Whittingham said: "Duty of Care is an extremely important and topical issue. The UK has been enjoying an unprecedented period of success since 2008 and Scotland, through the institute of sport, has made a massive contribution.
"Our system is based on a philosophy of High Challenge accompanied by High Support – David Lavallee is a world leading expert in Performance Transitions and has been working with us for some years now to ensure we get the balance right and create the necessary supporting culture including a robust Duty of Care Policy and Package.
"We believe Scotland can lead exciting new fields and we are delighted that Abertay University has had the foresight to appoint Prof David Lavallee to lead this area from an academic perspective."
Chief Executive of Sport Resolutions UK Richard Harry said: "For sport and physical activity to remain an attractive lifestyle choice, it is key that the optimum environment is in place both to encourage participation and to keep people in their sports once that positive choice has been made.
"That a leading University has the foresight to recognise this important area is to be welcomed and I hope that the work done by Professor Lavallee will help to shape the future sporting landscape in a positive way."
Emma Atkins Director of Coaching at UK Coaching congratulated Abertay for showing such commitment to the issue.
She said: "UK Coaching is looking forward to working with thought leaders such as Professor David Lavallee along with other agencies to ensure that those who support people to participate in sport do so utilising the very best approaches for long term well-being.
"From working with David previously regarding exploring and providing evidence of how we can support people (world class athletes) to transition and fulfil their potential, I am confident that his input will be immensely valuable to ensure the sports system in the UK is one in which all people can achieve their potential in a safe, enjoyable and healthy environment."
Professor Lavallee is originally from Boston, Massachusetts, and studied philosophy and then psychology. He is a graduate of Harvard University, a Principal Fellow of the Higher Education Academy and played international football for the USA.
For more information on studying sport at Abertay visit https://www.abertay.ac.uk/discover/academic-schools/social-and-health-sciences/sport-and-exercise-sciences/