Scholarship in memory of BEAR Scotland chief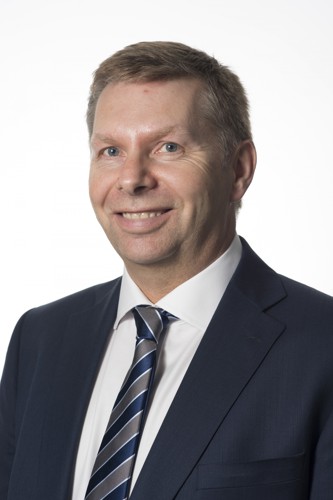 An Abertay University engineering student is to benefit from a scholarship created in memory of former BEAR Scotland chairman, the late Bill Taylor (above).
Third year BEng (Hons) Civil and Environmental Engineering student, Stephen Blacklaw, has been selected as the first recipient of the two-year scholarship named in honour of the late Mr Taylor, a graduate of Dundee Institute of Technology, Abertay's predecessor institution.
The 37-year-old from Muirhead near Dundee will receive £1,700 per year and two paid work placements with BEAR Scotland.
He will also be offered a full time role on the BEAR Scotland graduate training programme, gaining experience in a number of different departments within the company over a three to four-year training programme.
The student, who hopes to go on to achieve a Masters after completing his degree, said he was hugely grateful to BEAR Scotland.
Stephen (below) added: "This scholarship is really going to help with my studies. While the financial side of it is amazing, the added benefit of gaining real-life work experience is a massive benefit.
"Work experience is absolutely vital in this industry, so it's brilliant that BEAR Scotland has agreed to take me on and I'm looking forward to learning on the job with them.
"As an engineer, this being the Bill Taylor scholarship makes it that little bit special and I'm determined to take full advantage of this generous opportunity."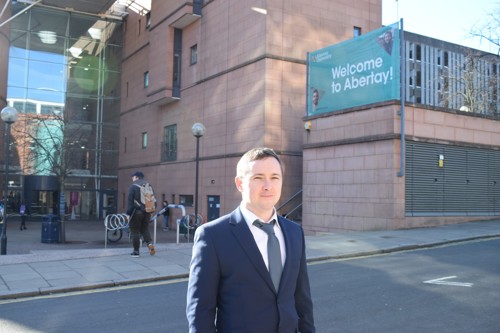 Professor David Blackwood, Head of the Division of Natural and Build Environment at Abertay said: "We are fortunate to have a fantastic relationship with BEAR Scotland which has helped train some of our top graduates over the years.
"This scholarship will give Stephen high-quality work experience with one of Scotland's top engineering employers and the knowledge he will gain during these placements will be invaluable."
Stephen, a father-of-two, has previously enjoyed success competitions with Abertay, including the IstructE challenge in Glasgow and the Constructionarium project in Bathgate.
Iain Murray, Managing Director at BEAR Scotland, said: "We're delighted to offer this scholarship at Abertay University, which is the first of its kind, in memory of Bill Taylor.
"Bill started his career as a student at Abertay and went on to become Executive Chairman of BEAR Scotland, so the scholarship is an excellent way to continue his legacy.
"Stephen is already making some great progress during his first placement here at BEAR Scotland this term, and he'll go on to receive comprehensive hands-on experience across a variety of departments in the business in the coming years."
For more information on studying Civil and Environmental Engineering at Abertay click here.