Abertay's longest serving Ethical Hacking student to graduate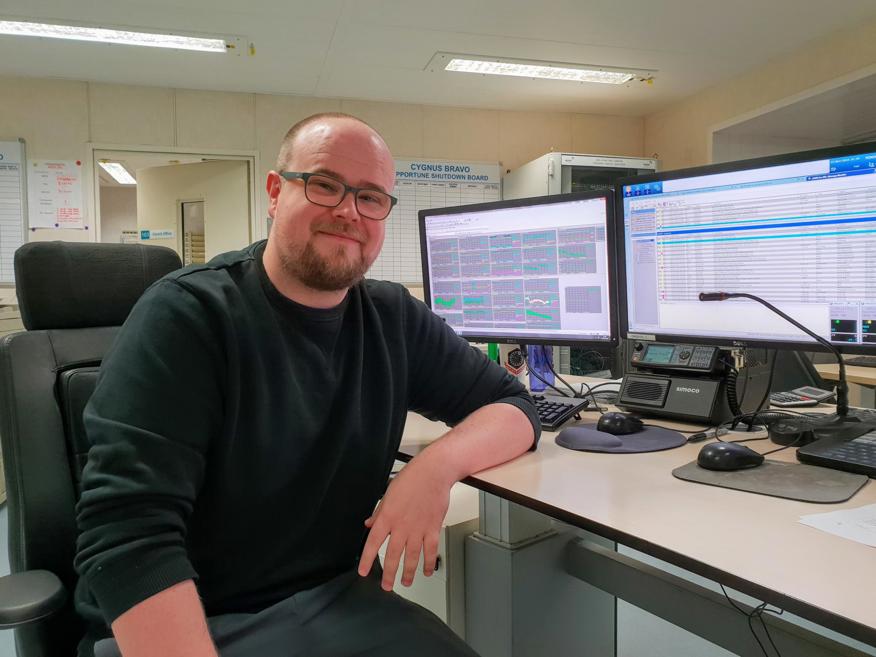 Abertay's longest serving Ethical Hacking student will enjoy his final graduation from the university this Friday, after studying the subject for more than 10 years.
Amazingly, Scott Mitchell managed to do this while holding down a full-time job offshore.
The inspirational 33-year-old – who studied both at undergraduate and postgraduate levels at the uni - works as a Lead Production Technician for an oil company, and on a day-to-day basis is responsible for the upstream production of around 5% of the UK's domestic gas.
He said: "Completing my degree full-time while working full-time was very challenging, but I think it was the best way to do it.
"I had to play catch-up constantly, and I never had a break but that helped motivate me throughout.
"The PhD was a completely different story. Studying part-time was extremely difficult while working full-time and there was more than one occasion on which I almost threw in the towel.
"Studying while working full-time requires giving up a lot of things and it's definitely affected my life in both positive and negative ways.
"Finally finishing has been the most surreal feeling, I still don't believe it."
Even though he's finished his studies, he plans to keep his relationship with Abertay alive.
He added: "I plan to remain actively engaged with Abertay and to continue my research there in a more relaxed capacity. I'll also remain in my current position in the oil and gas industry.
"Now that I'm finished I suddenly have time to kill. Being a gamer who has been very busy for the last decade means I have lots of catching up to do.
"I'm about half-way through the 1001 video games to play before you die, so that's definitely something I'll also focus on!"
Scott is one of more than 200 students who'll graduate at Dundee's Caird Hall during a morning ceremony this Friday.