Rochelle breaks down barriers to graduate with a first-class honours degree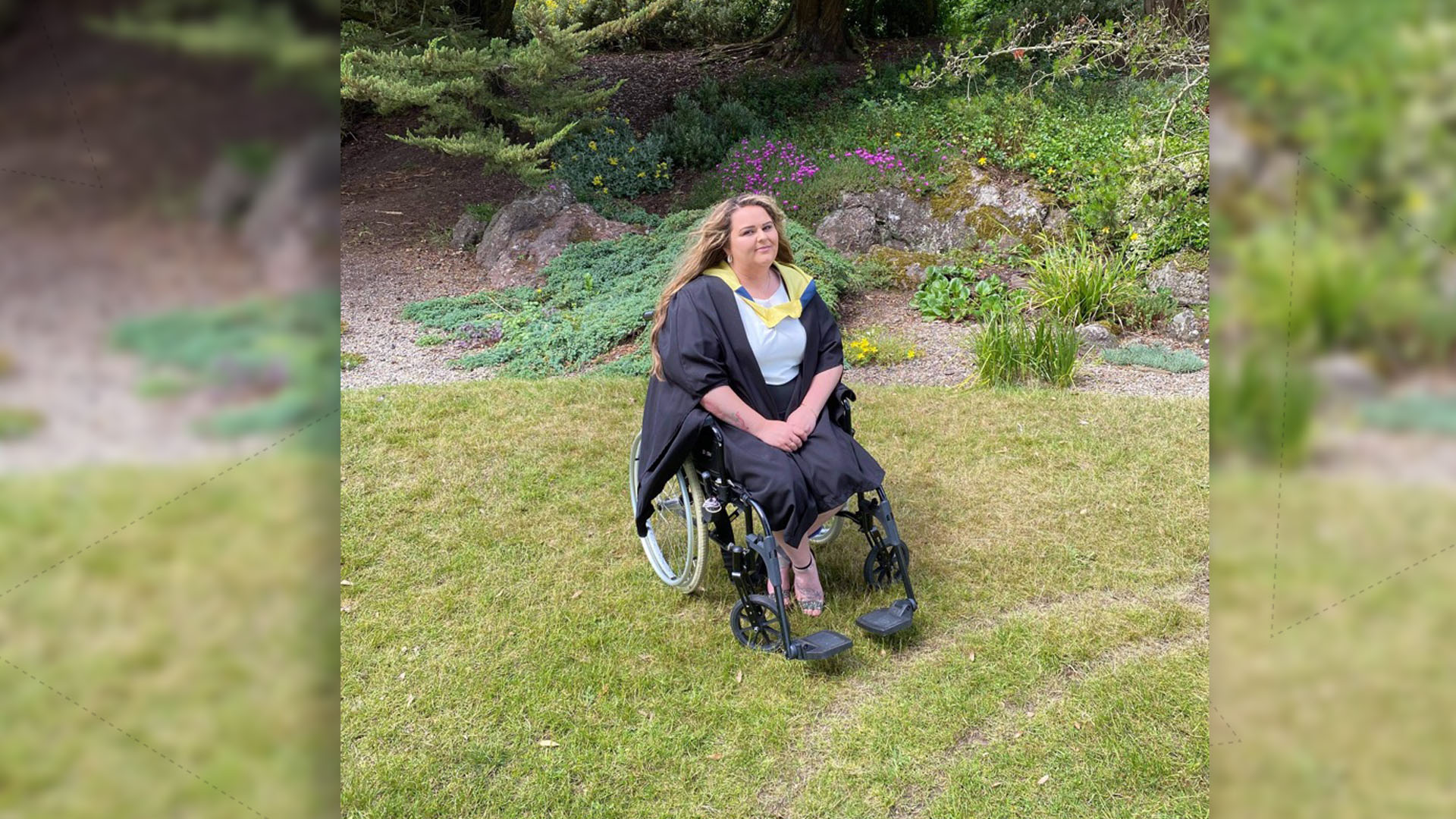 An inspirational Abertay Psychology and Counselling student will graduate this week with a first-class honours degree having overcome a series of life and learning challenges throughout her time at University. 
Wheelchair user Rochelle Savage came to Abertay through the Ahead access course and has been supported to succeed in her studies despite the challenges posed by her disabilities, including dyslexia. 
She also had a baby during her time at the University, but learned how to balance family life with her degree, receiving  help from her own support network and staff at Abertay. 
Rochelle is one of hundreds of students of who will graduate from Abertay at an online event on Thursday 15th of July. 
 She said: "I decided to enrol on the Ahead course at Abertay, which allowed me to see for myself if I could cope with the university workload as well as anticipate and manage any barriers I may come across. 
"Being a wheelchair user can be challenging and I did have a flare-up of my illness whist on my course, but Abertay assisted me in helping find resources to help make University possible. 
"The support I was given was tailored to my needs and allowed me to gain my own independence again. 
"Balancing family life whilst learning something new was a steep learning curve, but gave me the skills to deal with whatever challenges come my way." 
 "I was always told anything is possible if you put your mind to it and I would like to thank everyone from Abertay who helped me get to where I am today and to wish all my classmates the best for the future."