Gaelic and Scottish heritage to be brought to new audiences through video games project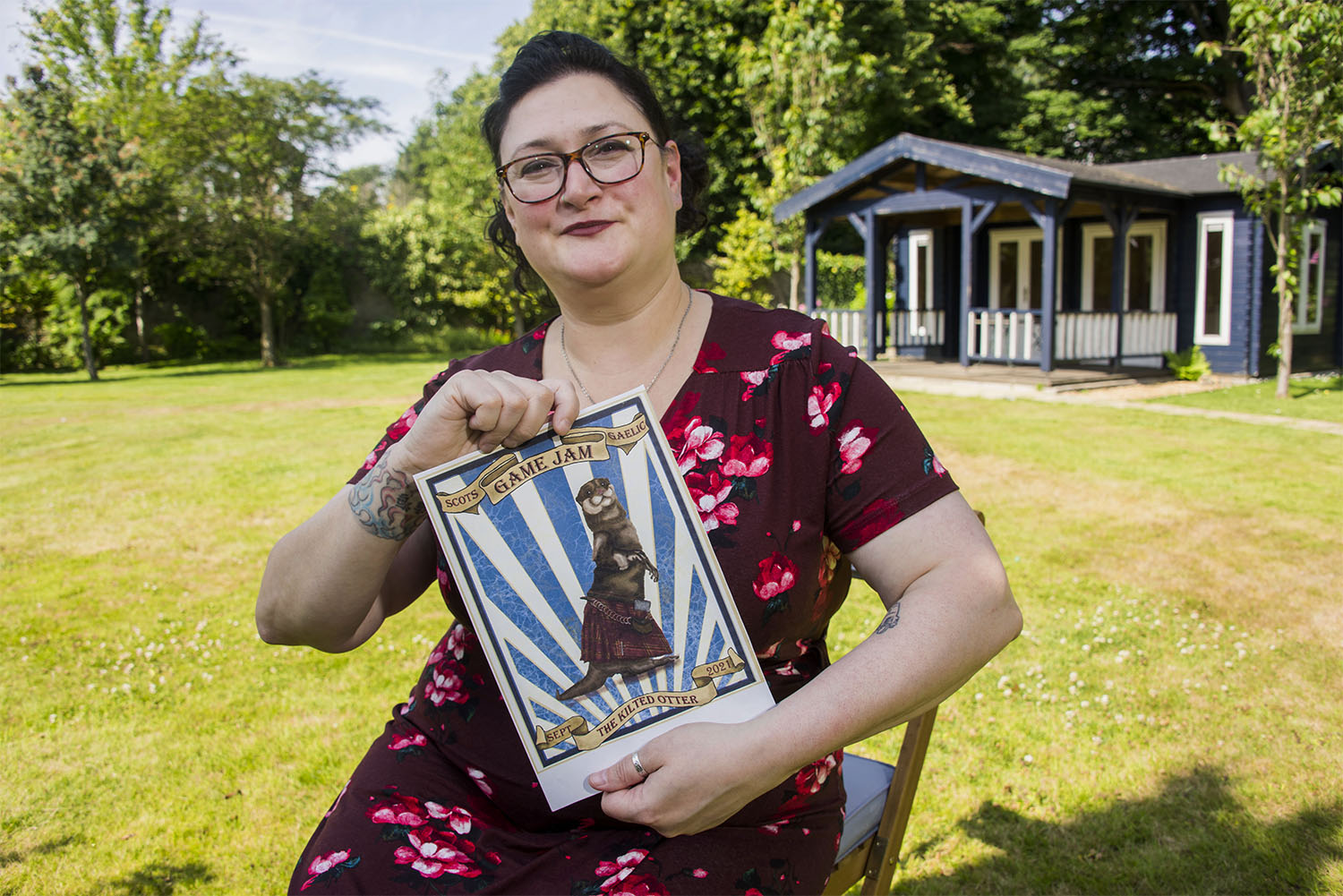 Scottish Government partners with Abertay University, MG ALBA, Bòrd na Gàidhlig and others on Gaelic Game Jam for national and international audiences
The Indigenous language, culture and heritage preservation initiative will create new template for games practice
Project will see Gaelic digital games included in the Royal National Mod's fringe and the festival's first ever standalone game design event
A Scottish digital game design initiative has today (Friday 6 August) been launched with the aim of making Gaelic more accessible to national and international audiences.
 The Kilted Otter Initiative is an extended research-based game jam which will see an array of new educational, cultural and collaborative digital games experiences created, exploring Gaelic and Scottish heritage.
 Led by staff from Abertay University in Dundee, the project is supported by Gaelic media organisation MG ALBA, the Scottish Government, Bòrd na Gàidhlig, the Royal National Mod, business support programme XpoNorth and Women in Games, and will be rolled out to schools and community groups across the country, as well as being publicly accessible across the world.
 The project will be implemented in phases, with the first phase involving research gathering and the creation of a guidance pack for games designers, detailing Gaelic language and heritage, including written, audio and video stories from native Gaelic speakers themselves.
 Once the pack has been created, a two-month game jam will be held, with participants invited to create new digital game concepts using the information as inspiration and creating games with a Gaelic heritage connection.
 The game jam will be part of Scotland's premier Gaelic festival, the Royal National Mod, marking the first time digital games have been included in a programme that's internationally renowned for showcasing music, song, highland dancing, drama, sport and literature.
 As the project needs to be instantly accessible to a wide audience, game narration or text won't need to be entirely in Gaelic, but it is envisaged that some key verbs and phrases will be used by creators.
 Many Scottish local authority areas have already signed up to take part, and participating schools will have the opportunity to build the game jam into their language projects within school curricula, forming one or two lessons a week for the duration of two-month game jam.
 Lecturers and students from Abertay University will join experts from the Scottish games industry and academics from other universities to provide lessons and mentorship in games design and programming, encouraging pupils to think about a career in the video games sector, where Scotland is a global leader.
 The Kilted Otter Initiative can be accessed by people of all ages, abilities, genders and nationalities and a series of guides will be created to introduce easy-to-use game engines that enable anybody to make a playable game.
 A wider series of lectures will also be streamed online over the course the game jam, with a focus on games design, game development, art, history, culture and other relevant topics.
 Scottish musicians, singers and voice actors have also been lined up as a resource for participants to draw on when creating games that are truly representative of Scottish culture and heritage.
 A winning game will be selected from the jam to be developed further and promoted in collaboration with InGAME (Innovation for Games and Media Enterprise) and MG ALBA, building on its highly successful FilmG brand.
 Other project supporters include YoYo Games, who will be providing free use of their Game Maker Studio 2 for the event; game studio Eclectic Synthesis who will provide an internship prize, and online learning platform E-Sgoil.
 Data collected from the jam will be used to inform research outputs, including academic journal papers and conference presentations.
 The intention is to expand the project to Indigenous communities from the First Nations in Canada, Native America, Mexico and China in future years.
 Abertay University's Charly Harbord created and leads on the Kilted Otter Initiative, assisted by colleagues from the University's School of Design and Informatics, including native Gaelic speaker Kayleigh MacLeod, David Lyons, Euan Dempster and Ken Fee.
 Charly said this initial year would create a completely new model for language and cultural games practice.
 She added: "It is absolutely vital that we continue to protect and promote the Gaelic language and the Kilted Otter Initiative does this in an innovative, engaging, and fun way that can be enjoyed by people of all ages and backgrounds.
 "I'm delighted that so many partners have come on board as the project has gathered pace, and I think it's important to recognise that Gaelic isn't just something that belongs to the past but is part of a rich heritage that still lives and breathes today, be that through video games or any other media.
 "The challenges that Indigenous languages face are not limited to Scotland and as this annual event grows, we hope to bring on board many more countries and cultures from around the world, linking into the UNESCO International Decade of Indigenous Languages 2022-2032.
 Scottish Government Cabinet Secretary for Education, Shirley-Anne Somerville said: "The Scottish Government is pleased to support this Games Jam, which is a first for Gaelic and Scottish heritage and I hope that it is successful in developing a range of projects that support these important areas of Scottish life."
 Iseabail Mactaggart, MG ALBA's Director of Multiplatform Content said: "We're delighted to be partnering with an organisation of the calibre of Abertay University to create opportunities to use Gaelic in gaming.  
 "The Gaelic short film competition, FilmG, demonstrates how creative young people are in using Gaelic to tell their own stories, and the Kilted Otter Initiative opens up an entire new world of possibility of using Gaelic. We're delighted to be working with all the partners, and very much looking forward to seeing the results."
 Shona MacLennan, Ceannard of Bòrd na Gàidhlig said: "We are delighted to support this initiative which will contribute to the National Gaelic Language Plan's aim that more people use Gaelic more often, in more situations.
 "Providing opportunities for young people in particular to use their Gaelic in different activities is extremely important for both normalising a minority language and creating more ways to use Gaelic in an entertaining, creative and fun way. Recent research carried out by Bòrd na Gàidhlig showed that young people also want to connect with other young Gaelic speakers across the country and gaming is a great route to that."
 James Graham, CEO of An Comunn Gàidhealach, organisers of the Royal National Mòd, said: "We are delighted that The Kilted Otter Initiative will be included in our programme of events at this year's Royal National Mòd.
 "The introduction of new media such as gaming will help to engage a younger Gaelic speaking demographic and provides an exciting model for further language and cultural preservation. The Games Jam of course isn't exclusive to Gaelic speakers, and is inclusive of all ages, abilities and nationalities, hopefully sparking an interest in people to learn more about the language."
 Jake McCullagh, Co-Fouder of Eclectic Synthesis added: "The Kilted Otter Initiative will caber toss Scottish culture from the highlands to the global stage. We're honoured to be taking part in such a cultural landmark for Gaelic history"