Dare Academy 2021 winners revealed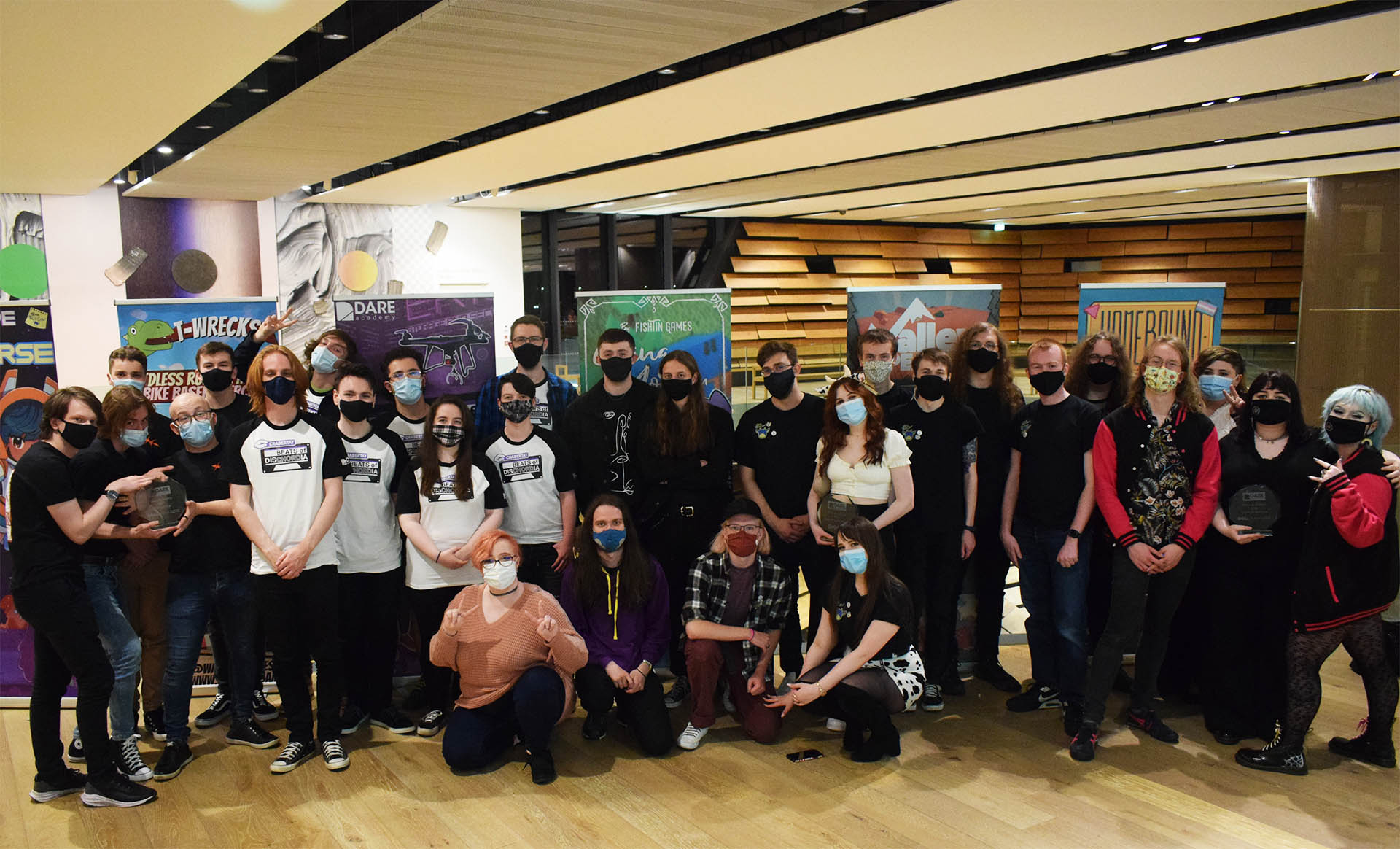 The winners of Abertay University's Dare Academy 2021 games design competition have been revealed at a finale event at V&A Dundee.
Student team Tub Club scooped a prize fund worth £20,000 for their game Valley Peaks, with industry expert and Abertay graduate Jess Hider, Senior Technical Designer at Rare, on hand to announce their success.
Valley Peaks is a first person platform adventure with a unique climbing mechanic, which takes the player on an exploration of a miniature world filled with frogs.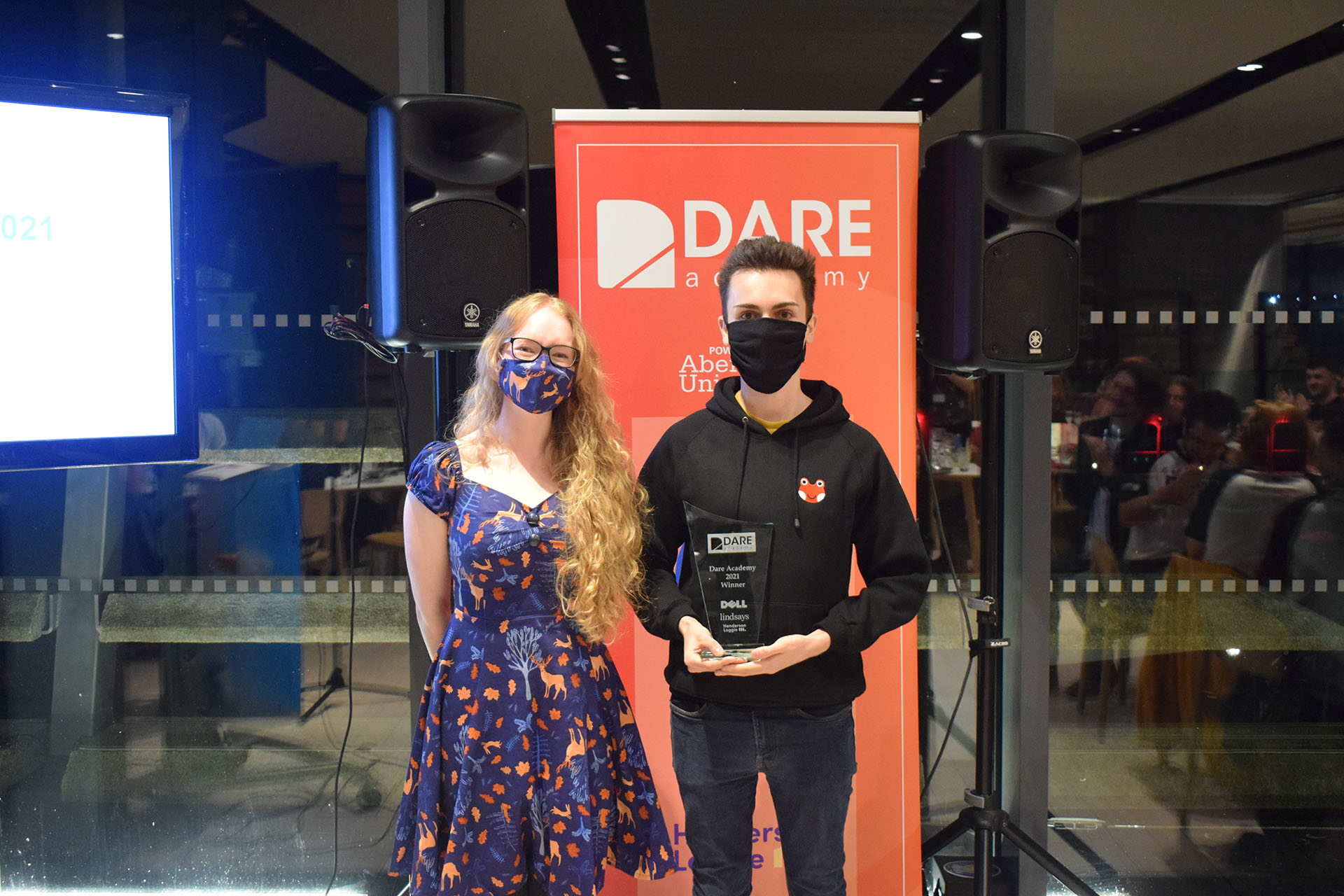 Pictured above Jack Chateau-Loney, BSc (Hons) Computer Games Application Development and Jess Hider, Senior Technical Designer at Rare.
The runner-up prize went to Wall Fox for their runner exercise game T-Wrecks, presented by Stephen Bain, IT and Finance Partner at sponsor Henderson Loggie, while Team Blu Clow took home the Dell UK prize for their sci-fi game, Escape the Uwuverse.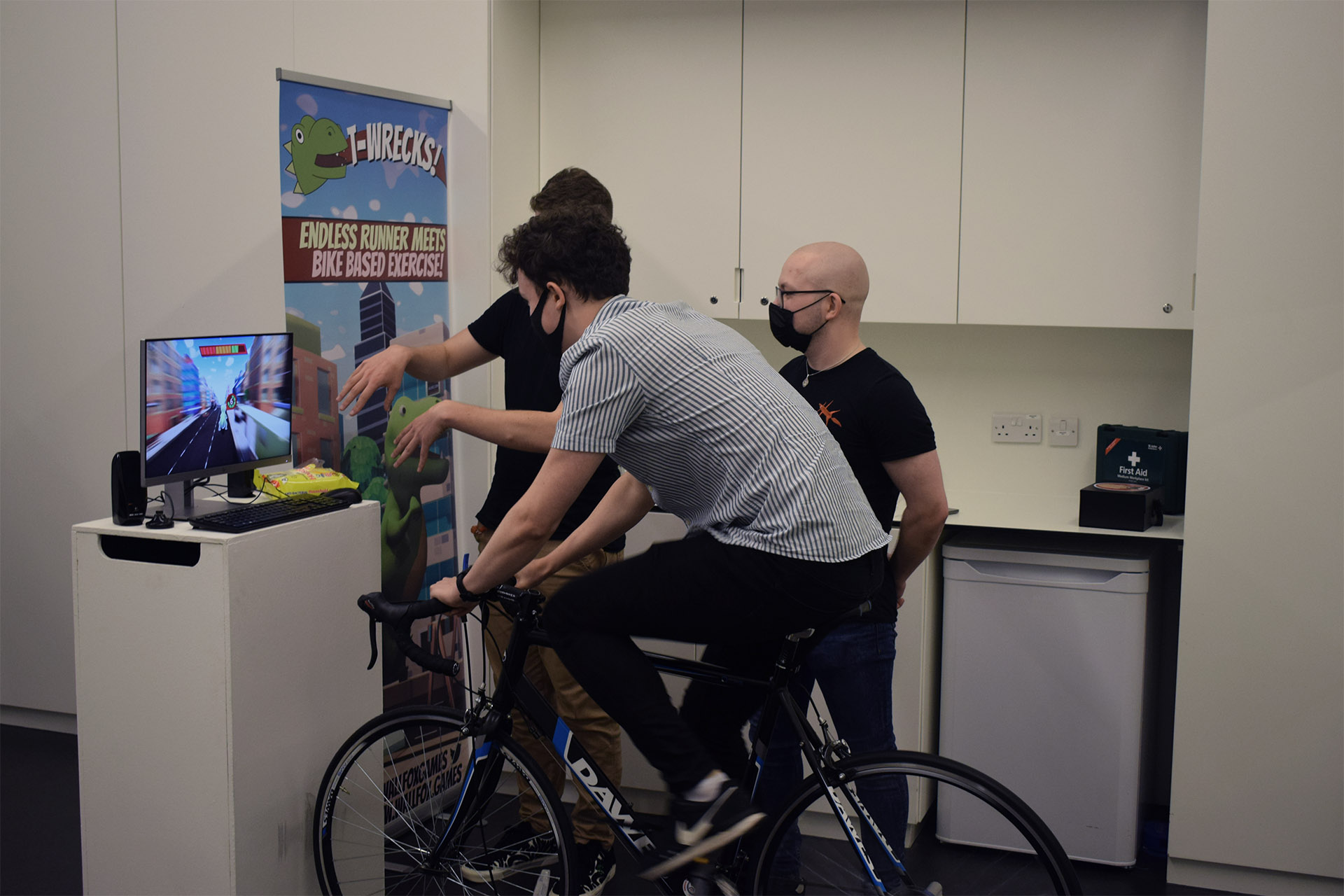 Team of the Year recognised team conduct and was voted for by all of the finalist teams, with Queer <Coded>, who produced road-trip game Homebound, receiving the prize from Alastair Smith, Senior Associate at sponsor Lindsays.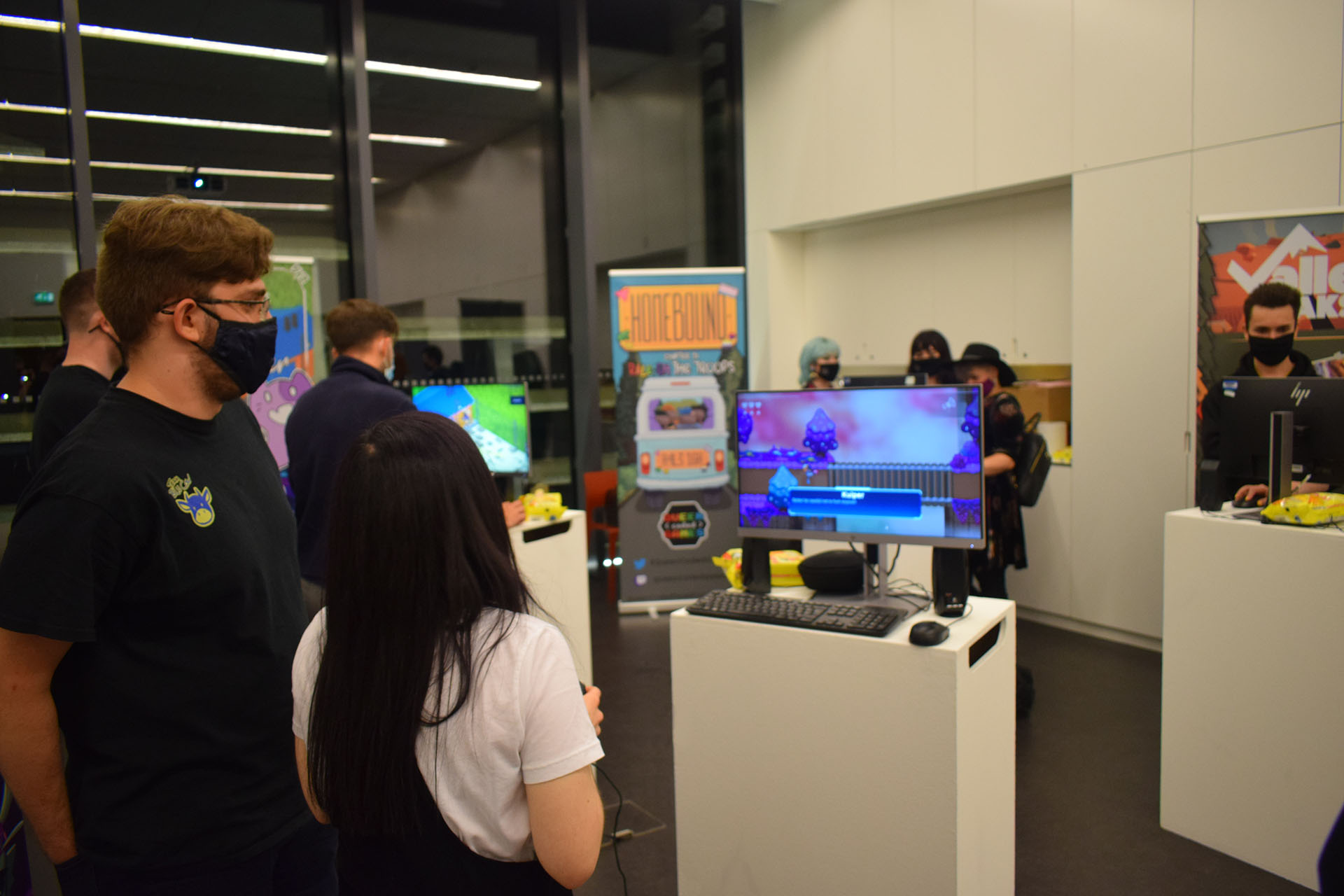 Other Dare Academy 2021 finalists included Team Crabertay and Fish Tin Games.
Tub Club team lead, Game Design and Production student Thomas Crowe  said:
"We are over the moon to have won this year's Dare Academy.

"All of this year's teams have produced incredible games and I'm really proud of what we've achieved, particularly given the challenges of remote working that we've all has to cope with.

"I really want to thank all of the Abertay staff, as well as our fantastic mentors and judges for making this a great experience – it's been great to be part of such a diverse and challenging competition."
Tub Club receive a cash prize of £5,000 in addition to £15,000 worth of support and services from the InGAME (Innovation for Games and Media Enterprise), including organisational design and commercialisation support, priority access to InGAME facilities and testbeds, access to InGAME specialists and senior industry figures, and assistance to access future investment opportunities.
Visit our Dare Academy pages for more information or follow @AbertayDare on Twitter.