Abertay lecturer's new book looks at global economic crisis from a sociological perspective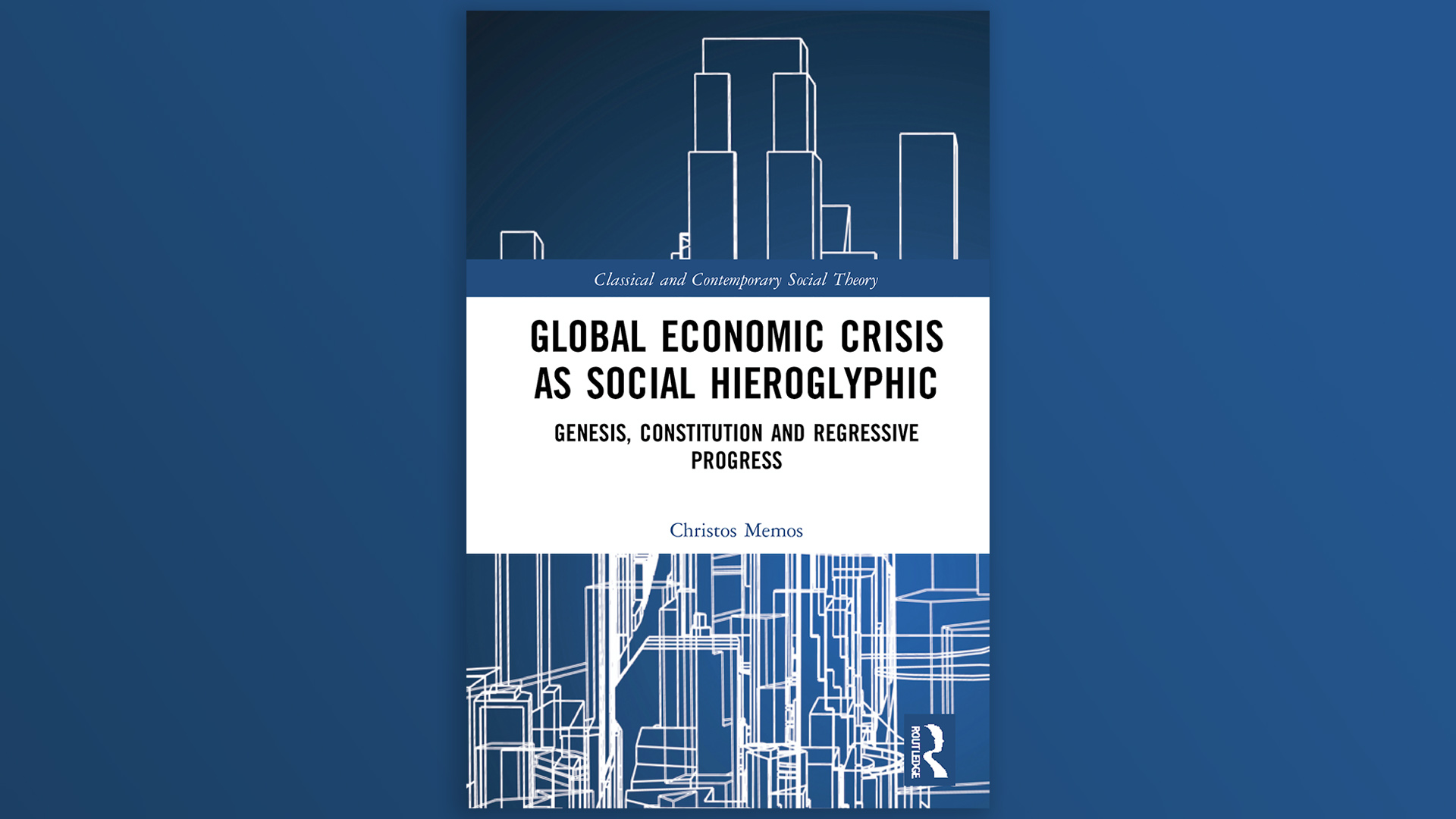 Abertay University lecturer Dr Christos Memos has published a new book which examines the 2008 global economic crisis as a complex social phenomenon.  
Global Economic Crisis as Social Hieroglyphic: Genesis, Constitution, and Regressive Progress looks at the worldwide financial crash as 'social hieroglyphic', arguing that the crisis is not fundamentally economic, despite presenting itself as such.  
Published by Routledge, the book presents the argument that the crisis is a symptom of a long-standing, multifaceted, and endemic crisis of capitalism, which has effectively become permanent, and has led contemporary capitalist societies into a state of social regression and new forms of barbarism. 
The book seeks the origins of the current crisis in the early decades of the twentieth century and traces its gradual unfolding from the years prior to the Great Depression of the 1930s up to the financial crisis of 2008 and the 2020 Covid-19 pandemic. 
Dr Memos critically addresses the permanent character of the 1920s/30s crisis and the 'crisis theory' debates; the political crisis in Eastern Europe (1953-68); the crisis of Keynesianism; the crisis of critique and the retreat of subversive and utopian thinking; the crisis, negative anthropology and transformations of the bourgeois individual; the state of social regression and the destructive tendencies after the rise of neoliberalism; and finally, the 2008 financial crisis and its ongoing aftermath.  
Global Economic Crisis and Social Hieroglyphic Genesis is available now via Routledge with 20% off by using code SOC21 at the checkout. 
Abertay University offers a range of social sciences courses through our School of Business, Law and Social Sciences.
Find out more here.