National Cyber Security Centre certification for Ethical Hacking degree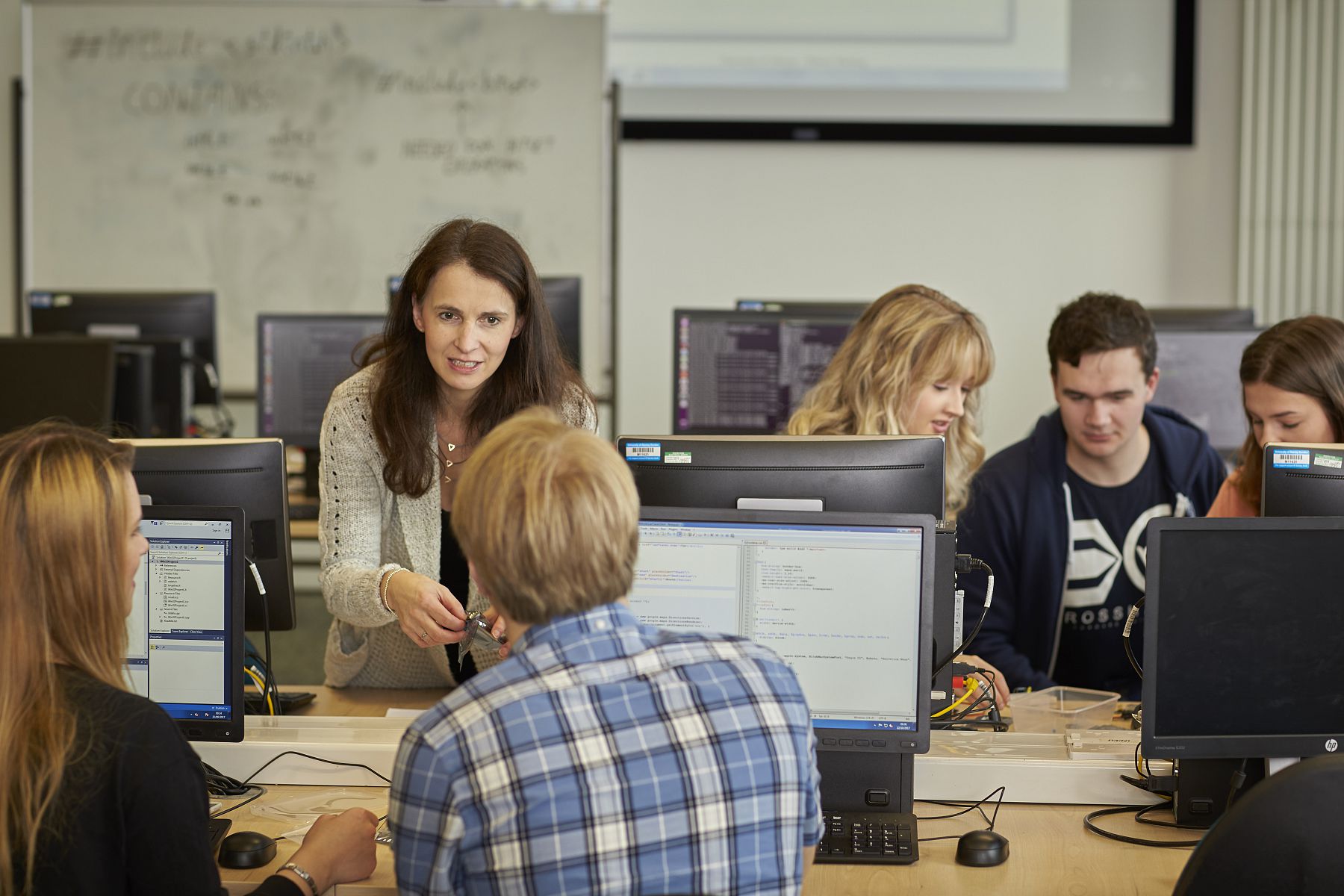 A postgraduate degree at Abertay University that helps students develop the necessary skills to combat computer hackers has been awarded full certification by the National Cyber Security Centre (NCSC) - a part of GCHQ. 
The MSc Ethical Hacking and Cybersecurity course covers a wide range of subjects, including digital forensics, penetration testing and malware analysis.
Its research-active teaching staff are at the forefront of new developments, allowing the programme to evolve to cover the latest techniques and guidelines.
The prestigious certification was awarded following a NCSC-convened assessment panel, which included experts from the public and private sectors, alongside independent academics.
Dr Natalie Coull, Head of Abertay's Division of Cybersecurity, said: "I am delighted that this degree has gained full NCSC certification.
 "With the current pandemic forcing more people than ever to work from home and the subsequent security concerns, the need to fill the UK's skills gap in the cybersecurity sector has never been greater.
"Abertay is the only University in the UK to offer a Master's programme in ethical hacking, teaching students relevant skills to equip them for a career in an industry which is actively searching for fresh talent."
Chris Ensor, NCSC's Deputy Director for Cyber Growth, said: "I am delighted that Abertay University has had its Master's course in Ethical Hacking and Cybersecurity fully certified by the NCSC. It demonstrates our shared commitment to responsibly developing the cyber security talent pipeline.
"Offering a NCSC-certified degree helps prospective students make better informed choices about the quality of courses available and employers can rest assured that graduates will be well-taught and have valued industry skills."
Graduates from the course have gone on to work for major organisations, such as GCHQ, NCR, Goldman-Sachs and Dell Secure Works.
Others have gone on to set up their own successful information security businesses.
Abertay's Ethical Hacking and Cybersecurity courses were recently voted the top change-makers in the University's history following a public vote involving more than 600 people.  
For more information about Abertay's MSc Ethical Hacking and Cybersecurity course, visit: https://www.abertay.ac.uk/course-search/postgraduate-taught/ethical-hacking-and-cyber-security/