InGAME announces new videogames research and development projects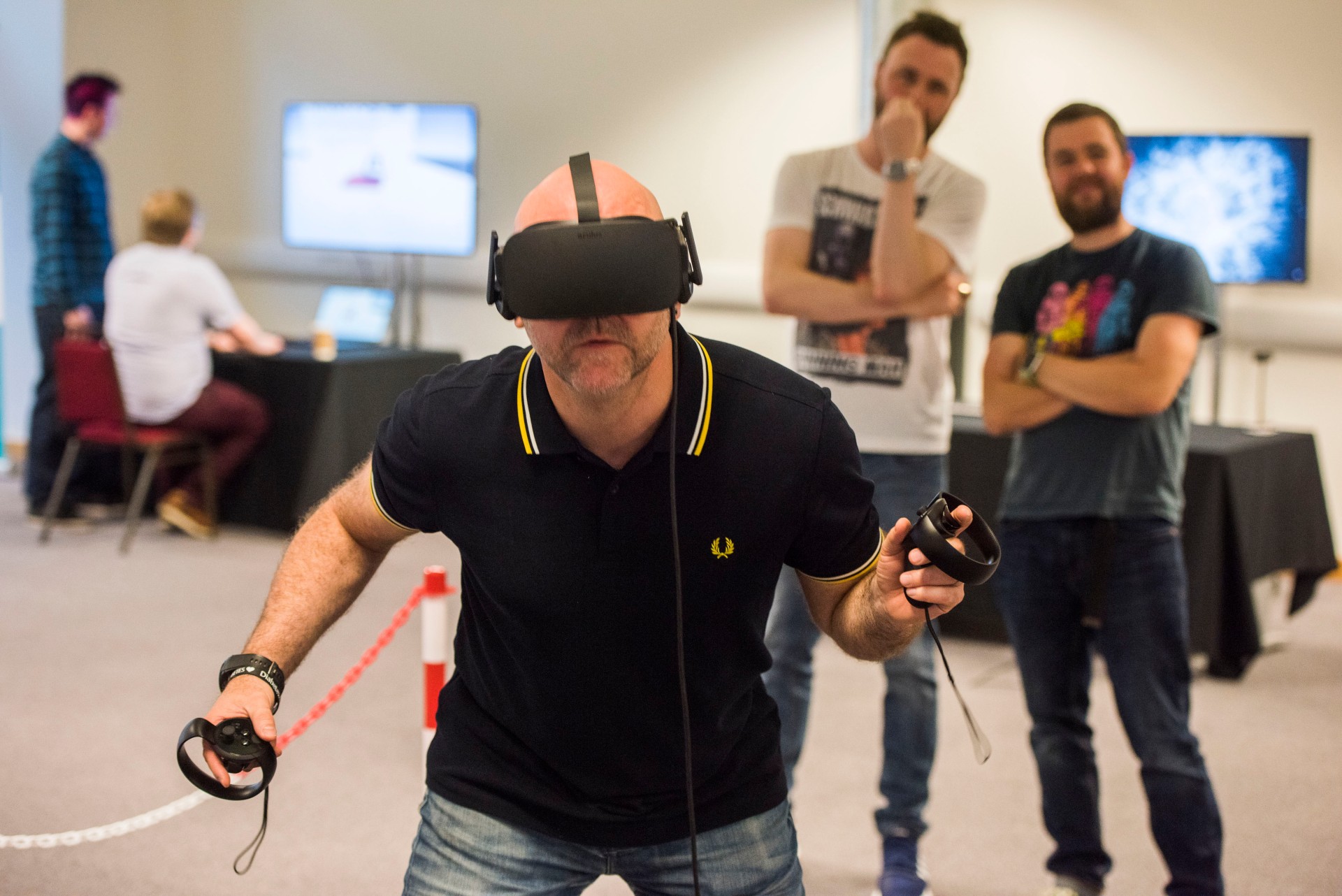 The Dundee-based Innovation for Games and Media Enterprise (InGAME) has announced the next wave of funded R&D collaborations aimed at increasing the scale and value of the Dundee videogames cluster. A total of six projects were approved by a panel of games industry and regional development experts, including:
The Scottish National Blood Transfusion Service Transfusion Team (SNBTS TT) will advance and develop an existing prototype to demonstrate how new gameplay scenarios can be played within e-learning delivery.
Lowtek Games will develop a prototype dyslexia plug-in for game engines. The tool makes it easier for developers to drop accessibility tools into existing games to support dyslexic players.
TPLD will create an Augmented Reality (AR) app that showcases hyper local culture and history within Dundee.
Xcentuate will use Augmented Reality and Beacon technologies to build audience insights for the tourism industry.
FLVTRR will gather audience insight and commercial intelligence on their innovative games industry networking app.
A pre-incorporation start-up from the Oil and Gas sector will develop an oil rig decommissioning simulation tool.
InGAME is an £11.5 million pound R&D centre based in the heart of the Dundee videogames cluster, led by Abertay University, in partnership with the University of Dundee, the University of St Andrews and local and international industry partners. 
Susan Cottrell, Transfusion Education Specialist Nurse from SNBTS TT, said: "The InGAME voucher scheme will provide the opportunity to advance and develop an existing prototype created in collaboration with Abertay University, which will demonstrate how new gameplay scenarios can be played within e-learning delivery. Working with the experts as part of the scheme provides a fantastic opportunity to learn from each other and take games-based learning for transfusion education to the next stage of developing a proof of concept. This will demonstrate the value of games-based learning aligned to clinical practice and patient safety. The outcome of the project will enhance the opportunity to collaborate with key stakeholders to invest in the next generation of e-learning tools and games based learning which is creative and innovative and responds to the needs of learners within the digital environment."
The InGAME R&D Voucher Scheme is open to Tayside-based games companies, businesses and non-profit organisations to unlock bespoke packages of academic expertise, resources and support.
InGAME is now welcoming Expressions of Interest for the next award round on their website until the 17th July 2020.
Project Director of InGAME, Sean Taylor, said: "The response to the R&D Voucher Scheme since it launched last year has been fantastic. We now have thirteen projects underway in the InGAME R&D Centre, all of which bring unique opportunities to the Dundee Games Cluster. We want to de-risk experimentation and drive innovation within the city and are delighted with the diversity and potential of the projects awarded funding in this round. We look forward to working with the recipients in the coming months and welcome interest from local games studios and businesses ahead of the next round."