Deafblind student told she'd 'never go to university' celebrates graduation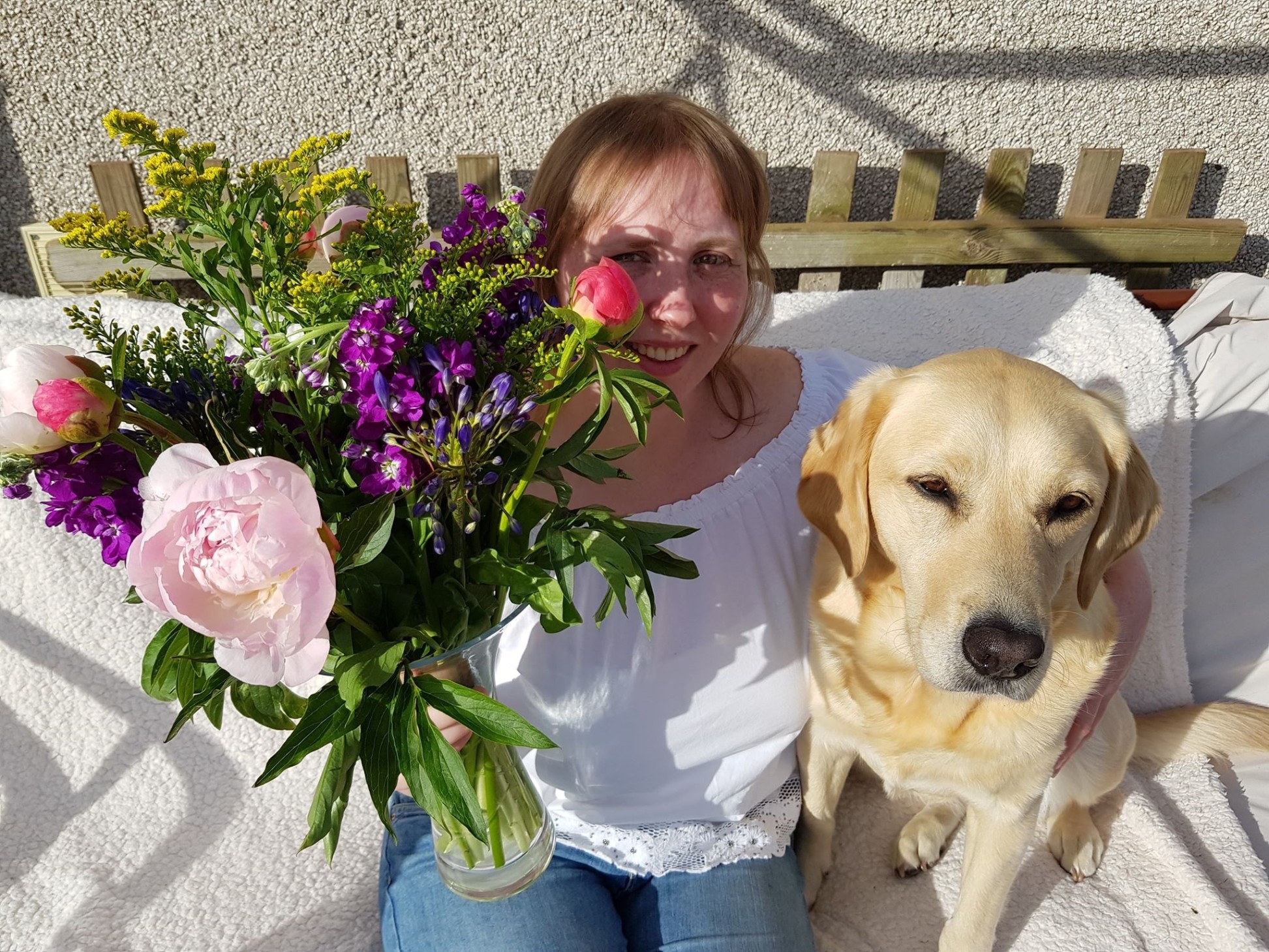 A deaf and blind student who had been told she would never be able to go to university is celebrating after graduating from Abertay University.
Lisa Halley's life was turned upside-down at the age of 21, when she was diagnosed with Usher Syndrome – a rare condition that results in a partial or total loss of sight and hearing.
The diagnosis came around 18-months after Lisa passed her driving test, and meant she would never be able to drive again.
Lisa, now 29, said initially it was hard to accept: "To be honest, I was terrified. I have been deaf – and proud – all of my life, but this seemed like something that could take my dreams away.
"I had wanted to go to university ever since I was a little girl. It was my ambition, and now it felt like it may be unachievable. At the time I couldn't imagine even getting to university, let alone reaching my fourth year and graduating."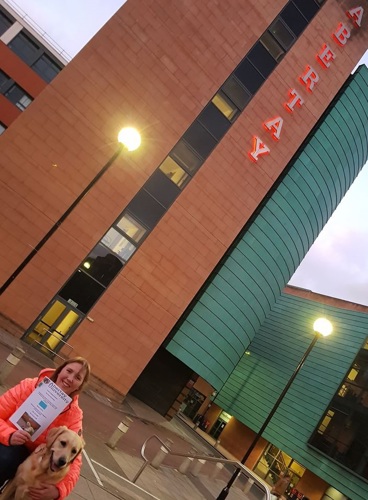 After taking time to gather her thoughts, Lisa decided that she would not let the situation set her back.
She added: "It knew that it may not be easy, but I also knew that it was what I wanted to do. Not everyone encouraged me, in fact, I was told more than once that university wasn't a place for someone like me, that I should apply to work for a company that employs disabled people.
"It took time to get to Abertay, I had to go through college first, but when I applied to study Psychology and got accepted I was delighted."
Lisa's eyesight has deteriorated rapidly over the past few years and she says her guide dog, Jumble, was an invaluable source of support: "Jumble wasn't only my first guide dog, she was my first ever dog. When I got her in 2016 she changed my life. She's been with me from day one at university, and not only has she been my eyes and ears, but she's also been my best friend.
"There are times when I feel stressed, there are times when I feel down, of course there are. When that happens, she is there for me. She gave me my confidence back, and she actually inspired my dissertation which assessed the impact of having a guide dog on mental health. I wanted to find out just how life changing they can be, because Jumble is my life changer."
"I want to share my experience with others to show them that no matter who you are, where you're from or what disabilities you have, if you have a dream you can achieve it." - Lisa Halley
Lisa also paid tribute to the support of her family and friends: "I'm really lucky to have such supportive parents and friends who believed in me when I didn't believe in myself. My grandparents were also amazing, probably my biggest supporters.
"They believed I could achieve this dream and always told me that. My grandad passed away shortly after I finished high school, and my gran died last year. I know they won't be at my graduation physically, but they will be there in my heart.
"I'm also grateful to my dissertation supervisors, Dr Lynn Wright and Dr Ken Scott-Brown. They kept me going and supported me so much. I also have to thank my British Sign Language interpreters who have been incredible"
She is now looking ahead to the future: "I have been trying to have as many adventures as possible before I lose my sight completely and I've created a wish list. With the current pandemic, it's difficult to know what I'll do next, but I do know that I want to help people.
"I want to share my experience with others to show them that no matter who you are, where you're from or what disabilities you have, if you have a dream you can achieve it. And if someone tries to burst your bubble, it's fun to prove them wrong!"
Abertay University's graduation celebration takes place Friday July 10th at 7pm on Facebook and at: https://www.abertay.ac.uk/life/graduation