BLOG: What to expect on your first day at Abertay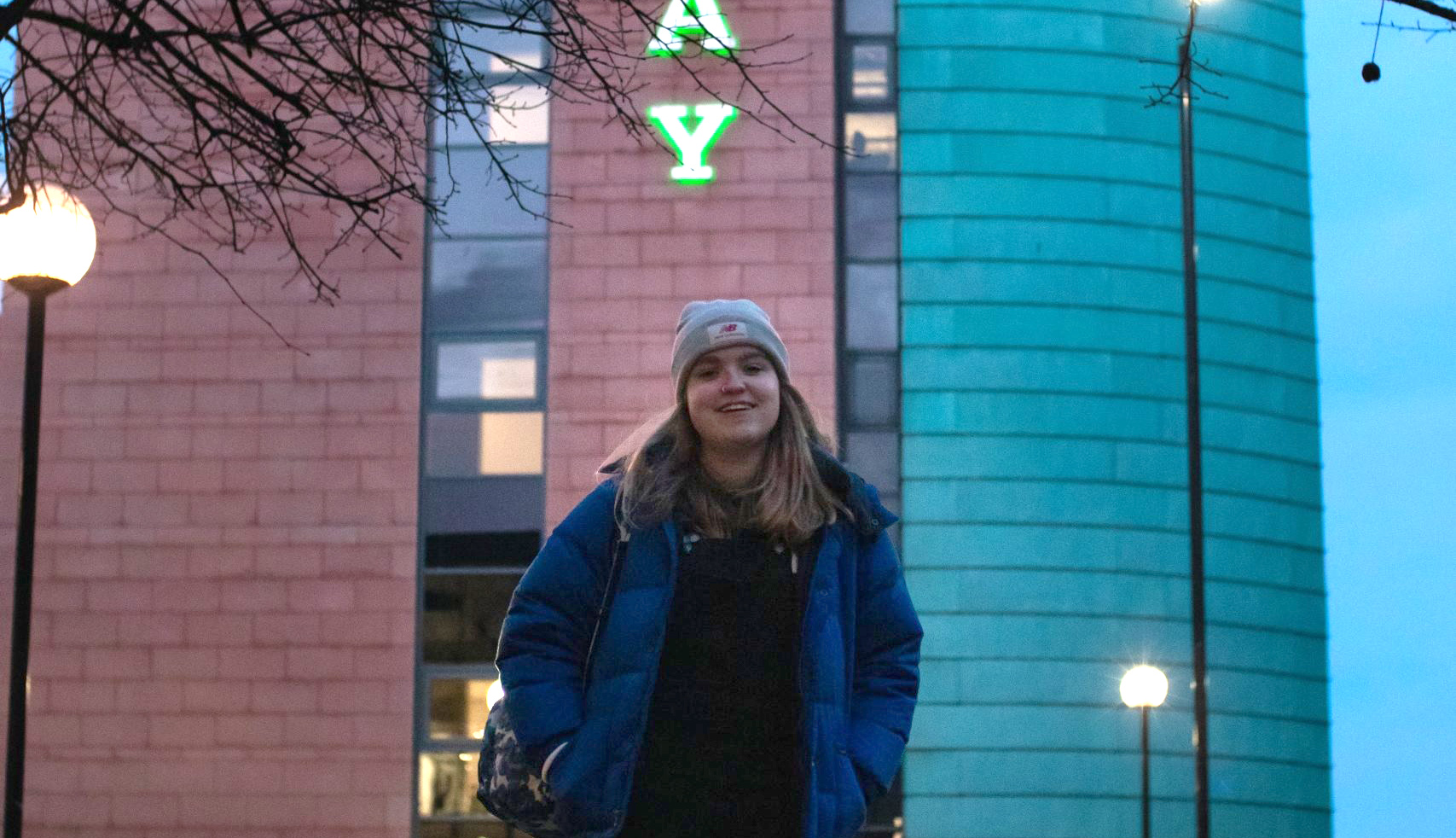 Student Evie Connell has written this blog post about her first day at Abertay ahead of Applicant Day on Wednesday March 11. 
Starting university is such an exciting time in your life. You've worked really hard at your exams or on your college course and the day is finally here. So what can you expect on your first day at Abertay?
You will probably be nervous but it's normal.
Although you have been anticipating this day for a few months and are excited for it to finally be here, it doesn't mean you won't have nerves alongside the excitement. The first day at anything is always nerve-wracking especially when you don't know what to expect.
My first day I was worried about getting lost, whether I'd talk to anyone or make any friends and it all quickly disappeared when I got into my first lecture. Everyone else was in the same boat. I joined in 2nd year and the people that didn't know anyone outnumbered the people that had been in first year together.
Everyone has a bit of nerves on the first day, even the people that are returning to university. We will have new classes with people we've not met before, lecturers we don't know and are probably just a bit nervous to see what our course load is going to be like.
You will probably get lost, but that's OK!
It might not happen on your first day but it is inevitable that at some point you will get lost. I've been a student at Abertay for 2 years now and I still have to check the map to find out where my class is. Whenever my timetable changes it takes me a good three weeks before I've learned where my class is without checking my phone and the quickest way to get to that class.
It happens to everyone but Abertay is a small, friendly university, and has made the maps really simple to follow. Just give yourself time on the day so that if you do get lost you are not going to also get stressed about being late. And if you do get lost and can't figure out the map don't be afraid to ask anyone you pass for help.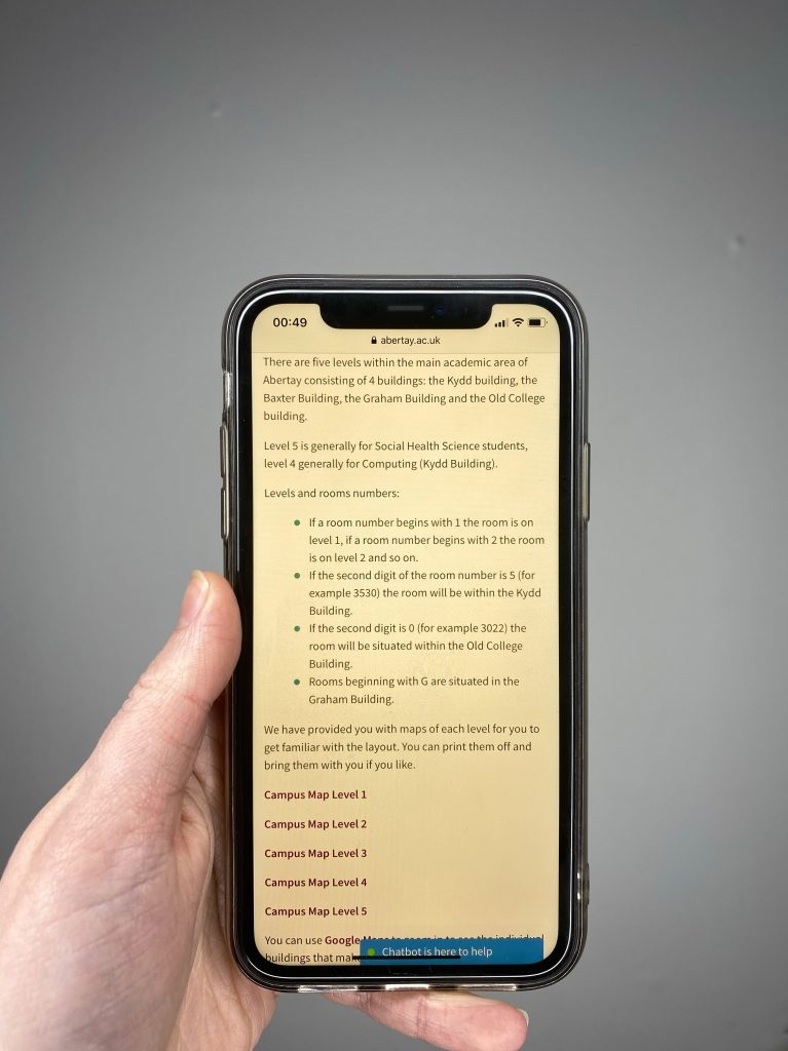 So minus the nerves and the probability of getting lost what actually happens on the first day?
My first day at Abertay consisted of just one lecture. It was an introduction to the course, the lecturer and each other. These lectures are important as it's when you'll find out what the module is about, coursework hand in dates and you'll have the chance to talk to the other people on your course.
In this lecture, our lecturer decided to spend the first part of the lecture going around the room having everyone say their name, their course and something interesting about themselves. It quickly put everyone at ease.
Things to do before your first day:
Download Study Goal; it's how attendance is taken and it's so much quicker to load it on your phone than your laptop at the beginning of class.
Download MyAbertay; everything to do with Abertay is on here.
Make sure your laptop is fully charged and the sound is off, it's always embarrassing if you interrupt a class with the sound.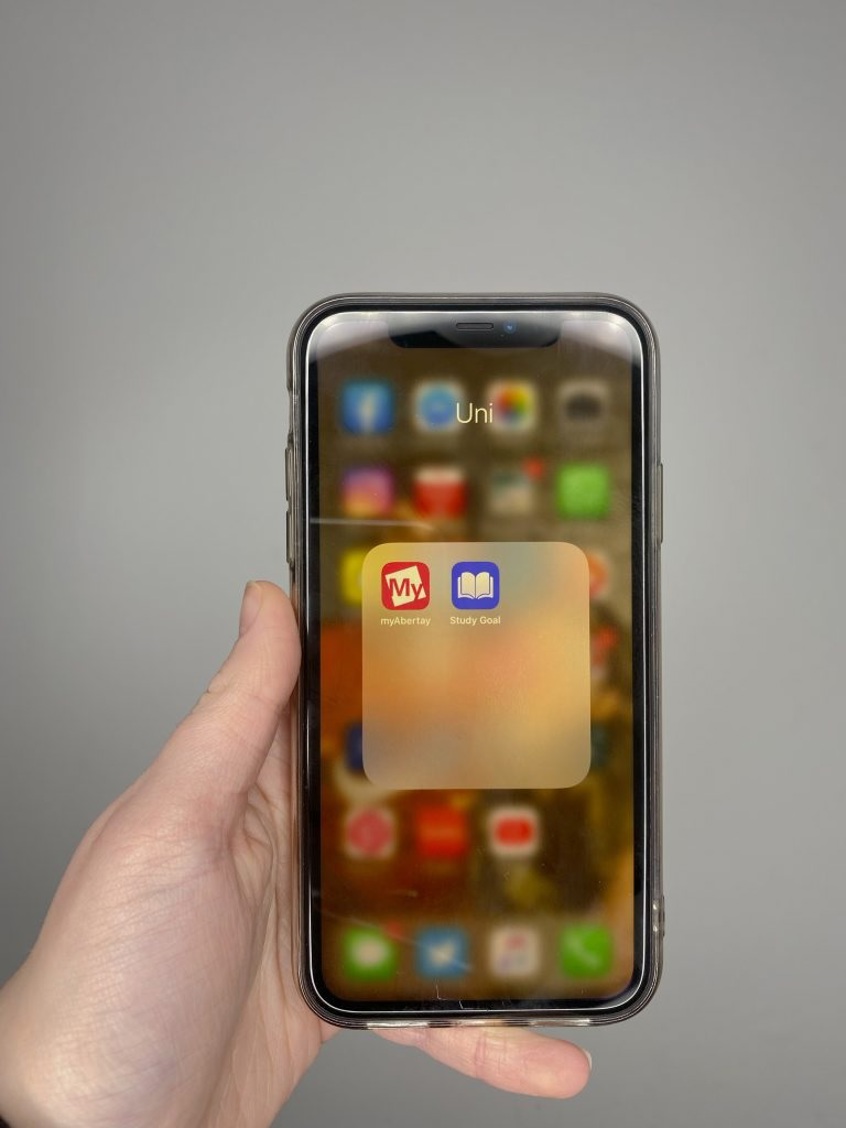 My tips for the first day would be to sit beside someone who looks nervous and say hi to them. Don't worry about remembering everyone's name, there's a lot to take in that first day. Enjoy yourself!