BLOG: International Women in Engineering Day 2020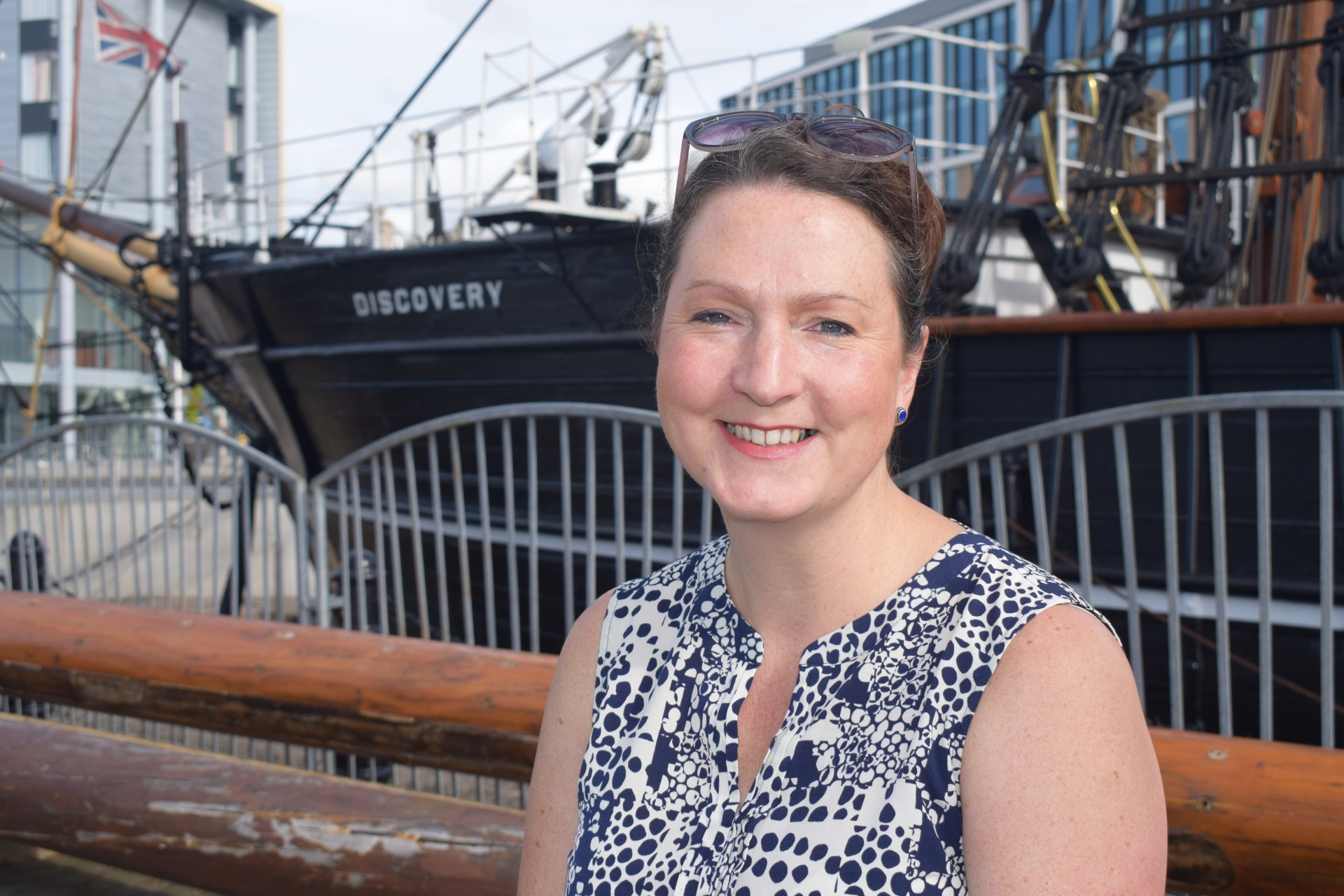 Dr Rebecca Wade blogs for International Women In Engineering Day (INWED) exploring this year's 'Shape the World' theme and celebrating the capacity for our engineers to make our world a better place.
As with other professions, engineers know that in order to make our world better for people and economy we need to think and act seriously when it comes to sustainability, we need to work with nature and protect our planet.
Full disclosure, I'm not an engineer, there I said it. I am an environmental scientist who teaches on the civil and environmental engineering programme at Abertay University. I trained in physical geography and landscape processes. But for more than 20 years I have worked closely with engineers in the USA, UK and across the world, and it's been great. I am on a mission to train and inspire the next generation of civil engineers to work with nature, not against it, to design and build in ways that are sympathetic to our landscapes and work well for our communities, to think and work across sectors and across disciplines, and most importantly to deliver really good engineering and environmental solutions.
I know that collectively we can work towards sustainable solutions. With diverse teams of engineers, working with other professions and with communities we can deliver sustainable local and global solutions. Diversity is important, diverse teams consider more viewpoints, make better decisions, and have been shown to deliver better business success. The problem is that, at the moment, engineering is not a very diverse profession. We are working t change that!
According to the Engineering UK Report (2018) engineering and technology subjects are more ethnically diverse than most other subject areas, with BME backgrounds accounting for 31.8% of UK students (compared with 25.6% across all subject areas), but we still see relatively few women choosing to study and stay in engineering. Only 12.37% of all engineers in the UK are women, and the UK has lower numbers of women in engineering than other countries.
Women and girls have the skills, ability and creativity to be fabulous engineers and we have been working on gender inequality in engineering for some years now, at Abertay and across the UK, and there is some progress. Engineering is an exciting and varied profession, there are opportunities for creativity, design, construction, modelling, research, desk work, field work, team work and generally 'shaping the world'.
A University degree is a great way to start your engineering career, or if you prefer, you can come to university via college. There is no wrong route, choose the one that is best for you. University degree programmes are well established and often have professional accreditation, this means the teaching is delivered to a high standard, practical experience and work-placements are part of your study, and graduates are firmly on the path to career development and chartership when they leave university.
On top of that, the career prospects are really good.
The Engineering Report UK (2018) forecasts a shortfall of 37,000 to 59,000 jobs in core engineering roles and states that engineering and technology first degree graduates earn 17% more than the average for a graduate in the six months after leaving university.
But don't take my word for it - listen to some of Abertay University's recent engineering graduates:
"To understand the world around us through Engineering is the greatest gift. Being an Engineer isn't just about being good at maths or science, it's about how you see the world and how you make a positive change. Creating a more gender diverse workforce will ultimately lead to better business success. That's why it is so important women within the industry continue to encourage and inspire more women into engineering" Ailsa Jayne Howie, Graduate Engineer, Robertson Construction
"Engineering to me means adapting our environment by using more efficient and dynamic solutions. I feel it is important to give all competent, willing and capable people the opportunity to contribute to engineering all over the world regardless of their background, race or gender" Alexandra Combes, Graduate Technical Specialist, Scottish Water

"Being an engineer is both a privilege and a responsibility, and I'm so proud to be contributing to the future of the planet. I think we definitely need more women in this profession as we often can offer a different approach to problems and can bring our different experiences to the table" Aleksandra Tomczyk, Graduate Engineer, Jacobs
Our wonderful Abertay graduates have clearly expressed their passion for engineering and their desire to make a positive difference in the world. They know that the time to deliver climate solutions is now. More than ever, we need all voices around the table, and we need everyone to pull together.
Engineers have a huge role to play in adapting to climate change and making communities more resilient. More than this, engineers can also help address the underlying reasons for climate change—carbon emissions—by changing the way they design buildings and infrastructure.
On International Women in Engineering Day we must recognise how the lack of gender equality – and diversity in general – undermines our efforts to tackle the climate crisis. We are focusing on the need for diversity within the industry and focussing on the potential to address societal and environmental issues. I hope we can inspire and encourage more women into engineering and allied professions. If we are to meet the Net Carbon Zero aim for 2050 we have to start now, and we only have a generation to get it right. Let's work together to #shapetheworld for the better.
Find out more about the virtual celebration taking place on June 23rd (12noon – 16.00) here: https://www.bigmarker.com/women-s-engineering-society/WES-International-Women-in-Engineering-Day-event-2020
Find out more about Studying Engineering at Abertay: https://www.abertay.ac.uk/course-search/undergraduate/civil-and-environmental-engineering/