BLOG: A 7-minute workout to keep you fit during lockdown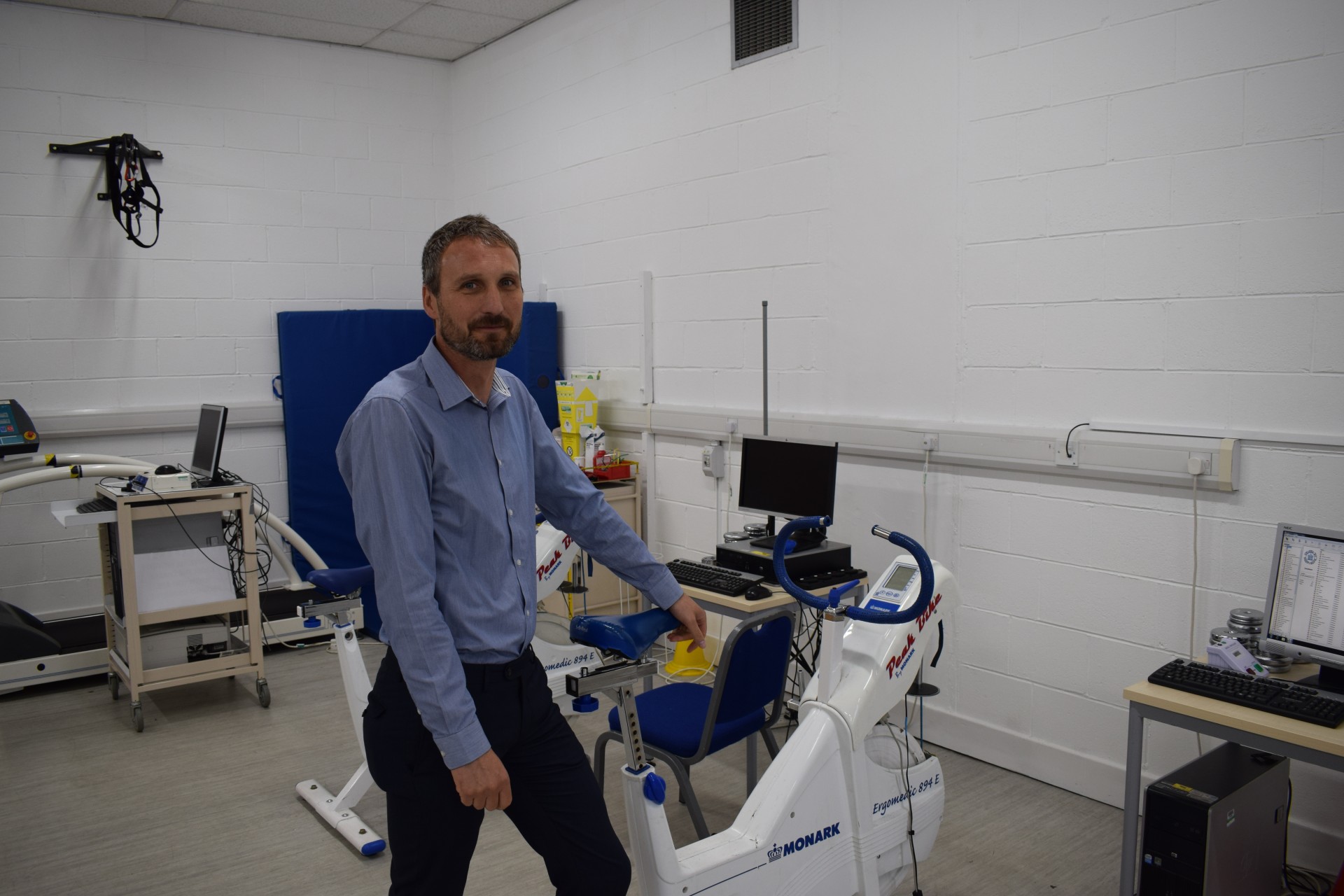 Dr John Babraj is a lecturer in Exercise Physiology at Abertay University, and a renowned expert in High Intensity Interval Training. 
We are living in strange times when we might not be able to do what we want whilst working from home. Gyms have been closed and the thought of going for a run might fill you with dread.
Why should you try and stay active?
Being physically active is good for the body and mind.  It allows your body to maintain weight and reduce fat mass, especially when we are all working so close to the kitchen.  Raising your heart rate during the day helps keep the heart functioning normally by promoting changes in the cells that regulate it, therefore reducing your risk of a heart attack. 
Raising your heart rate also helps to maintain blood pressure as during exercise we increase the flow of blood round the body which promotes changes to the structure of our blood vessels. Doing exercise regularly helps to lower your risk of getting type 2 diabetes by improving how the muscle can process glucose.   As well as being good for the body it is also good for the mind. Regular exercise has been shown to lower stress, boost mood, improve sleep and productivity. All of these are important at the moment as we are stuck in limited space.
Why should you choose intense exercise?
Research carried out at Abertay University has consistently shown that short bursts of high intensity exercise are better for improving health regardless of age. We have shown that once or twice weekly sessions of high intensity training can improve blood glucose control by improving muscle function, lower blood pressure and heart rate at rest and during exercise and if done for long enough can lower fat mass. This is all done with a much lower time requirement than traditional exercise for both the exercise session and the number of times you need to do it every week.
High intensity workout for home:
Here is a short duration high intensity workout which takes 7 minutes to complete, suitable for anybody. If you want to shorten it then reduce the number of exercises to a minimum of 5 exercises. The idea behind this training protocol is that you need to give all-out effort during each exercise and do as many repetitions as possible in the 20 second activity. 

If you are already active, then you should look to take the recovery period down to 10 seconds. If you record the number of repetitions that you do in each activity, then you have a measure to judge improvement by and a goal to beat each time you perform a training session. This can be carried out one, two or three times a week with at least a full day's recovery between each session.  
| | | | |
| --- | --- | --- | --- |
| Exercise | Description | Duration | Recovery |
| 1. sprinting in place | Run as hard as you can by bringing the knee up as high as possible and driving the arms. | 20 seconds | 30 seconds |
| 2. squat | Stand with your feet parallel, shoulder width apart. Start to crouch by bending the hips and knees until the thighs are parallel to the floor, making sure the heels do not rise off the floor. Push back up through the heels to return to the start. | 20 seconds | 30 seconds |
| 3. burpees | Go into the push-up position and bring your knees forward towards your chest. Kick your legs backwards to the press-up position then immediately return your legs back to your chest and then leap up as high as possible before returning to the push-up position | 20 seconds | 30 seconds |
| 4. arm circles | Stand with your arms extended horizontally at shoulder height and make small clockwise circles. | 20 seconds | 30 seconds |
| 5. jumping jacks | Stand with your feet together and arms down by your side. Jump up and raise your arms fully vertical whilst simultaneously spreading your feet to shoulder width apart. Then rapidly return to the starting position. | 20 seconds | 30 seconds |
| 6. flutter kicks | Lie on your back with your arms at your sides with the palms facing down. Fully extend your legs and then lift your heels 6 inches off the floor. Once in this position make small kicks with each leg. | 20 seconds | 30 seconds |
| 7. push ups | Place your hands shoulder-width apart with your feet hip-width apart. Bend your elbows until your chest is parallel to the ground, and then push back up. | 20 seconds | 30 seconds |
| 8. lunge | Stand with your hands on your hips with your feet hip-width apart. Step forward with the right leg and lower your body until your left knee is close to or touching the floor and bent at 90 degrees. Return to the starting position and repeat with the left leg. | 20 seconds | 30 seconds |
| 9. sit up | Lie on your back with your knees pointing upwards and your feet firmly on the floor. Place your hands behind your head and raise your head, shoulders and torso towards your knees until they are approximately 12 inches off the floor and then return to the start position. | 20 seconds | 30 seconds |