Abertay graduate to release game on 37-year-old NES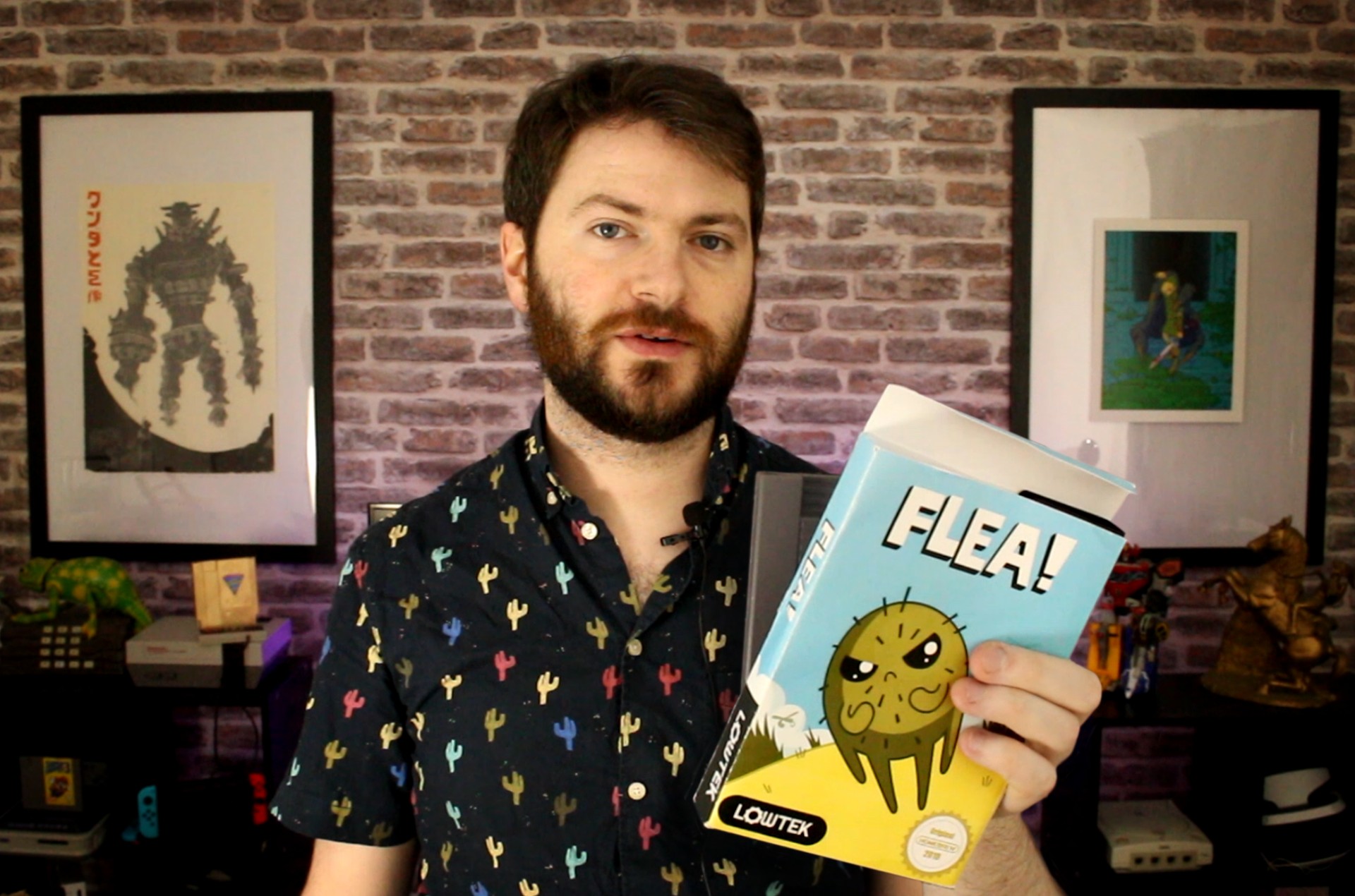 An Abertay University graduate has launched a crowdfunding campaign to publish a new game on the first ever games console release by Nintendo. 
Alastair Low, a 3D Games Artist at a Dundee-based games company, is planning to release a limited run of Flea on the 37-year-old Nintendo Entertainment System (NES).
The ultra-difficult platformer, inspired by games such as Super Meat Boy and Celeste, sees players take charge of the titular flea as they jump their way through hard-as-nails levels.
If the crowdfunding campaign is successful Alastair will release a limited run of the game on cartridge, so it can be played on an original NES console.
He said: "I'm using the Kickstarter to fund the production of these cartridges, so it's effectively acting like a pre-order system.
"It's really fun to be able to play the game on the original hardware, with the original controller. I think people will enjoy it.
"I also plan to release the game as a ROM, so if you don't own a NES you can still purchase the game to play on your favourite NES emulator.
"I may also give the game a PC release in the future – watch this space!"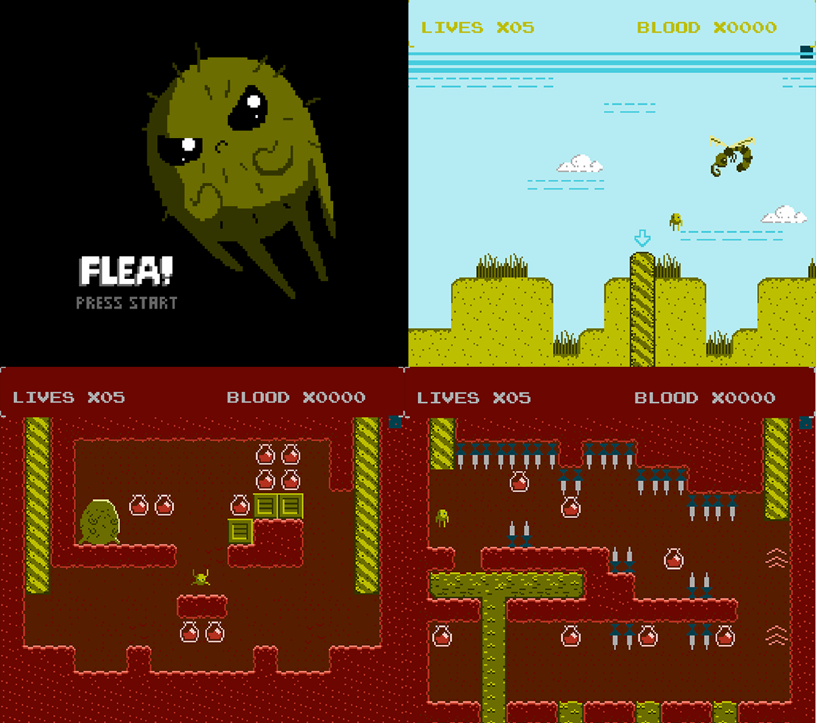 The NES helped launch Nintendo into the stratosphere, with games such as Super Mario Bros 3, Donkey Kong and The Legend of Zelda helping the company cement its place as a videogames giant.
The final game released by Nintendo for the NES was Wario's Woods in 1994.
Alastair says he's proud to be publishing a game for the iconic console in 2020: "I have so many fond memories of the NES, and the console has had a real resurgence in recent years fuelled in part by the launch of the NES Mini and by the appearance of original NES games on the Nintendo Switch. 
"It was a challenge to develop this game as the NES hardware is so much more limited than what we're used to working on now. But I'm really proud of the end result, and I think people will like it a lot."
Alastair graduated from Abertay in 2013 and says the university is hugely important to him: "Abertay is a really creative place and everyone there is still really supportive of me and what I'm doing.
"It's been important to my career, and to my life in general."
Alastair is hoping to release a game for another classic console next: "I'm tempted to release a game for the Sega Dreamcast actually! It has a rising online fan-base, and it's actually quite straightforward to develop for."
The crowdfunding campaign to release Flea is available here: https://www.kickstarter.com/projects/flea-game/flea-a-new-nes-game