Students create pudding range aimed at boosting gym recovery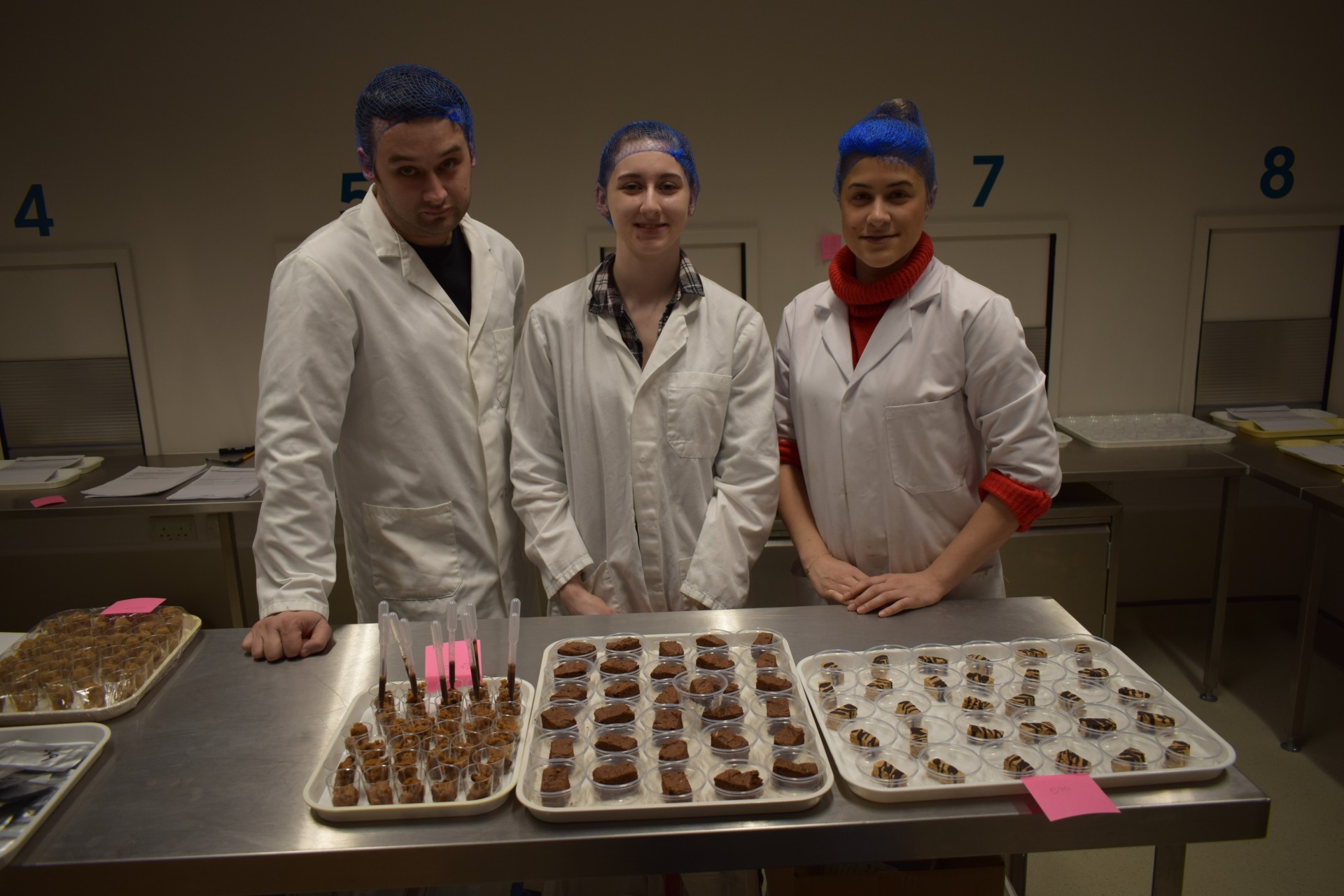 A team of Food students at Abertay University in Dundee have developed a range of delicious desserts designed to aid with sports recovery.
Beth Milne, John Fraser and Kate Giannaki have created the protein-packed treats as an alternative to the kind of foods athletes may eat after intense sessions in the gym, or on the sports field.
They have placed a heavy focus on flavour to create a pudding consumers would want to eat for the taste, just as much as they would the nutritional benefit.
The students looked at what was currently on the market in a bid to create a clear alternative to what is currently available.
Their product range consists of several different products including a brownie with pistachio custard, a brunch oat bar and a cookie dough dessert.
Beth Milne, who developed the former, said: "The biggest thing that stuck out to me was the phrase 'have your cake and eat it too'.
"That's the idea behind our product range. I work out, and there's a definite incentive to work that little bit harder in the gym if you know you have an indulgent treat waiting for you after.
"If you're able to gain adequate recovery from this treat, then you kill two birds with one stone."
All of the products are fortified with protein, which is required for the repair and maintenance of muscles.
The students have conducted extensive research to ensure the protein content is sufficient, without affecting taste.
Dr Jon Wilkin from Abertay's Division of Food and Drink said: "This is a great example of the kind of innovative thinking we see from our Food students.
"The team have worked incredibly hard on this idea, conducting studies, product pitches and analysis on how financially viable this product range would be in a real world scenario."
Abertay Food programmes are designed with practical work experience in mind, ensuring students are equipped with the skills they need to step into the food industry after graduation.
Expertise from the Division's academics are highly sought after in the sector.
For more information on Abertay's Food and Consumer Science course, visit: https://www.abertay.ac.uk/course-search/undergraduate/food-and-consumer-science/ 
For information on studying Fitness, Nutrition and Health at Abertay visit: https://www.abertay.ac.uk/course-search/undergraduate/fitness-nutrition-and-health/