Students celebrate at Abertay Science Degree Day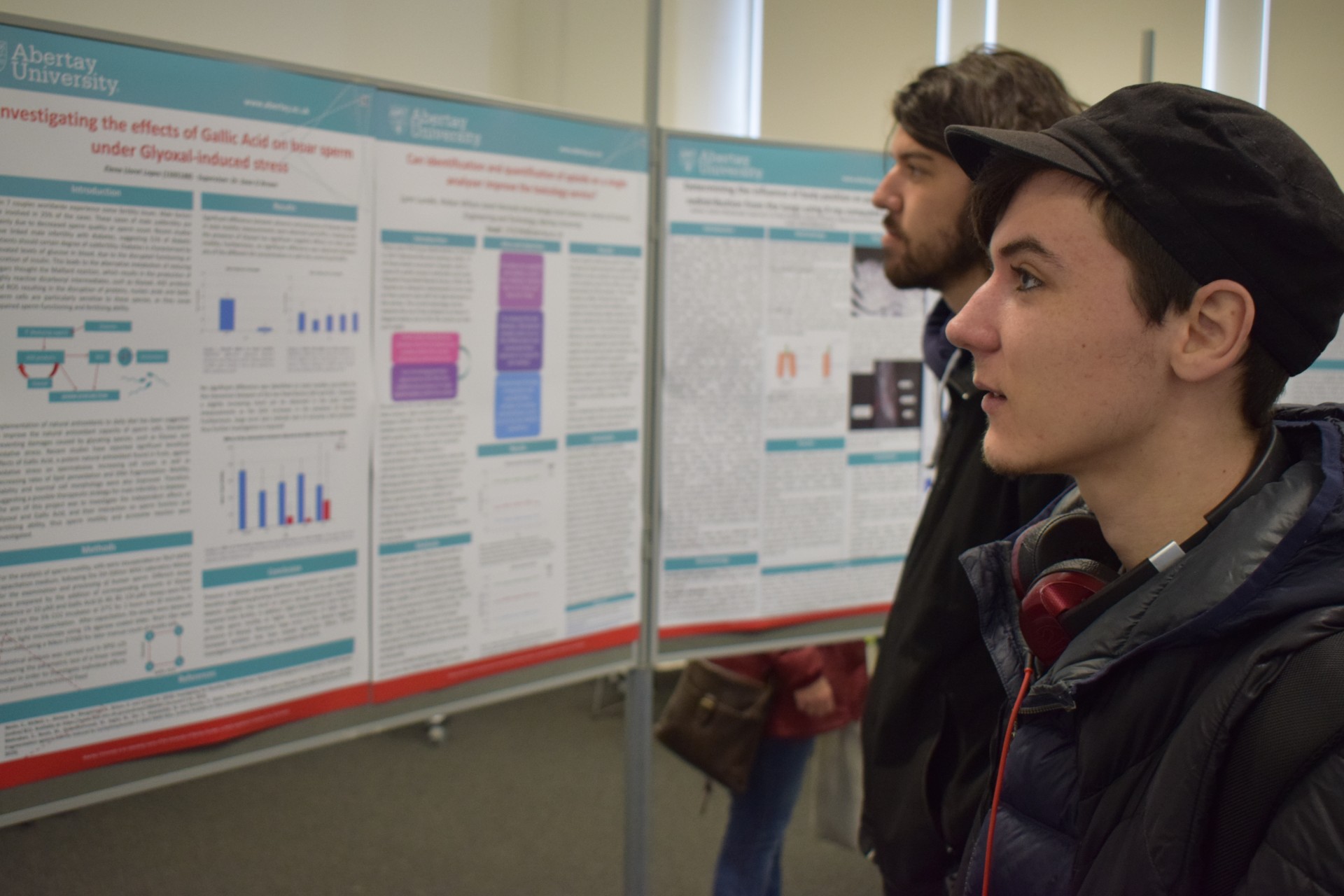 An investigation into antibiotic resistance in grey seals and research on early breast cancer detection were among more than 50 final year projects at this year's Abertay University Division of Science showcase.
The annual poster presentation included an array of final year work from across BSc Forensic Science BSc Biomedical/Applied Biomedical Science, MSci Biomedical Science and MSci Forensic Science and Analytical Science.
Lee Mieklem, an Applied Biomedical Science student, looked at how the antioxidant Gallic Acid may have  a protective effect against oxidative stress on sperm motility.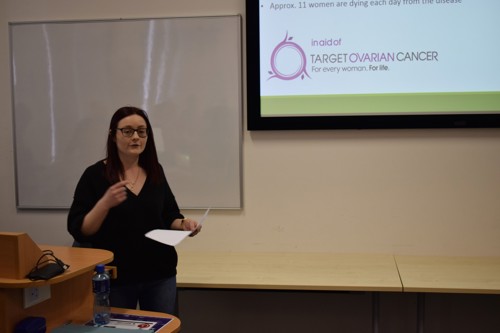 Above: MSci students were part of the event for the first time
Other research topics ranged from the effect of emotional stimuli on fingermark composition to working out a method to verify the type of honey in a jar.
Another of the final year students'  explored the effect of training and feedback on handwashing efficiency while another  evaluated biomarkers for the early detection of breast cancer.
All students presented posters or short talks summarising their research to academic staff and the general public.
This was the final assessment for the students and the culmination of four years of study.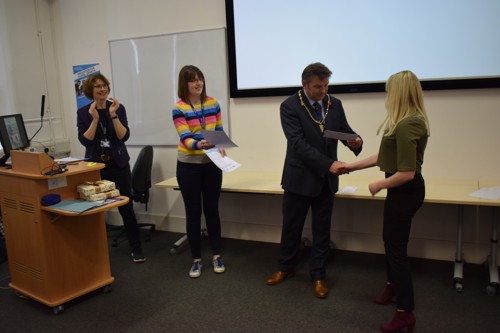 Above: Prizes were given out by Neil Coupar from Bonnetmakers Craft of Dundee
Projects were based around staff research expertise  to enable the students to carry out work at the cutting edge of their discipline.
Dr Janet Horrocks, who organised the poster event, said this year's graduates had come up with a diverse range of projects.
She added: "This event is the highlight of the year for our students  and marks the end of their degree courses.
"The standard of this year's work has been particularly high and that is testament to the hard work and long hours the students have put in to achieve their research goals."
For more information about Abertay's science courses, visit: https://www.abertay.ac.uk/schools/science-engineering-and-technology/division-of-science/