Stefan strikes gold at judo nationals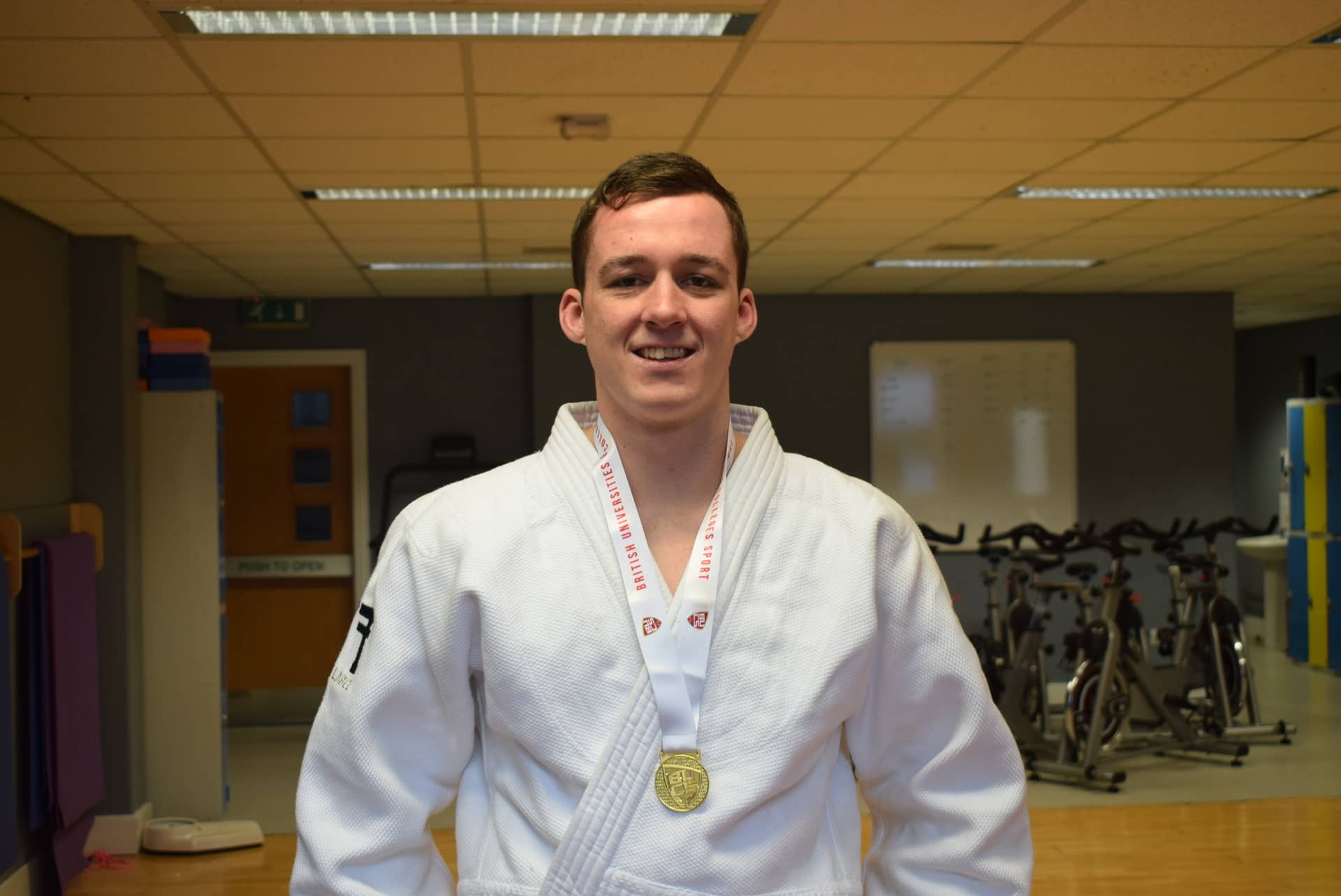 An Abertay student is celebrating bagging a gold in judo at the highest level of university sport.
BA (Hons) Marketing and Business student Stefan Cameron took top prize in his 81kg weight category at the BUCS Nationals, competing against some of the best athletes in the country.
He said: "I competed at judo for a number of years when I was younger, however I only took it up again at the beginning of this academic year when the Abertay Judo Club was created.
"Representing Abertay at this level was a great experience and an honour, and the win still feels a bit surreal!
"Hopefully the results can encourage more people to join the club and shows the ambitions the club has moving forward, as well as all the hard work that's gone in behind the scenes over the last year by the whole club.
"As this is my last year of university, unfortunately I will not be part of the club next year but will look to kick on from this result and achieve my black belt as soon as possible and then take it from there.
"I'm really grateful for all the support I've received from Abertay Sport, the judo club and the University."
The BUCS Nationals see students compete across a variety of sports including indoor athletics, swimming, fencing, karate, judo, climbing, rifle and badminton.
Over 6,000 students took part in the latest event in Sheffield, supported by over 500 officials and volunteers.
Aimee Grant, a BSc (Hons) Sport and Exercise student, placed 5th in her under 57kg judo category.
Mikey Devlin of Abertay Sport said: "Abertay Sport are very proud of the accomplishments of our students who put a lot of time and effort into training and competing on a weekly basis.
"It's great to see all this hard work pay off when students are successful within their chosen sports.
"The level at BUCS is very high, with a number of Team GB representatives competing, which makes Stefan's gold even more impressive."
For more information on Abertay Sport visit https://www.abertay.ac.uk/life/abertay-sport/