SPOTLIGHT ON: Their Memory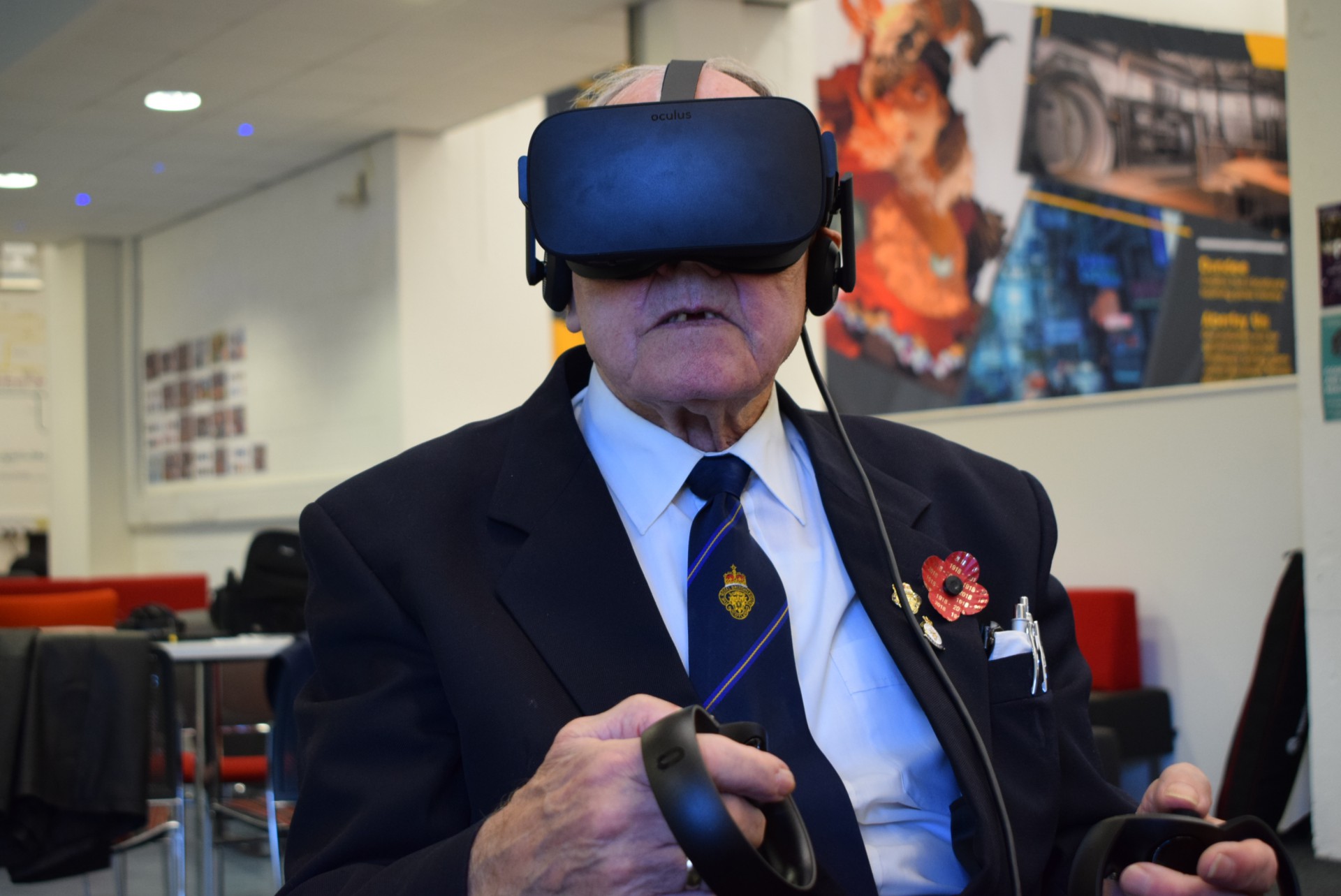 Poignant, humorous and harrowing experiences of UK veterans were brought to life as part of an innovative virtual reality project collaboration with Poppyscotland.
Their Memory, is a prototype VR simulation that sees players explore the real-life memories of those who served their country across various major conflicts.
The project saw a total of seven veterans open up to a team from Abertay, sharing their reasons for signing up, stories of battle and friendship, and describing what the poppy and remembrance mean to them.
Their Memory has been led by Dr Iain Donald of Abertay's School of Design and Informatics and Research Assistant Emma Houghton.
The immersive experience allows the user to explore a virtual version of Lady Haig's Poppy Factory in Edinburgh, with a series of artefacts laid out to be picked up.
All items are personal to the veterans involved and include a Poppy, a Poppybox, letters and pictures from children, a mortar shell, a model tank, a plane, a copy of an oath, a bullet, a coffee mug from Bosnia and a NATO flag, among several others.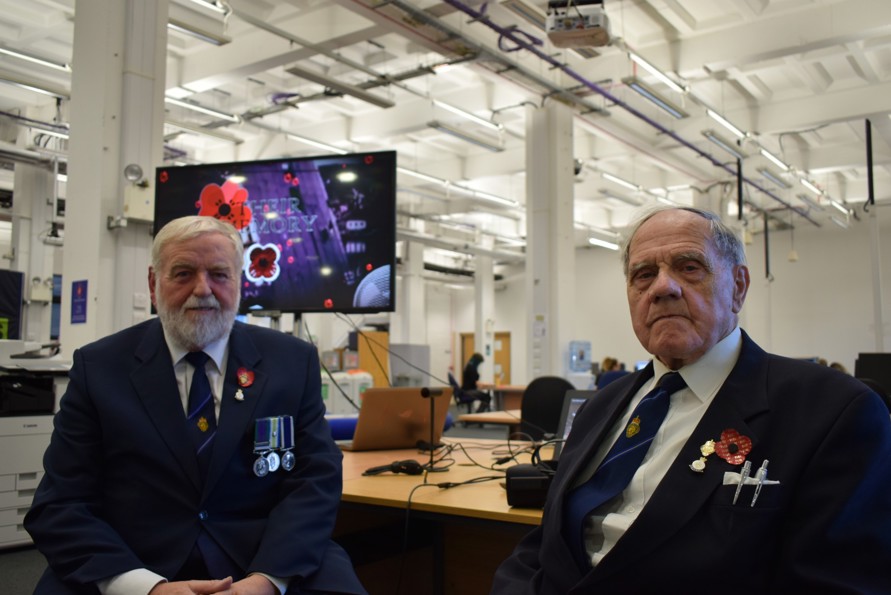 Once selected by the user, each item triggers an interview soundtrack of a veteran describing a related memory or a Poppyscotland video, as the user continues to explore the virtual area.
The Abertay University academics, along with support from Abertay graduate games studio Pocket Sized Hands and Dundee-based Ruffian Games, initially came together with Poppyscotland to examine how technology, and in particular virtual reality, could be harnessed to capture and share memories.
The project was funded by the Arts and Humanities Research Council's Immersive Experiences scheme to deliver the current prototype, with the next stage to secure further funding to evidence the impact this innovative approach can have.
Veteran Alf Gibbons, 73, from Newport, a Chief Petty Officer in the Royal Navy Fleet Air Arm, was involved in the project along with John Sutherland, 83, a Private in the Black Watch from Dundee.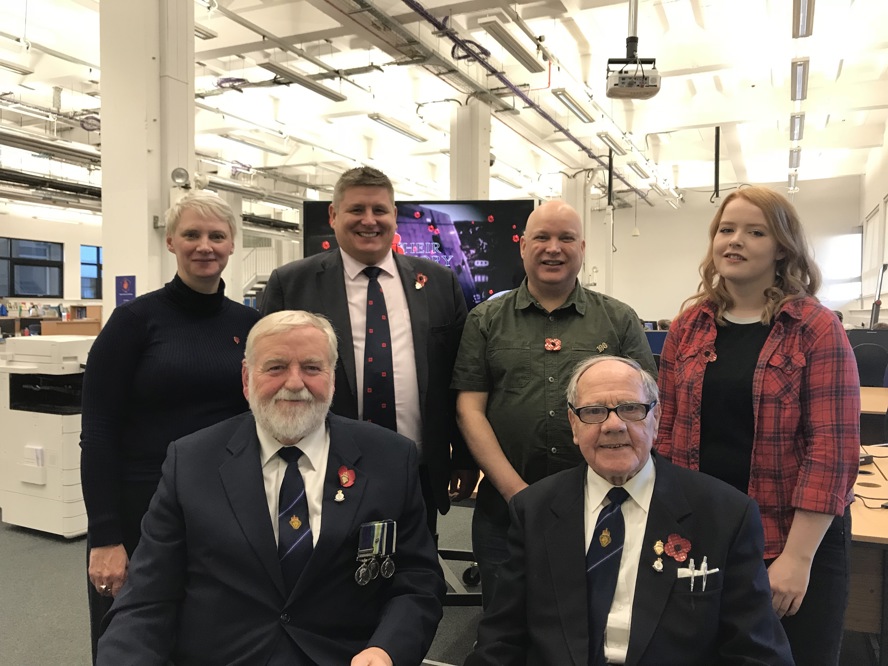 Alf said: "We have been involved all the way along and now we've seen the finished project it has been great.

"No country should forget it's past history and what people have had to do, both in previous and current generations, so it is important to carry on with remembrance.