SPOTLIGHT ON: Tayyaba Nafees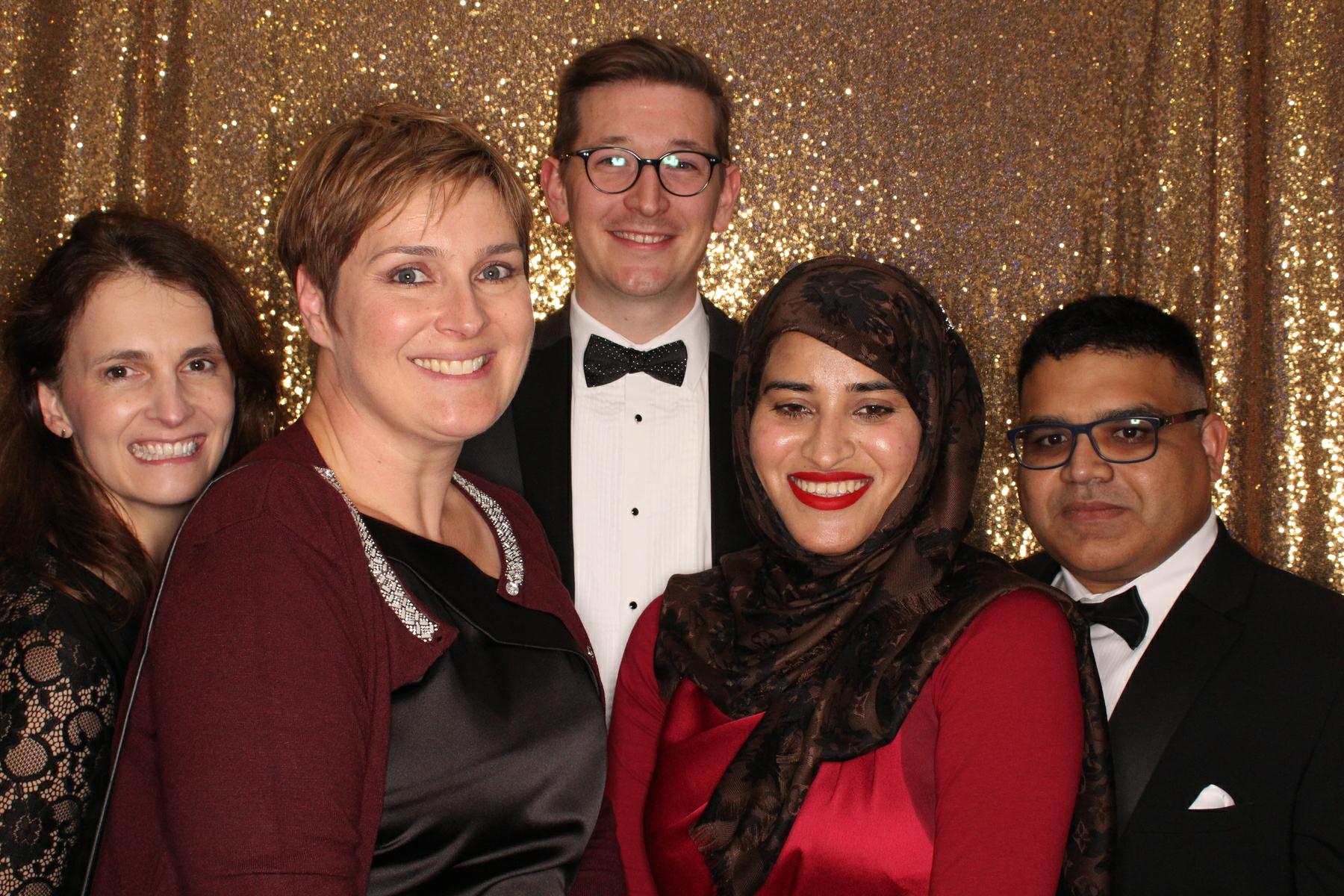 ABOVE: Tayyaba (second from right) at the Scottish Women in Technology Awards
An R-LINCS funded postgraduate student at Abertay, Tayyaba Nafees completed her PhD thesis on cybersecurity while developing her business, CyberVigil Solutions.
Combining her academic expertise and industry experience as both a software engineer and cybersecurity specialist, her company develops digital products and online services that provide the software industry with the latest cybersecurity information.
Tayyaba was one of the four Abertay business projects in the Converge Challenge Top 30, which showcases the most innovative ideas emerging from Scottish Universities.  She scooped third place in the Ready Steady Pitch event, which saw finalists make 60 second presentations to a panel of experts and industry professionals.
The potential of her business idea was recognised by Scotland's premier scheme providing support to researchers and innovators who have promising technology-based business ideas. 
She was appointed as a Royal Society of Edinburgh (RSE) Enterprise Fellow, allowing her to spend a year concentrating on developing the commercial potential of her business - receiving one year's salary, expert training in entrepreneurship and access to mentorship from business Fellows of the RSE and other successful entrepreneurs in the business community.
Tayyaba also won a coveted SWiT (Scottish Women in Technology) Rising Star Award, recognising her achievements in the world of business and technology.
At the time she said: ""For me to even be nominated is a huge achievement and I'm so honoured to have won. This Award has also allowed me to connect with Scotland's female leaders in technology and innovation, who are hugely motivated and inspiring."
Abertay's approach to intellectual capital and our enterprise focus is part of the supportive environment and entrepreneurial infrastructure which will allow her to take this commercially-promising cybersecurity innovation out of the university laboratory and into a high value, high growth industry while retaining a footprint in Dundee and Scotland. 
The R-Lincs project evolved from collaborative research between supervisors Dr Ian Ferguson, Dr Adam Sampson and Dr Natalie Coull. They had explored anti-patterns as a method for communicating software vulnerabilities to software developers. Staff worked with local software development companies to explore the problem and to develop potential solutions.