Scottish courts staff take part in forensics day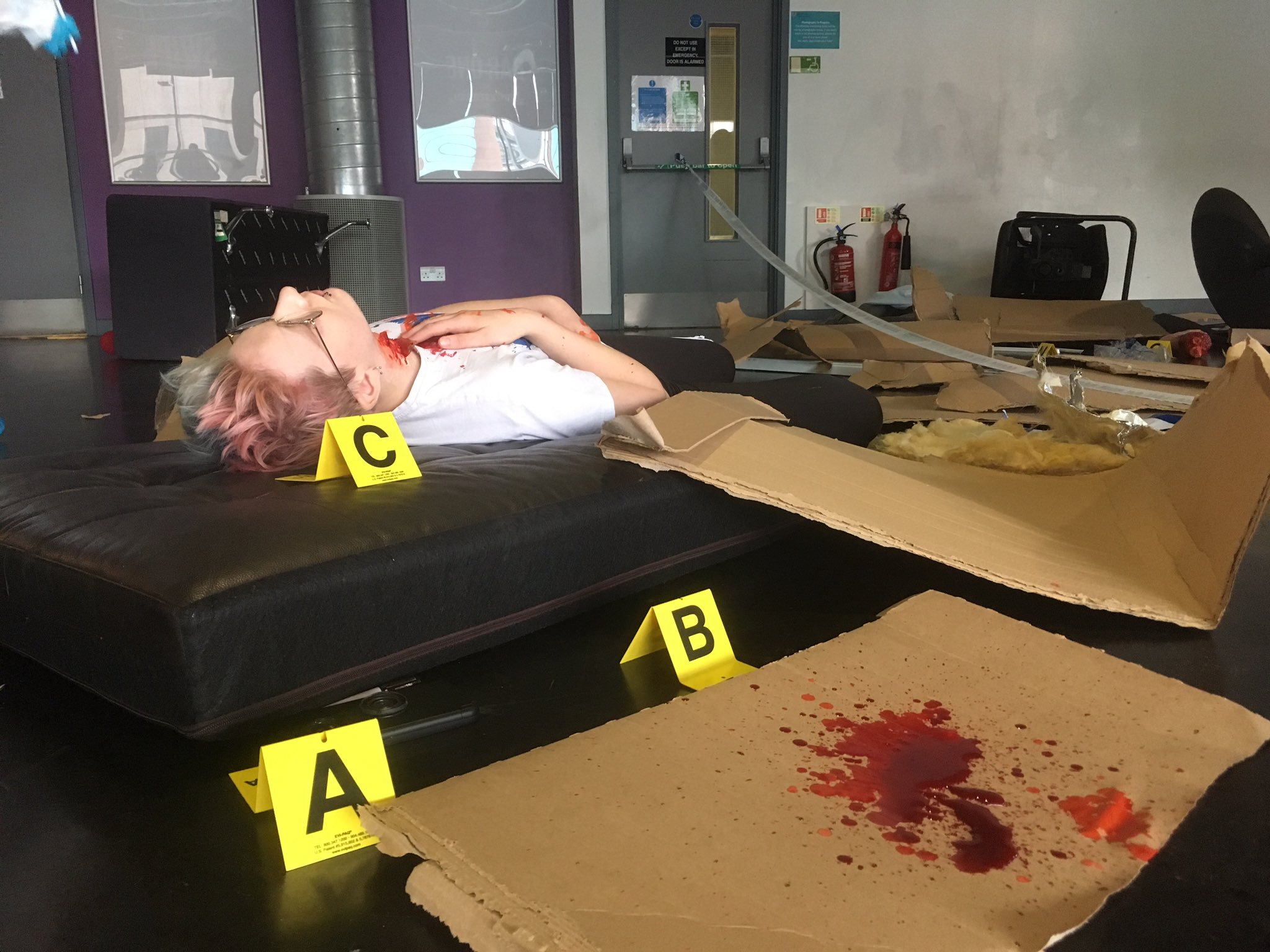 Disaster Victim Identification, drugs testing, fingerprinting and blood spatter analysis were among a range of forensics techniques explored at an engagement session for Scottish Courts & Tribunals Service staff. 
Around 100 workers from courts across Tayside were at Abertay University for an information day introducing them to the methods used investigate serious crime and major incidents.
The event was led by experts from Abertay's School of Applied Sciences, which offers a BSc (Hons) Forensic Sciences and a MSc Forensic and Analytical Sciences.
Forensic Science degree course leader Dr Peter Maskell said the session was designed to give courts staff a greater understanding of some of the techniques used to investigate crime.
He added: "It was an excellent opportunity for engagement with courts staff to explain how major investigations in Disaster Victim Identification are carried out, what we can and can't tell about blood pattern analysis and the type of techniques used to investigate so-called 'legal highs' such as bubbles and spice.
"The staff got a chance to experience real techniques used in the criminal justice system."
Abertay is ranked in the UK top ten for forensics courses according to the Complete University Guide 2020.
The University's hands-on degrees teach students the techniques that underpin the recognition, identification, recovery, analysis and evaluation of information which can be used as evidence in a court of law.
In addition to crime scene investigation, students learn about body fluid analysis, DNA profiling, fingerprinting, chromatography and spectroscopy and how various substances are abused.
The highly vocational undergraduate programme is broken down into three main study areas – forensic science, chemistry and biology – and dovetails modules from the Division of Law.