Scottish academics explore the future of immersive technologies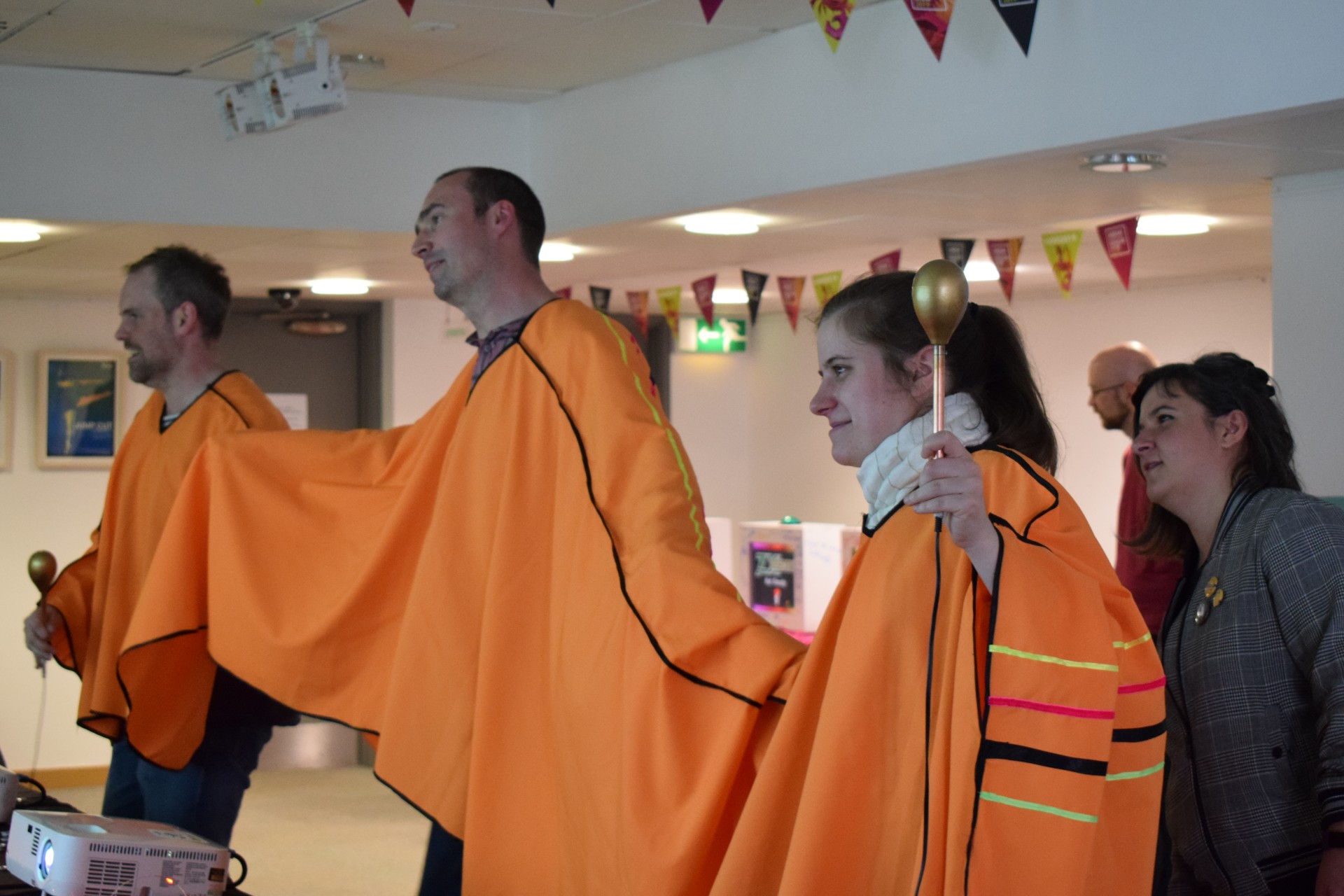 Academics from the worlds of videogames, archaeology, computer science, heritage and art staged an event in Dundee exploring what the future holds for immersive technologies like virtual reality.
The panel discussion was part of an ongoing Royal Society Edinburgh funded network: IM/Material: Virtual Encounters with Materials Worlds.
It saw researchers and practitioners from across Scotland come to Abertay University for an event led by the University of Glasgow, looking at how these evolving platforms operate and how game designers can make the most of them.
As technology advances, immersive experiences are becoming widespread in both the world of entertainment gaming and other sectors, with VR simulations being used widely across many businesses and organisations including retail, oil and gas, tourism and the emergency services.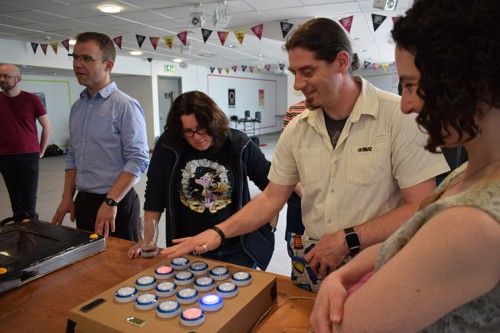 Part of the Dundee-wide Summer of Games, the panel saw academics asked to explore how these technologies can impact the way we work and play in the future.
Event moderator, Dr Robin Sloan, Programme Leader for BA (Hons) Game Design and Production at Abertay, said immersive technologies and applied games applied are already opening up a host of new opportunities.
He added: "Our panel was based around a series of questions including how game design can be used to frame and develop our understanding of immersive experiences and how digital, immersive games can be designed for public spaces.
"We also looked at how site-specific digital games can make complementary use of both material and virtual objects and how our storytelling approaches should differ from traditional games to using immersive projects.
"To me, the blurring of lines between physical and virtual worlds offers a huge opportunity for game developers, whether they are focused on entertainment, industry or research.
"It's an exciting time to be working in an area which is advancing at an incredible pace."
"

VR, AR and related immersive experiences and technologies are already changing how we play." - Dr Rachel Opitz
Dr Rachel Opitz, Lecturer in Spatial Archaeometry (Archaeology)  of the University of Glasgow, led on the wider project yesterday.
She said: "Play and games may seem like they should be simple things, but really they are quite complex. How we play in the future will impact on our social relationships, our public spaces and homes, and our economy.
"VR, AR and related immersive experiences and technologies are already changing how we play. It's essential that we bring together researchers and practitioners to think critically about what's happening.
"This is one of a series of events across Scotland in which we are trying to take advantage of this moment, when there are so many open questions about what the impacts of technologies like VR and AR will be.
"The aim is to reflect on and experiment with our own practices across arts, humanities and design fields, and start a conversation about the broader implications of these technologies across the whole community."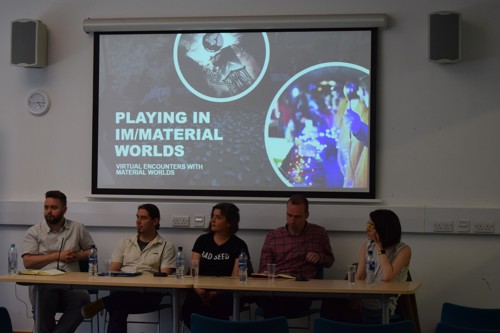 Panel members included Simon Meek of The Secret Experiment, a mixed-media storyteller and V&A Dundee's first Designer in Residence, and Lynn Love, a lecturer in animation and interactive media at Abertay who makes interactive work that blurs physical and digital boundaries.
Also taking part were Sandy Louchart, Head of Undergraduate Programmes at Glasgow School of Art's School of Simulation and Visualisation, whose research investigates the domains of Interactive Storytelling, and Mona Bozdog, a lecturer in Immersive Experience Design at Abertay  whose work includes the high-profile Generation ZX(X) project which ran in Dundee last year.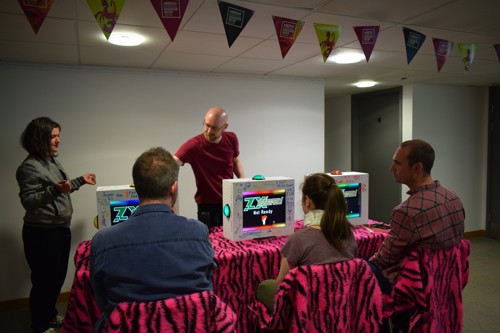 Ahead of the panel, Abertay academics ran a research showcase including games from Generation ZX(X) and a novel game called ShoutFight!, where groups use their voices as a controller.
Their Memory, a game created in collaboration with Poppyscotland and local veterans, was also on display, alongside an honours student project utilising sense of smell and a fun and collaborative three-person poncho game called Ola de la Vida, which was created during a Global Game Jam.
Delegates also go the chance to tour Abertay Digital Graduate Show, an exhibition of final year student work from the School of Design and Informatics.