Ross bags Ninja Kiwi Scholarship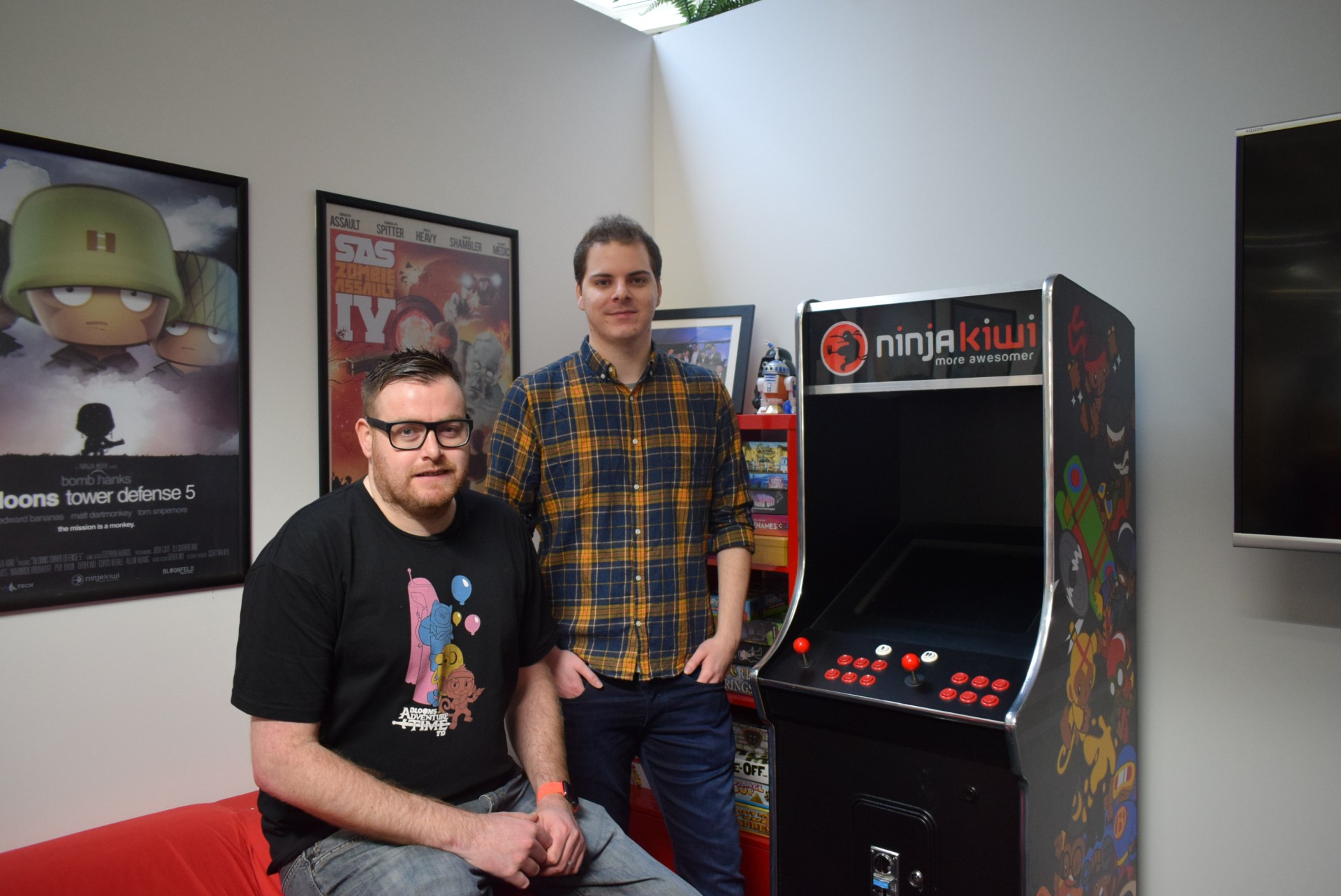 Abertay University Computer Game Applications Development student Ross Adshead has been named as the first ever recipient of the Ninja Kiwi Scholarship.
The scholarship, the first of its kind at Abertay, offers a four-week placement at the Dundee office of international games company Ninja Kiwi Europe, as well as a donation of £1500.
Ross said: "I am very grateful to have received the Ninja Kiwi Scholarship because it offers me a great opportunity to gain experience and knowledge from a very experienced games development company with global outreach.
"Ninja Kiwi's Bloons Tower Defense was one of the first browser games I ever played.
"Being given the chance to work for the company that developed it - and potentially work on a Bloons game myself - was a big moment in my life.
"As well as the internship, the Ninja Kiwi Scholarship also awarded me with a scholarship grant.
"This not only helps with my day-to-day living costs but also helps fund several extracurricular projects alongside my 4th year honours project.
"Having that extra funding for my honours means that I can focus more on my project's core principles and lighten the load a little by purchasing third-party art and audio assets for my project."
David Hamilton, Executive Vice-President at Ninja Kiwi Europe, said: "We're really excited to offer this scholarship and give someone real games development experience before they graduate.
"As this is the first year, we were keen to meet bright and ambitious students who were genuinely interested to work in the games industry.
"The standard of applications we received was very impressive however we selected Ross as the first recipient as he demonstrated a very strong skillset, a passion for games, and a tenacity that really impressed us."
Ninja Kiwi, which was founded in Auckland, New Zealand in 2006 and merged with Dundee development company Digital Goldfish in 2012, are responsible for the popular Bloons and SAS series.
For more information on scholarships at Abertay visit https://www.abertay.ac.uk/study-apply/money-fees-and-funding/scholarships/
ENDS