Renowned French game designer talks reality games at first Weave event of 2019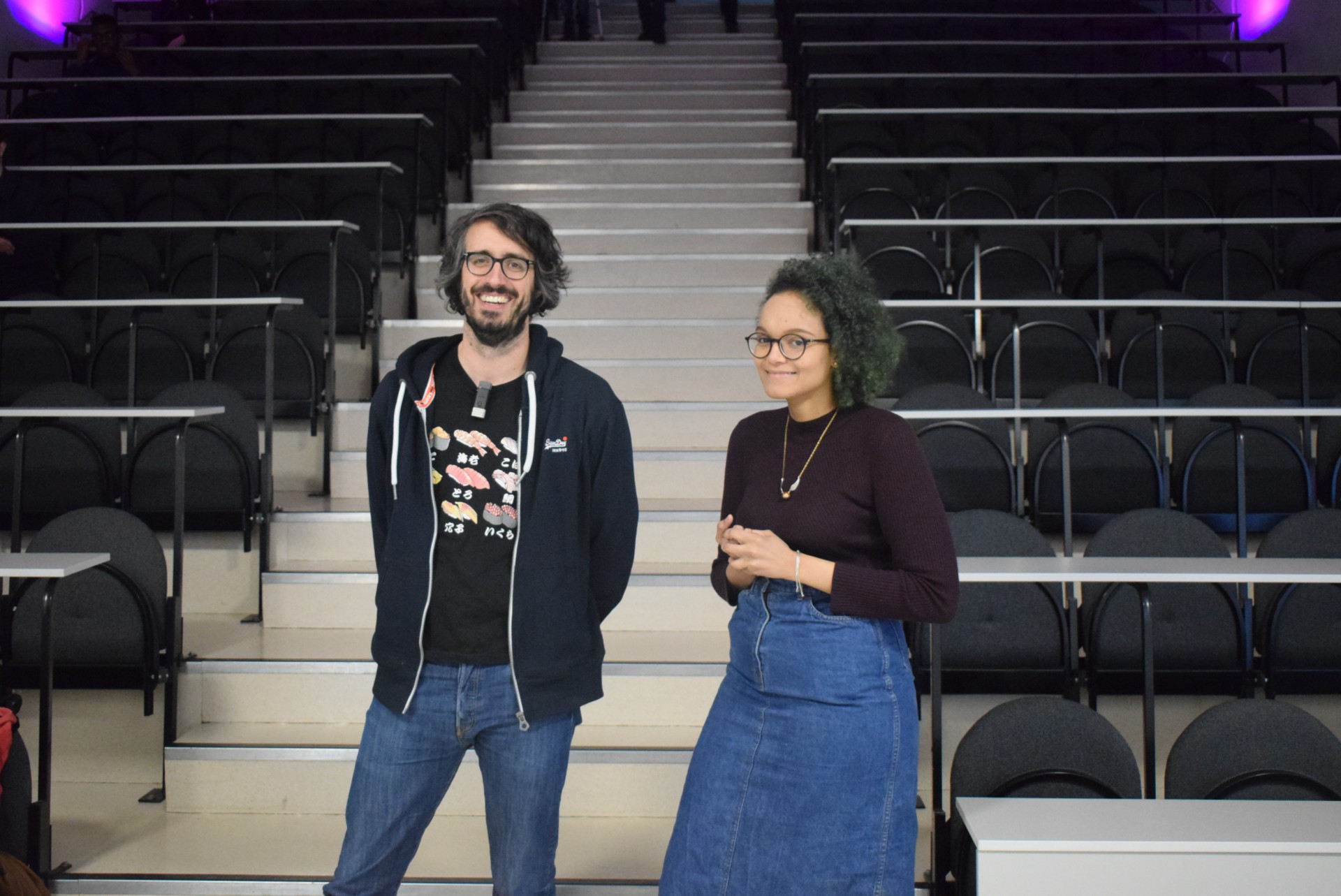 Pictured: Florent Maurin and Abertay student Safya Devautour
Renowned French games developer Florent Maurin was the main speaker at the first Weave event of 2019. 
Mr Maurin, founder of The Pixel Hunt game studio, explored reality-inspired games and discussed how to build believable and meaningful digital experiences. 
His critically acclaimed game Bury Me, My Love tells the story of a Syrian refugee making the journey to Europe. 
Abertay student Safya Devautour also gave a presentation in the first student speaker slot at a Weave event.  
Find out more about Weave here: https://www.abertay.ac.uk/visit/weave-by-abertay/