Partnership aims to safeguard children in online games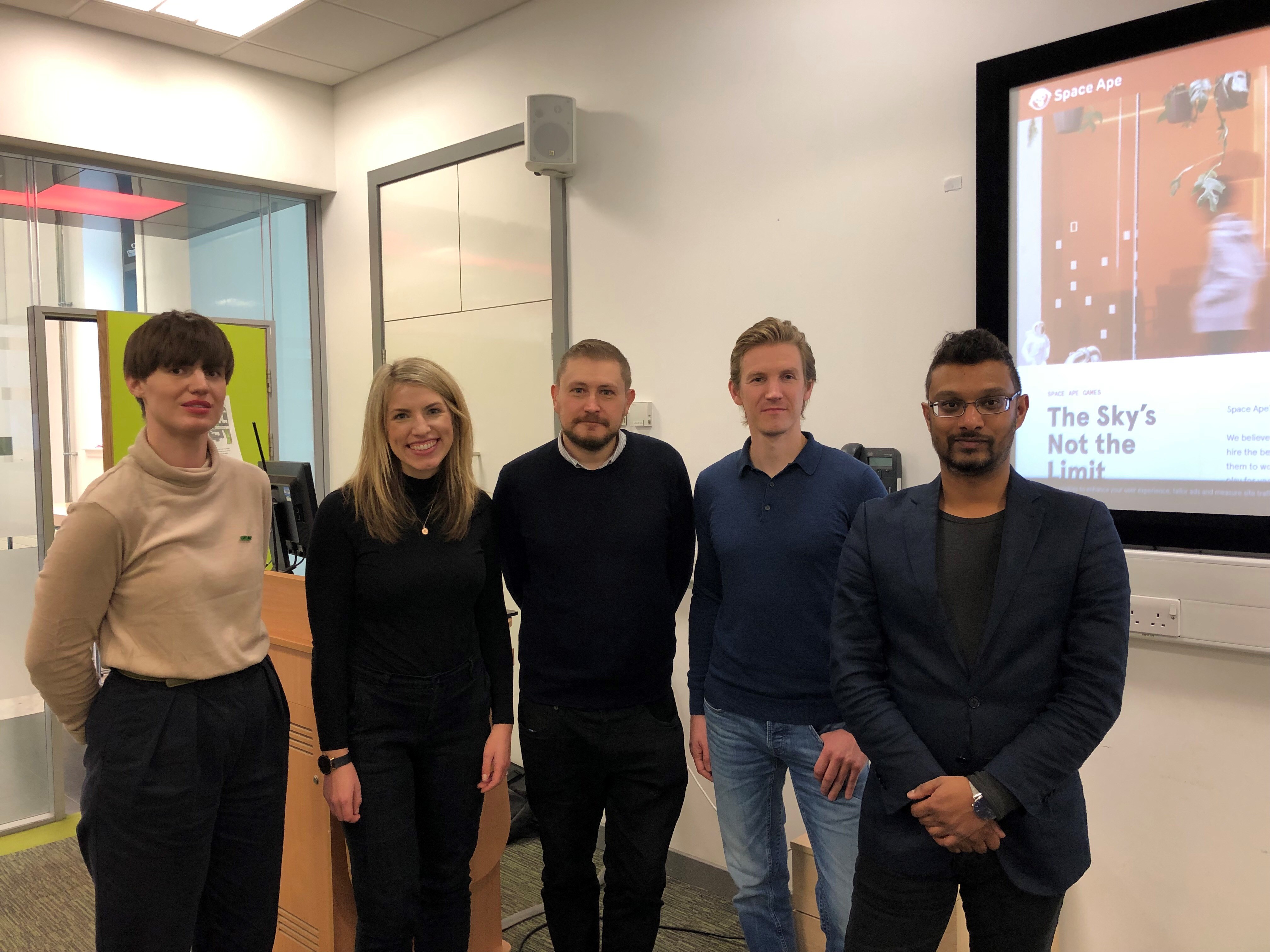 A new cross-sector collaboration will aim to safeguard children across the UK from being targeted for sexual exploitation while playing online videogames.
Academics at Abertay University in Dundee are partnering with the National Society for the Prevention of Cruelty to Children and the National Crime Agency to take forward research into improving age-appropriate design standards for the games industry, with a view to making products safer and more inclusive for young people.
The project, which will include input from key games industry contacts, kicked off with a round-table discussion at Abertay, also attended by representatives from London-based Space Ape Games, the InGAME (Innovation for Games and Media Enterprise) R&D project, and Beano Studios.
Attendees exchanged views on issues for the sector, including the UK Government's Digital Charter, the Age-Appropriate Design Code from the Information Commissioner's Office, and the recent House of Commons Report on Immersive and Addictive Technologies.
Dr Darshana Jayemanne of Abertay's School of Design and Informatics is leading the project and said the partnership would focus on innovative solutions to a number of challenges facing the industry.
He added: "Improving young people's safety and privacy while playing digital games is something we have been researching at Abertay for several years and it's fantastic to now be taking this forward with such a wide range of partners. There are a number of complex issues around child safety in gaming, and it is important that we work together."
Andy Burrows, NSPCC head of child safety online policy, said: "From our research, we know that children are at risk of being sexually groomed while playing games online, so the opportunity to work with other experts and those in the gaming industry on these issues is extremely positive. To protect children from coming to harm on these platforms, it is vital that safety measures are built into the games when they are designed – something we hope that can be achieved by working together."
Karen Hutchison, Senior Officer with the NCA Child Exploitation and Online Protection Command said: "Protecting children from online offenders is one of the NCA's most important objectives. We're very proud to be part of this games sector partnership which is dedicated to combating child sexual abuse and exploitation."
Max Bauer, Head of Customer Service at Space Ape Games said: "Safeguarding our communities is one of our top priorities. After all, they are what makes our games alive. We, and other gaming studios, invest a lot of time and energy into this topic and it's only fair to share our knowledge with the next generation of developers. Our aim is to be at the forefront of initiatives to make our games more fun, more enjoyable, and safe."
Abertay University is ranked number one in Europe for videogames design degrees and leads the £11.5m Dundee-based InGAME partnership, which is part of the Arts and Humanities Research Council's Creative Industries Clusters Programme and counts Beano Studios among its partners.
Director of InGAME Sean Taylor of said: "We are delighted to be supporting this important project which has the potential to have a positive impact across the UK games industry. InGAME delivers innovative research in response to industry challenges, this important collaboration presents the opportunity to make videogames a safer and more inclusive space for young people, and help game designers grow into more responsible innovators."
Head of Beano Studios Mike Stirling said: "We designed Beano.com and the games there to be totally safe for kids. It's an online destination that parents can trust and despite our mischievous heritage, it's the one thing we are not having a laugh about. Everything is handpicked or handmade by our team of experts in children's entertainment and everything is age appropriate.  We're committed to children's online privacy issues and maintaining a safe environment for them in the digital space, which is why we are a member of PRIVO's COPPA Safe Harbor program."
Picture (left to right): Laura Clarke, Policy Officer NSPCC; Karen Hutchison, Senior Officer CEOP Partnership Delivery (NCA); Andy Burrows, Head of Child Safety Online Policy, NSPCC; Max Bauer, Head of Customer Service, Space Ape Games; Darshana Jayemanne, Lecturer in Games and Arts, Abertay University