Inner Circle Games crowned 2019 Dare Academy champion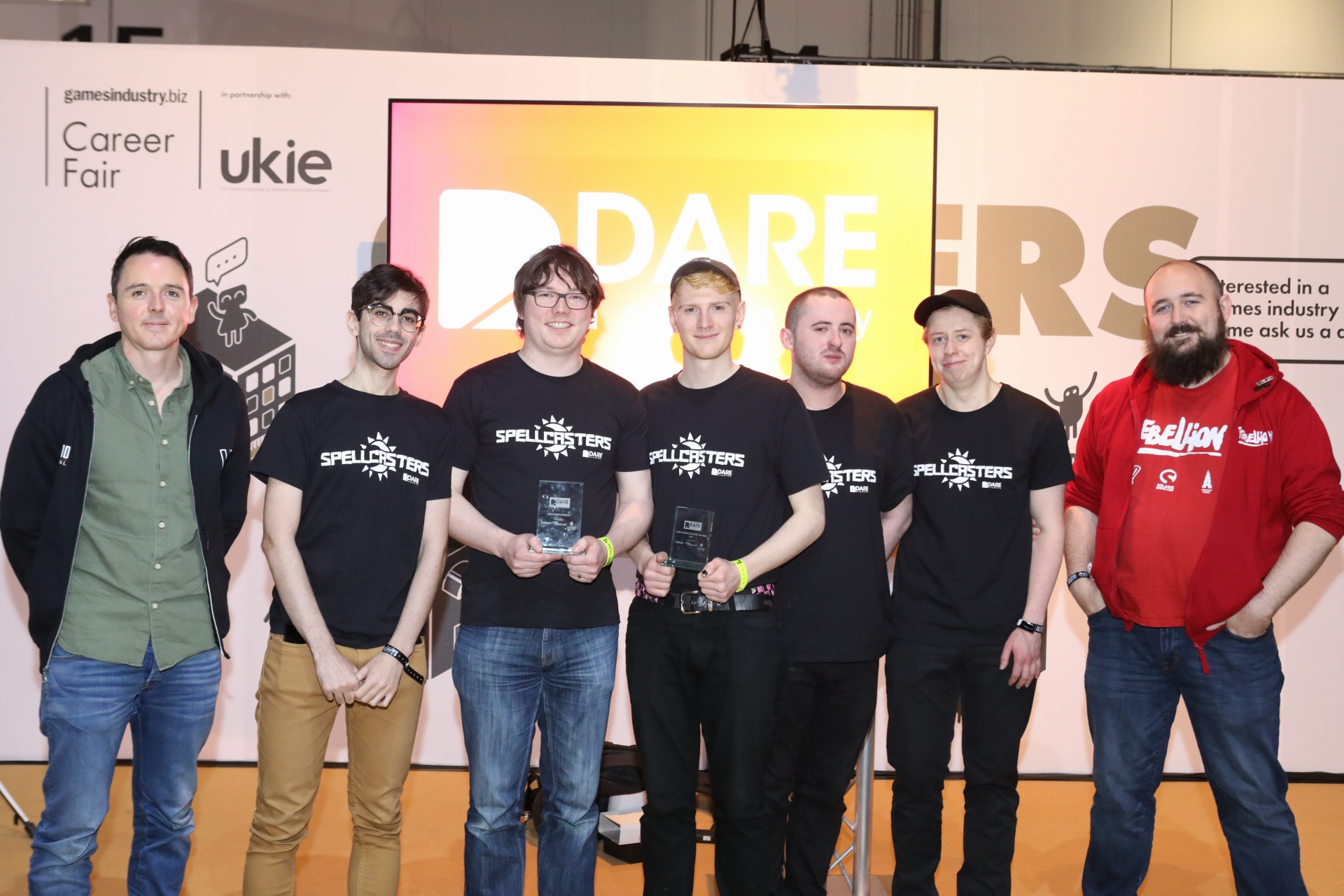 Student team Inner Circle Games has been crowned champion of Abertay University's 2019 Dare Academy game design competition.  
A panel of industry judges ran the rule over six finalists at EGX in London, the UK's biggest videogames expo.
Spellcasters, a retro style rhythm based combat game, was unveiled as the winner.
It also took home the "Player's Player Award", voted for by this year's Dare participants.
Inner Circle Games will now continue to develop their game, boosted by a cash prize of £5,000.
Dare Academy is an annual competition in which Abertay students develop and refine game prototypes over a summer 'hot-housing' period with regular input and advice from industry mentors.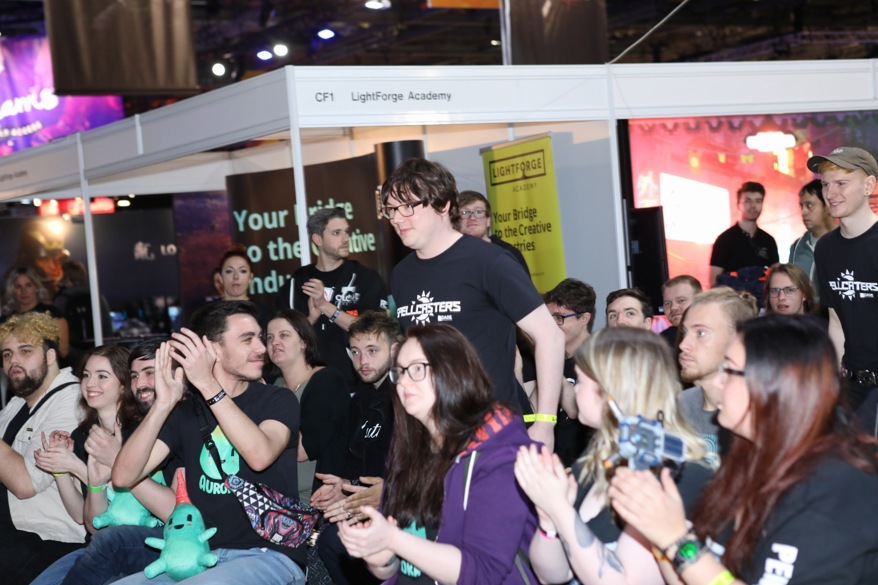 This year the event was part of Dundee's Summer of Games, which also included the V&A's videogames exhibition Design/Play/Disrupt and the UK Games Fund awards.
Rosie Ball, Brand Designer for independent games developer and publisher Chucklefish, said: "I'm very pleased for Inner Circle Games. Spellcasters is a unique, creative idea that is tremendous fun to play.
"I want to wish all six teams luck in taking their games forward. The entries were all of an incredible standard, and it wasn't at all easy to decide on a winner."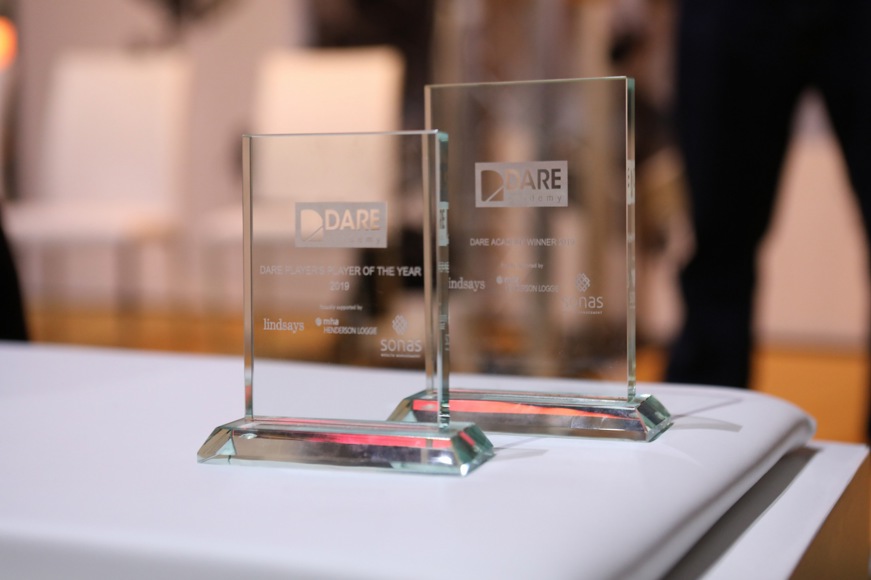 Andrew Murdoch of Inner Circle Games said: "We're absolutely delighted, we honestly can't believe that we've won.
"It's been a lot of work for the teams to get to this stage, and it's been an honour to showcase our game at an event as well-known as EGX.
"I'd like to thank the sponsors and mentors for their support throughout this process. It's been a brilliant experience."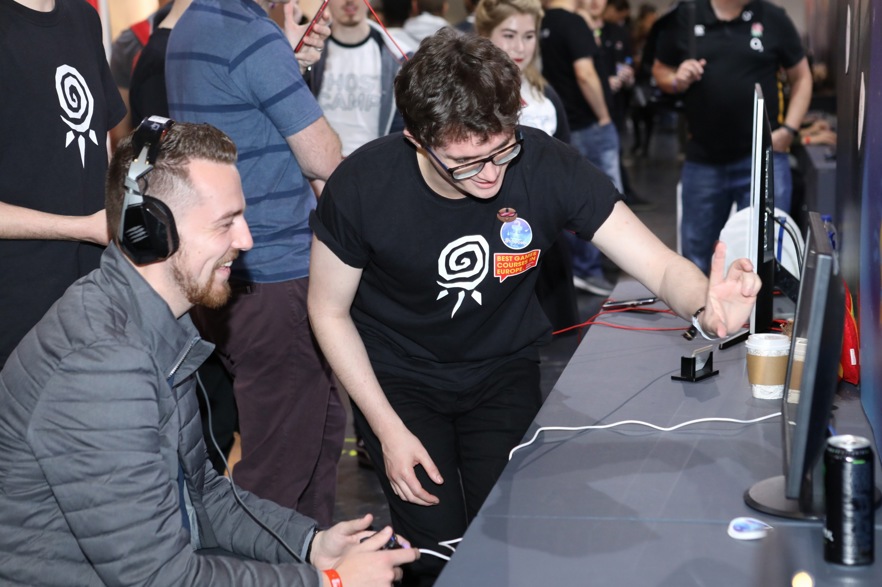 Dare Academy 2019 was sponsored by MHA Henderson Loggie, Lindsays and Sonas Wealth Management.
Abertay was this year ranked as the best university in Europe for videogames courses for the fifth year in a row.
To find out more visit: https://www.abertay.ac.uk/schools/school-of-design-and-informatics/division-of-games-and-arts/
For more information about Spellcasters, and to play a demo of the game visit: https://spellcasters.co.uk/