Fife Flyers star to study at Abertay as partnership continues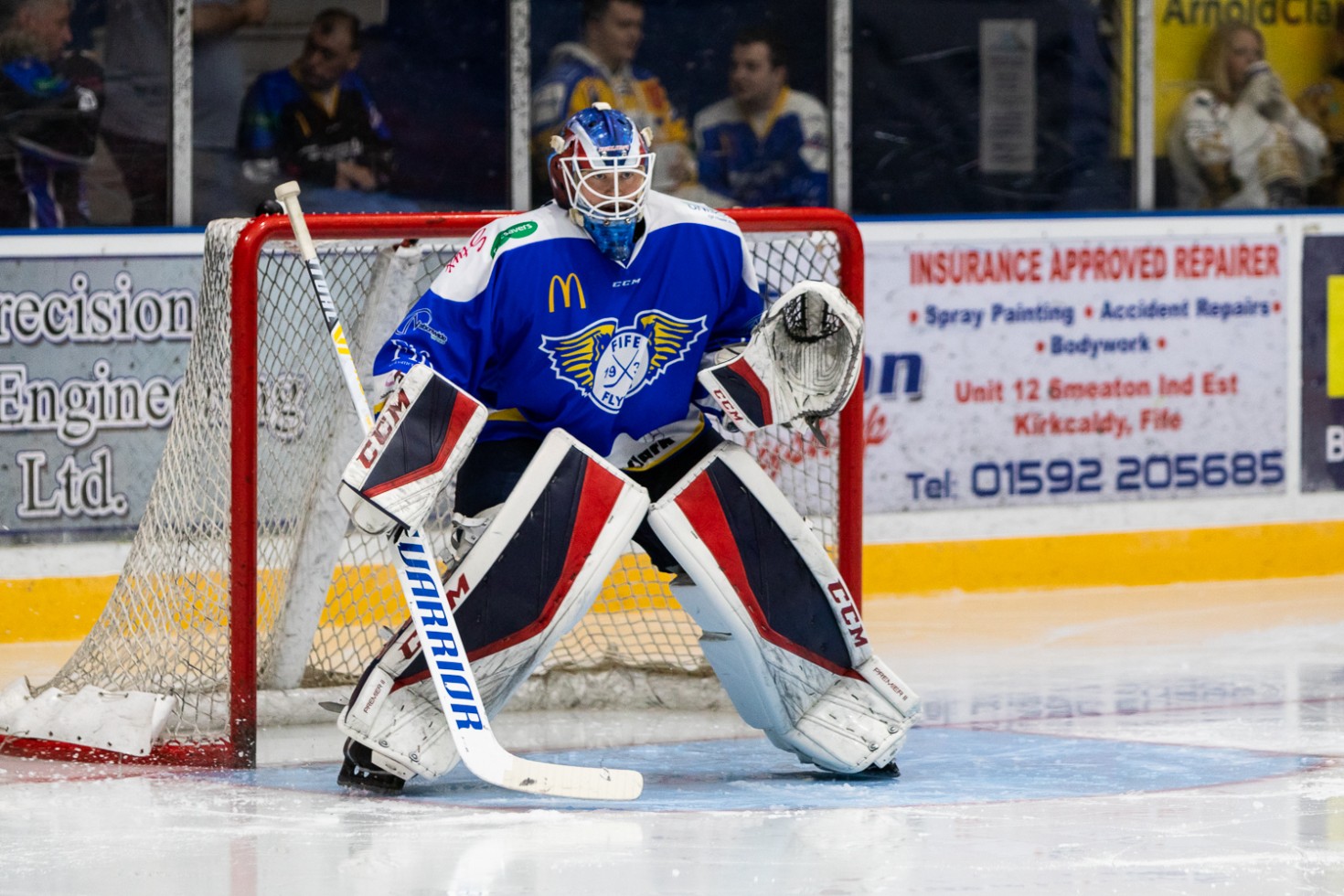 A top Fife Flyers hockey star is to benefit from Abertay University's academic opportunities and sports science expertise as part of an exciting partnership agreement.
Netminder Adam Morrison (pictured above), who signed for the Flyers last month, will combine playing with studying for a 4-year-degree.
Fife Flyers, sponsored by Arnold Clark Mercedes-Benz, have an ongoing arrangement with Abertay which also gives sports and business students the chance to gain real-life work experience through a series of placements and collaborative marketing projects.
Last season Abertay welcomed two Flyers players, Joe Basaraba and Evan Stoflet onto degree courses, and sponsored both of them over the course of the season.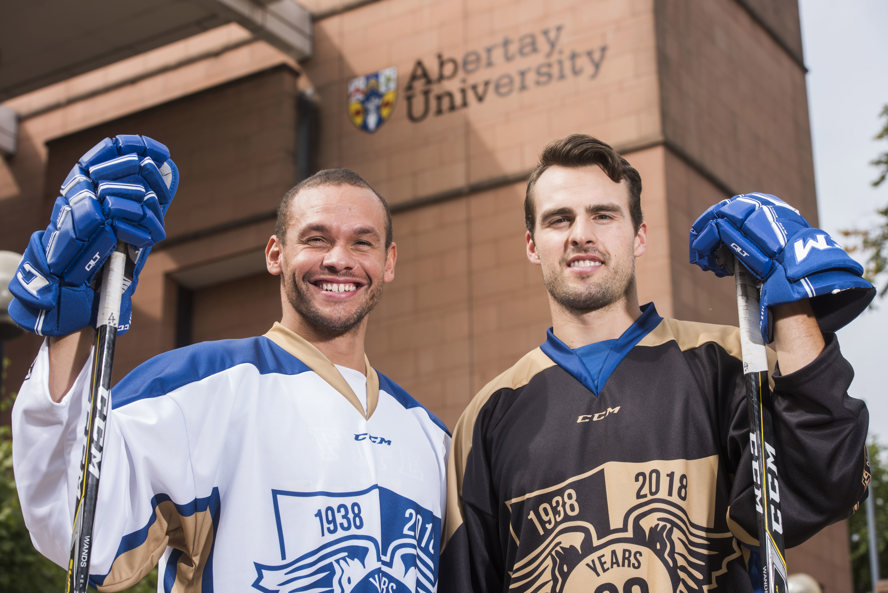 ABOVE: Evan Stoflet and Joe Basaraba
This season, Morrison has enrolled on the university's BSc (Hons) Psychology course.
He said: "I've always been intrigued by how our minds operate and the prospect of studying why we behave the way we do, or believe what we believe."
He added that having the option to combine playing and studying was a big draw to him when choosing to join Fife. "I felt that with my career and how things had gone in North America I needed to start thinking about a back-up plan because I just seemed to run into injury trouble around every corner.
"After speaking with Todd and Jeff, I felt excited about the opportunity to continue my hockey career at a high level while getting started on a post hockey career or at the very least, opening up my mind to a new experience at university.
"Fife felt like a very good fit because of the location, the history, and the loyalty. I had spoken with a few former players and they had high praise about the organization and since being here I've seen that first-hand."
Andrea Cameron, Dean of Abertay's School of Applied Sciences, said: "Last season Joe and Evan were very engaged members of the Abertay community and we're very pleased to welcome Adam to the university.
"The partnership with Fife Flyers has been fantastic, giving players the chance to study at Abertay and our students the chance to work with one of the UK's best known ice hockey teams."