Bomb Disposal Squad delivers spectacular outdoor lecture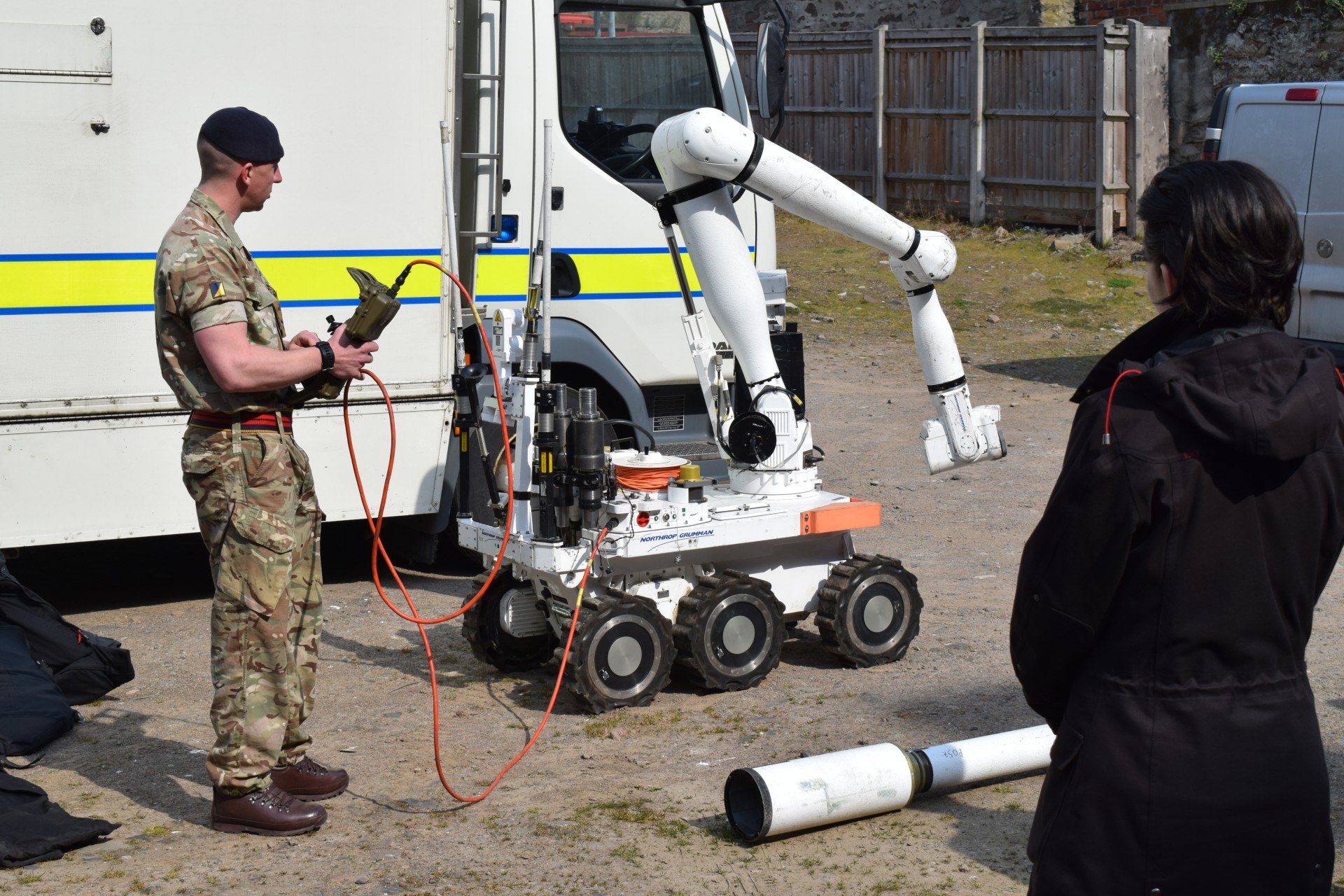 Forensic Science students at Abertay University enjoyed a unique outdoor lecture and display from the British Army's RLC Bomb Disposal Unit yesterday (18th April).
Students witnessed a demonstration of equipment, including the radio-operated bomb disposal robot near Bell Street in Dundee yesterday.
For safety reasons, no live detonations took place.
Abertay lecturer Neil Coupar from Abertay's Division of Science said: "We have a fantastic relationship with the army, and I'd like to thank them for providing this unique opportunity for our students.
"At Abertay we aim to prepare students for when they graduate, and this lecture brought the workplace right into the university providing a real insight into what this career involves.
"It proved hugely popular with our students, as well as our staff as it's an incredible thing to see in person!"
Abertay's Forensic Science course is hands on, allowing students to analyse a variety of scenes in purpose built facilities.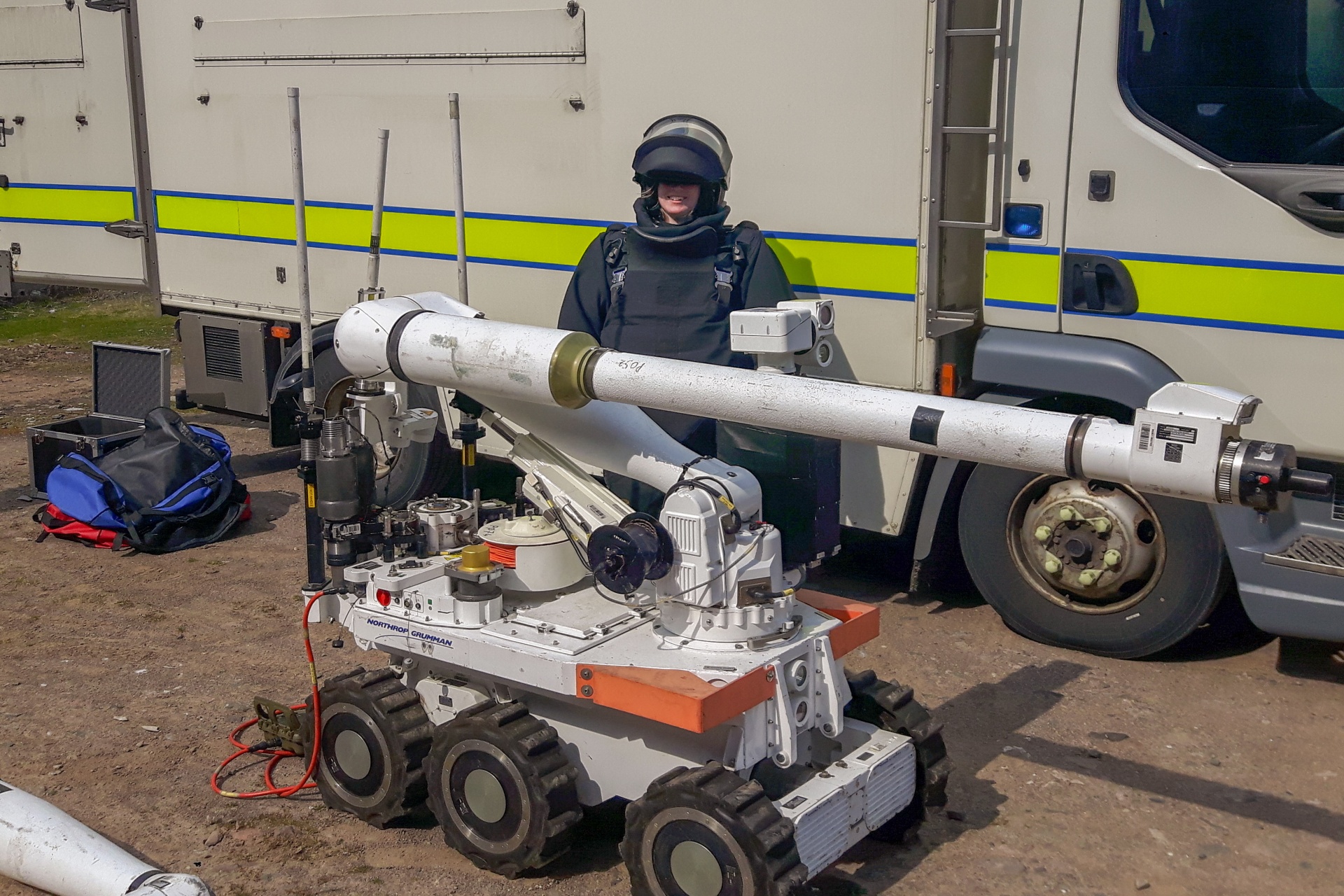 ABOVE: A student tries on a bomb disposal suit
Those studying the degree learn invaluable physical, biological and chemical analysis in state-of-the-art laboratories.
The highly vocational programme is broken down into three main study areas – forensic science, chemistry and biology, to prepare students for a variety of scientific careers.
For more information about studying Forensic Science at Abertay, visit: https://www.abertay.ac.uk/course-search/undergraduate/forensic-sciences/