Abertay University celebrates 25th anniversary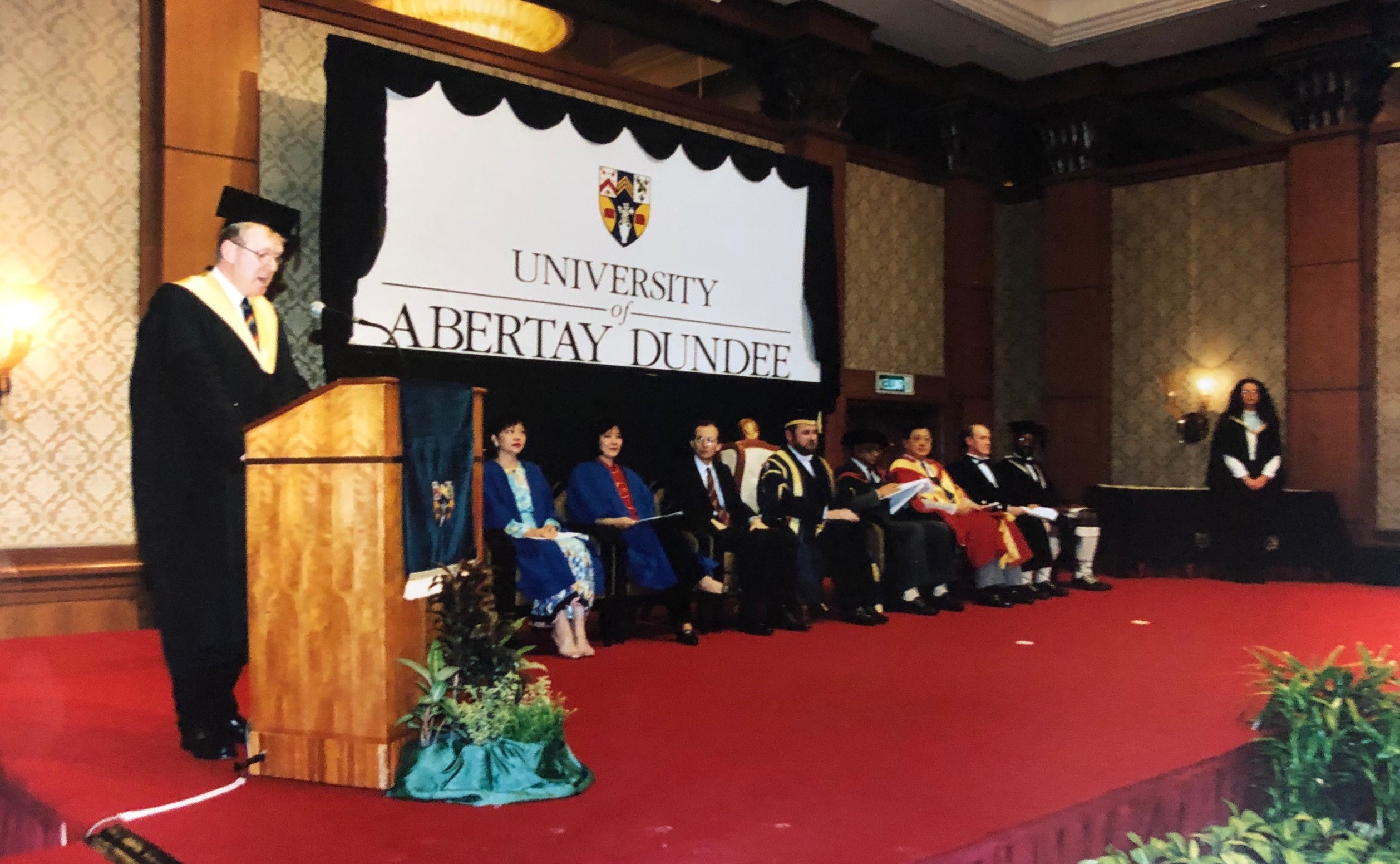 Abertay today celebrates exactly 25 years since the institution was granted university status.
Abertay began life as Dundee Technical Institute in 1888, and has always provided first-class education with a particular focus on preparing students for the world of work.
The push for university status began in 1991, when UK Government policy to increase the number of students in higher education created opportunities for tertiary education institutions to become universities.
An initial attempt to become a university in 1992 failed, on the grounds that the college – which was by that time called Dundee Institute of Technology (DIT) – was too small. This led to DIT launching a PR campaign to bring the student roll up to the 4000 required to gain university status.
By early 1993, DIT had almost achieved the required figure and on August 17th 1994, it officially became the University of Abertay Dundee.
It was a name that was carefully considered. Abertay University Archivist Ruaraidh Wishart said: "At the beginning of 1994 a public consultation was launched to decide what the new university should be called and more than 200 names were suggested.
"These included the University of Invertay, the University of Tayside and Dundee University of Technology. There was also the suggestion to retain the name Dundee Institute of Technology, aligning the university with MIT in the USA.
"In the end they decided on the University of Abertay to express the links it already had with both Fife and Tayside."
Catherine Robertson, co-owner of Robertson Collaborate Marketing Consultancy was a student during the transition period.
She added: "Initially I think some students had mixed feelings about the college becoming a university because we didn't know how this would be perceived to the outside world.
"However, those feelings changed quite quickly once we saw the changes that were happening – we realised this would be a very good thing for us indeed.
"I'm extremely proud to have attended Abertay during its formative years and I'm even more proud of what the university has become."
During its 25-year history, Abertay University – as it is now known – has developed and grown to meet the needs of industry, launching the world's first degrees in both videogames and ethical hacking.
Abertay University Principal Nigel Seaton said: "Over the last 25 years Abertay has developed tremendously, creating new academic areas and producing graduates who have made significant contributions to society.
"As much as it is a time to look back at our history, it's also a time to look forward. There are many exciting developments on the horizon such our planned cyberQuarter, as we pass new milestones that we will look back on many years from now."