Abertay Supports Mental Health Awareness Week 2019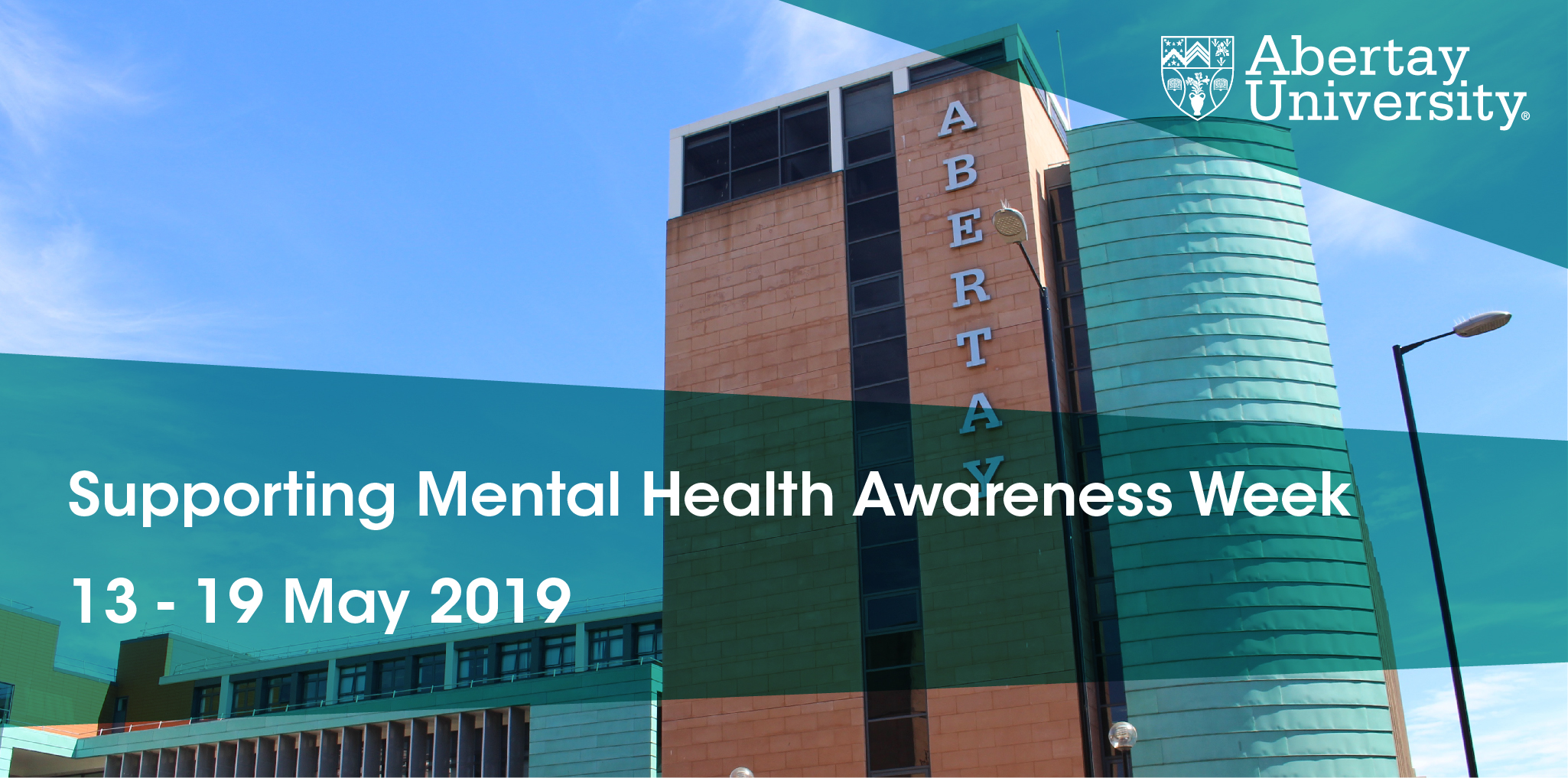 To mark this year's Mental Health Awareness Week, from 13th-19th May,  the University has compiled a programme of activities and resources to help equip staff and students with information and techniques to help them manage their own mental health and to support others.

Firstly, in this video, we spoke to members of the Abertay community, from a variety of areas including the Division of Mental Health Nursing and Counselling, Health and Safety and University Court, about how they maintain good mental health and what advice they would give to others who may be experiencing difficulties.

Related workshops taking place across campus this week include Menopause | Mental Health on Monday 13th May, offering female staff members a facilitated space to talk about menopause and how it impacts on mental health and wellbeing; an interactive session on Suicide Awareness on Tuesday 14th May, which is designed to help staff and students feel more confident in approaching friends or colleagues they suspect may be experiencing mental health problems or suicidal thoughts; an Introduction to Mindfulness on Wednesday 15th May, for staff and students interested in learning more about practising mindful techniques; and Mentally Healthy Workplace Training on Thursday 16th May, which is for staff with line management responsibilities to encourage and promote good mental health and wellbeing within their working cultures.
And, on Friday 17th May, Abertay Sport have organised a Fresh Air Friday walk around the local area, which will set off from the Kydd Reception at Noon.
For more mental health advice and tips, the Abertay Blogzone contains an exclusive post, Sport: Good for the Body, Good for the Mind? by Student Services Manager (Sport) Ian Lowe, and advice on self-care.
Abertay students who would like to make an appointment with the Counselling or Mental Health Advisory service can email counselling@abertay.ac.uk or speak to staff at the Support Enquiry Zone (SEZ) on Level 1 of the Library (open Mon-Thurs 0830-1200, Fri 0830-1900, Sat-Sun 1000-1700). Staff members can make an appointment with Occupational Health by visiting the Health, Safety and Wellbeing tile on MyAbertay.