Abertay students on dream trip to train at Nou Camp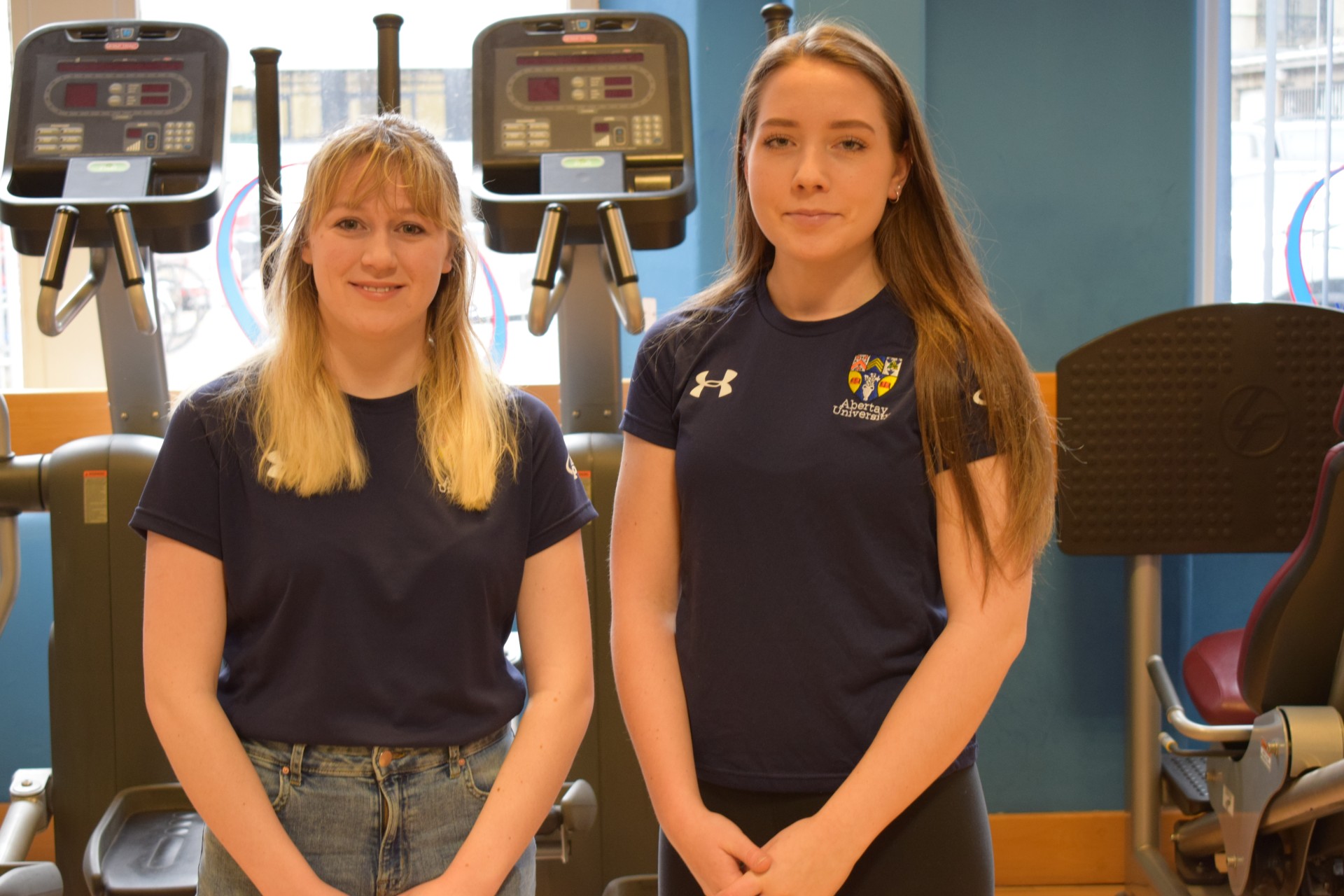 Abertay University Football Club President Jennifer Burrows and Women's Team Captain Philippa Weber will embark on a trip of a lifetime to Barcelona's legendary Nou Camp stadium on March 12th as part of Santander UK's initiative to support female talent in both their sporting and professional lives. 
Jennifer and Philippa are two of a select group of women footballers at UK universities who will join a programme of events, tours and training.  The programme, organised by Santander Universities, is designed to help build critical thinking and management skills for female talent, both through sporting and wider leadership activity. 
The activities will kick off with a panel event on leadership with contributions from Maria Teixidor, Board Director & Company Secretary of Barcelona FC; Laura Ràfols, FC Barcelona; Matias Rodriguez Inciarte, Vice-Chairman Banco Santander & President of Santander Universities; and Susan Allen, Head of Retail and Business Banking, Santander UK, with the session moderated by Manroop Khela, Head of Transformation & CEO's Office, Santander UK. 
Our partnership with Santander Universities is making a genuine difference for our students, and I'd like to thank them for their continued commitment to Abertay University.
They will also have the opportunity to benefit from a training session with Chapi Ferrer, professional football coach and ex-player of both FC Barcelona and Chelsea FC. In addition, in celebration of Santander's sponsorship of the UEFA Champions League. The students will have the chance to watch Lionel Messi, Luis Suarez, Gerard Pique and their Barcelona team mates play in the club's vital round sixteen tie against Olympique Lyonnais. 
Abertay Principal Nigel Seaton said: "I'm delighted to see Jennifer and Philippa, two rising stars from our football club, get this fantastic opportunity. Our partnership with Santander Universities is making a genuine difference for our students, and I'd like to thank them for their continued commitment to Abertay University."
Matt Hutnell, Director, Santander Universities, added: "We are thrilled to offer this opportunity to top female football talent from across the UK to help develop their leadership skills, both within and outside a sporting context.  We are committed to supporting higher education and we know that those selected for this programme are equally committed to their sport, investing hours into training and are an inspiration to their peers both on and off the pitch. We hope the trip will motivate and support female talent with their career ambitions – whether in the world of sport, finance or beyond."