Abertay scientists work to reduce environmental impact of forensic investigations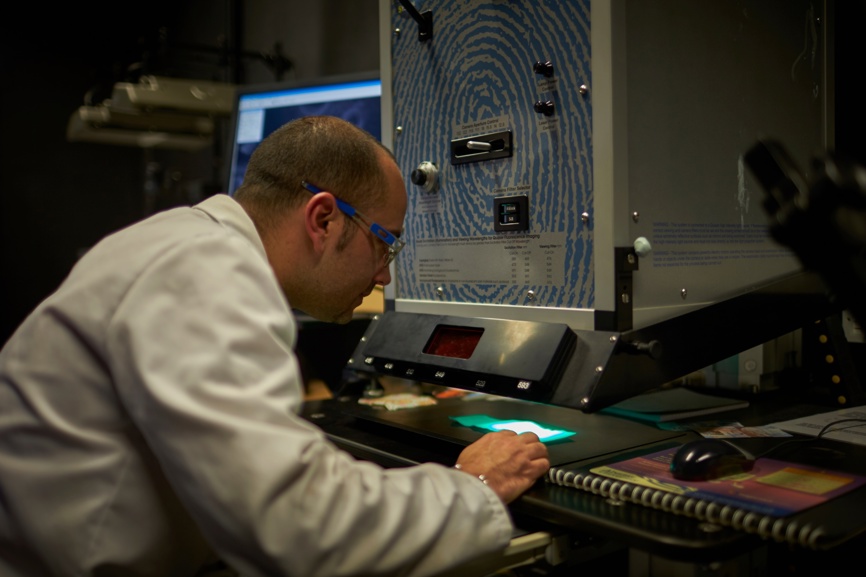 Scientists at Abertay University have developed a new, environmentally friendly way of detecting fingerprints during forensic investigations.
Although powders are the most recognisable way of developing fingerprints, they are often ineffective on paper and other porous substances.
A liquid development method can be used instead, but the solvents and surfactants used in this process may have a global warming or ozone depleting effect.
Researchers at Abertay University, together with the Polish Academy of Sciences and the UK Homes Office, have developed new formulations of fingerprint development agents to improve both detection rates and environmental sustainability.
This involves the micronisation of powders, restricting the size used to under one micron (one thousandth of a millimetre).
Head of Science Dr Ben Jones said, "This work shows the importance of connecting different science and social disciplines, and can lead to operational improvements for forensic scientists."
"Our philosophy is to engage in research in real-world problems, and link this to student projects and development of the curriculum at bachelors and masters level. 
"Our work in this area has recently been commended by the national professional body, The Chartered Society for Forensic Sciences"
For more information on studying Forensic Science or Forensic & Analytical Science at Abertay visit: https://www.abertay.ac.uk/course-search/?keywords=%22forensic%20science%22
To read this study in full visit: 
http://doi.org/10.1016/j.forsciint.2017.12.012
https://doi.org/10.1016/j.forsciint.2018.09.012