Abertay launches search for history making nursing graduates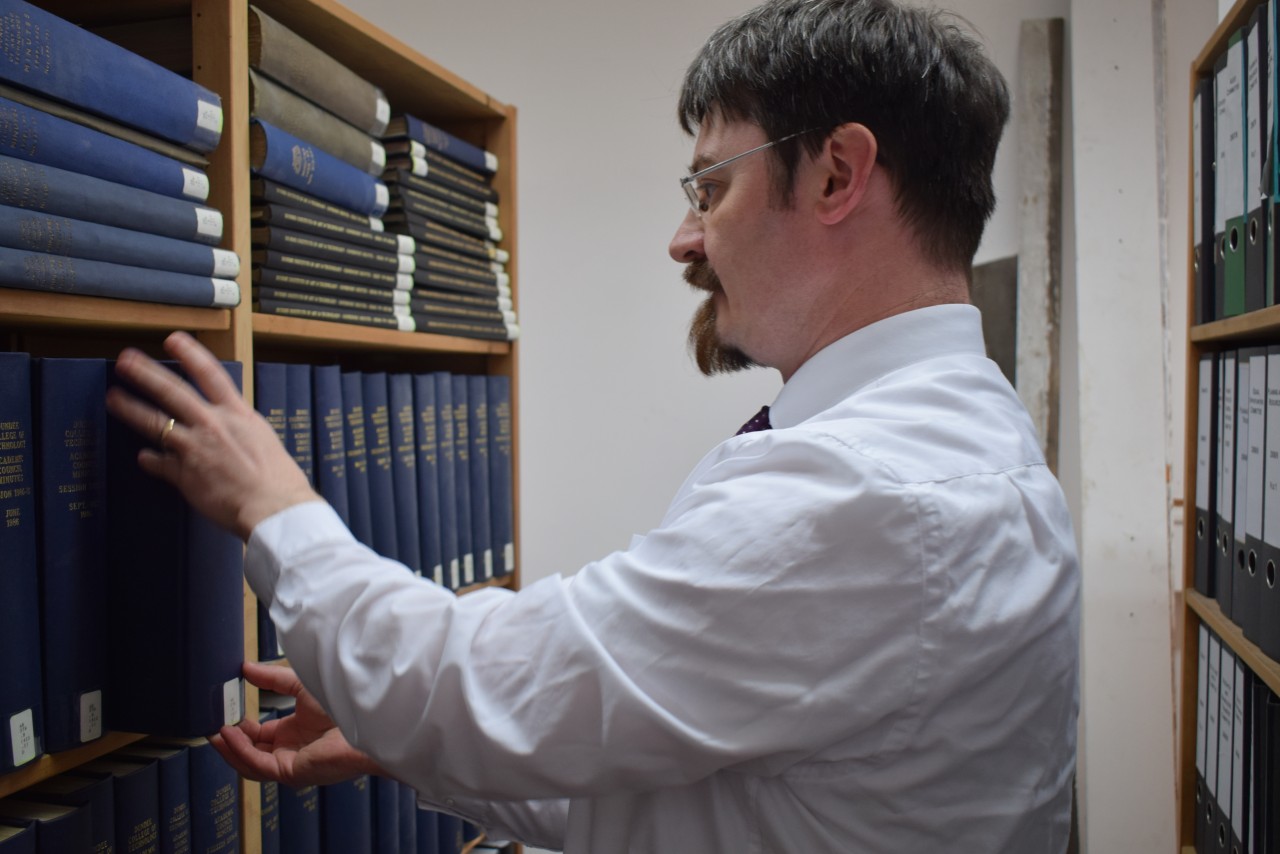 Almost 45 years after launching Scotland's first science based nursing degree, Abertay University has launched a search to track down the course's first ever graduates.
The BSc in Nursing was launched in 1975, while the institute operated as Dundee College of Technology.
It was an important step in the treatment of Nursing as an academic, science-based subject in Scotland, with courses previously focusing on an apprentice model for learning clinical skills.
The College believed that the new approach would give nurses greater flexibility in their careers, helping them deal with technological advances in hospitals.
It took some time for the degree to be approved, with the College's validating body, the Council for National Academic Awards (CNAA), questioning its scientific focus.
However, staff managed to convince the CNAA that this was indeed the correct approach to take and in 1979 the course produced its first graduates, 12 women and two men.
Abertay historians are looking to track as many of them down as possible as part of a National Lottery Heritage funded project, marking 25 years since the college became a university.
Abertay Archivist Ruaraidh Wishart said: "As part of our anniversary celebrations we're not only looking into Abertay's time as a university, we're looking beyond that to explore the history of 25 people and innovations associated with the institution back to its foundation in 1888."
"The launch of this degree was an incredibly important milestone not only for Abertay, or Dundee College of Technology as it was at the time, but Scotland as a whole. For the first time nursing studies was integrated with relevant subjects in science and behavioural studies to provide nurses with greater understanding of their profession in a scientific and medical context.
"It also allowed students to develop wider analytical skills that would help them develop professionally after graduation. At the same time other courses like computing were included to prepare nurses for technological changes that they would experience in their future careers."
He explained what he was looking to find out: "We would love to welcome the graduates back to campus so they can see how it's changed, and we'd also like to find out what they thought about the course.
"We'd like to hear about their experiences, what they learned and how they learned it along with what they've gone on to do."
Abertay is today the only university in Scotland to offer an honours level nursing programme with a sole focus on mental health.
If you or a family member graduated from Dundee College of Technology's Nursing degree in 1979, contact: r.wishart@abertay.ac.uk
To find out more about Abertay's 25th anniversary celebrations visit: https://www.abertay.ac.uk/abertay-is-turning-25
To find out more about studying Mental Health Nursing at Abertay visit: https://www.abertay.ac.uk/course-search/undergraduate/nursing-mental-health-nursing/