Abertay agrees partnership with Al-Maktoum College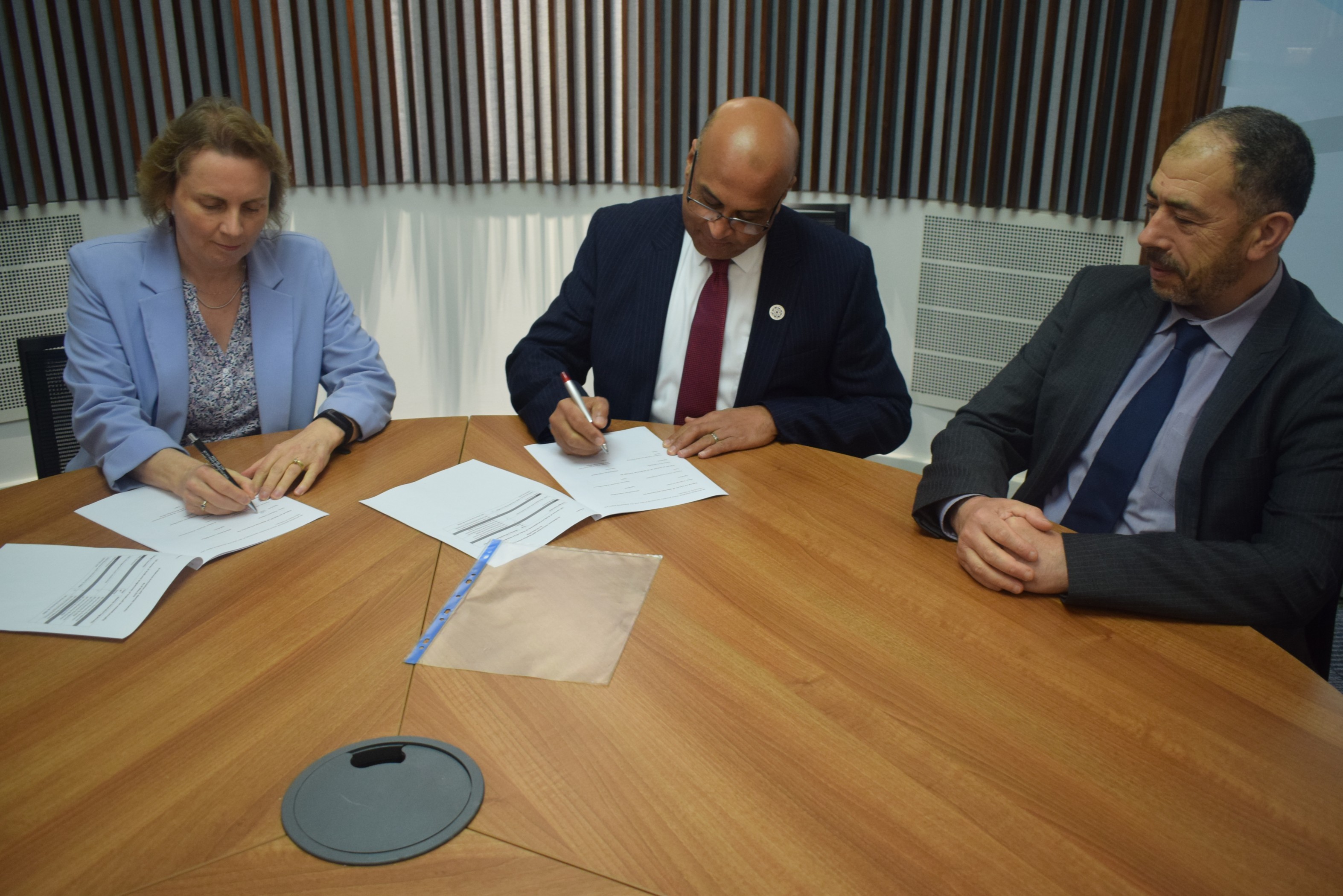 Abertay University has agreed a new partnership with Al-Maktoum College which will open the door to a degree for business students
The articulation agreement will allow students on the college's HNC/HND Business and HNC Management and Leadership courses progress onto the second or third year of Abertay's degree courses.
Abertay Vice Principal Liz Bacon said: "I am delighted to sign this agreement, which represents another important milestone as we continue to widen access to higher education – an area in which we lead the way in Scotland.
"Al-Maktoum is an excellent and well-respected institution and I'm certain we will see this partnership flourish in the coming years."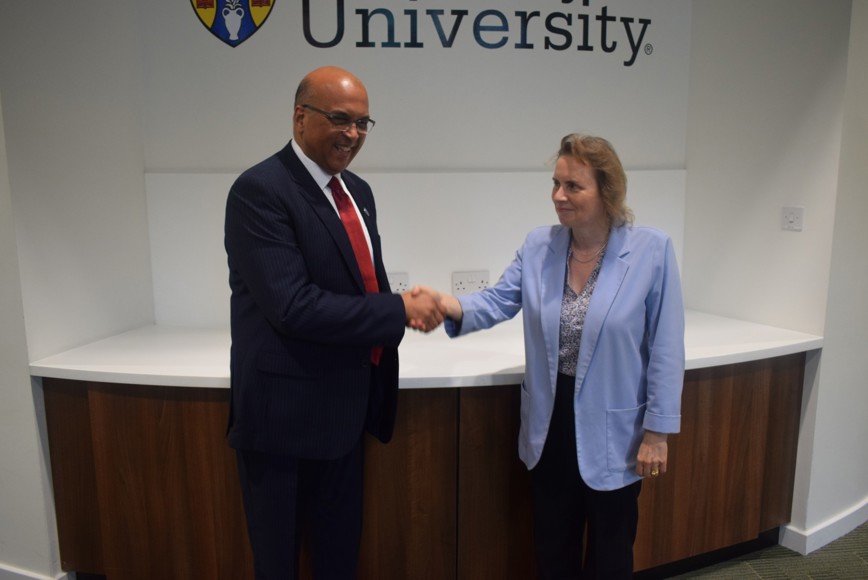 Dr Abi Abubaker, Acting Head of Al-Maktoum College added: "The signing of the articulation agreement with Abertay University is a significant development for Al-Maktoum College. 
"It is a major boost to the courses we have been offering: students know they can set out on a course of study with us that can potentially, and smoothly, help them progress to a place at university. 
"The agreement validates the quality of the new higher national courses in Business and in Management and Leadership. 
"Strengthening ties with the Abertay University is hugely welcome and we hope this will be a first step towards closer academic collaboration." 
Abertay's Business courses are designed with employability in mind, and prepare students for the world of work by developing the knowledge needed to succeed, and the skills required to meet the needs of any organisation.
Competitions like Innovation for Global Growth ensure students have the opportunity to work with top class companies, solving real world problems. 
For more information about studying Business at Abertay, visit: https://www.abertay.ac.uk/schools/dundee-business-school/
For more information about Al-Maktoum College visit: https://www.almcollege.org.uk/