Zombie science brought to life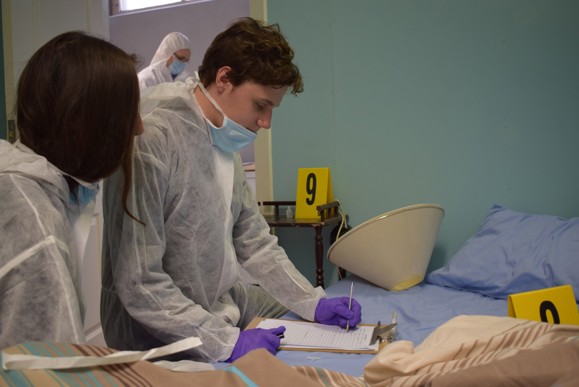 Bloody footprints, strange newspaper reports and crime scene analysis were all part of a colourful Zombie Apocalypse event at Abertay University.
Staff and students were challenged to use forensic and biomedical science techniques to work on mock missing persons cases and take part in the aftermath of a series of zombie attack scenarios.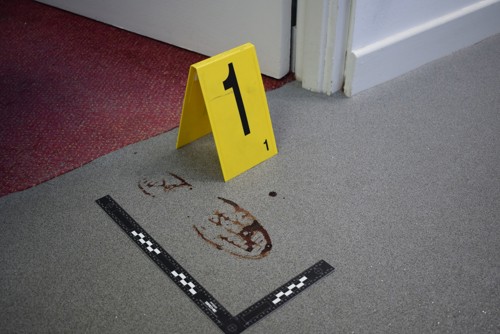 An incident room was set up on the first floor where participants scoured news reports and worked out where the attacks had taken place.
They were then taken to the University's Crime Scene House area to don white CSI suits and masks, investigate a series of crime scenes and look for clues.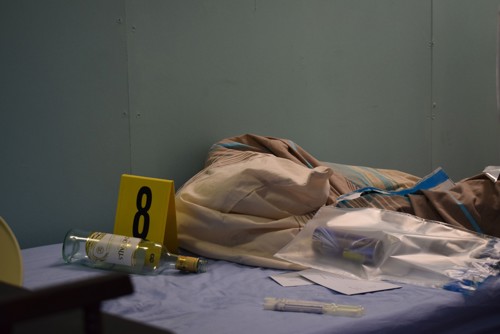 Evidence was then taken upstairs for analysis in Abertay's new £3.5m science labs, home to the BSc (Hons) Forensic Sciences and BSc (Hons) Biomedical Science courses.
The engaging and informative session was a trial run for future visits from schools across Tayside and Fife.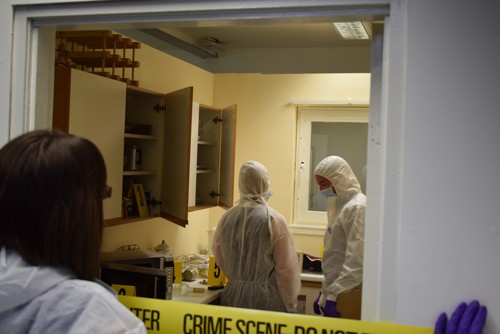 For more information or to inquire about booking a place for your school email communications@abertay.ac.uk.