Student intern wins prestigious Edinburgh Airport staff award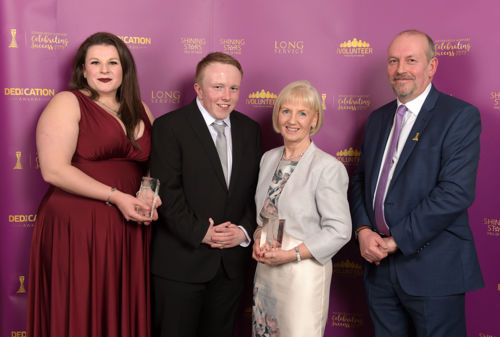 An Abertay University games student has won a prize at Edinburgh Airport's annual glittering staff awards ceremony after a successful internship.
Jack Gullen, 21, made such an impression during his placement with the company that he was put forward for the Unsung Hero award at the Balmoral Hotel bash – the first time a non-staff member has been shortlisted, and came away as the joint top prize winner alongside colleague Jenny Harrison, who he works with on the airport's e-learning projects.
Director of HR at Edinburgh Airport, Gillian Pollock, said the BA (Hons) Game Design and Production Management student's work had been of an outstanding standard.
She added: "Jack has been an absolute delight to have here.
"He has contributed widely across the business, supporting e-learning projects on topics as diverse as snow clearing and modern slavery.
"He has impressed everyone not only with his knowledge and technical capability but more so with his attitude, cheerful demeanour and willingness to get stuck into anything asked of him.
"I am sure Jack will shine wherever his career takes him and I only hope that our next Abertay intern is as good - they have big shoes to fill!"
Jack, from Clackmannan, is currently working on an honours project on how games technology can shape future workplaces.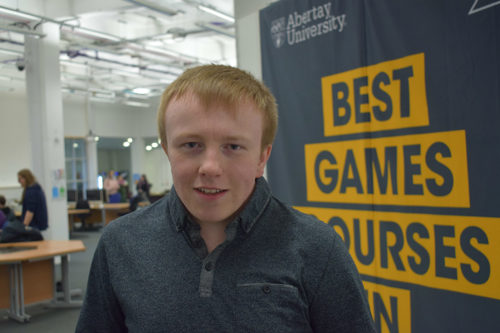 Abertay lecturer Iain Donald said: "I would like to thank Edinburgh Airport for being both forward thinking and innovative to consider the impact that games design can have, and am very pleased that Jack has set such a good example."
The Celebrating Success Awards ceremony took place in March attended by a selection of award nominees from across the Edinburgh Airport business, as well as shareholders and other senior stakeholders.

For more information on studying BA (Hons) Game Design and Production Management click here