Student entrepreneurs set for Stuttgart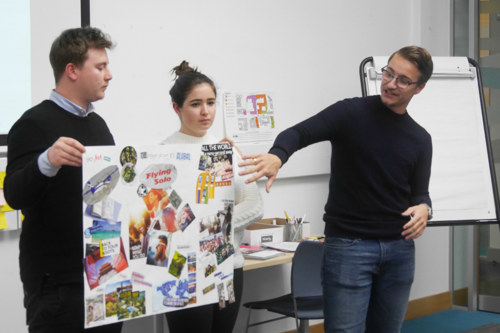 Abertay University students will fly to Germany for the final stage of an international business challenge.
Local heats for the annual Entrepreneurial Brains Made on Campus (EBMC) competition took place at Abertay in Dundee, with winning student team 'Supreme Solutions' now set for the finale in Stuttgart.
Student's from Abertay's Dundee Business School, Graham Lowson, Daniel Carr, Joshua Havens, Chris Grant and Mohtashim Imran, triumphed in the initial phase at the University, pitching a new smartphone app which aims to transform how people engage with local politics.
They will now join talented counterparts from partner universities in England, Hungary, Germany, Poland and Switzerland for the final in Stuttgart from June 13-15.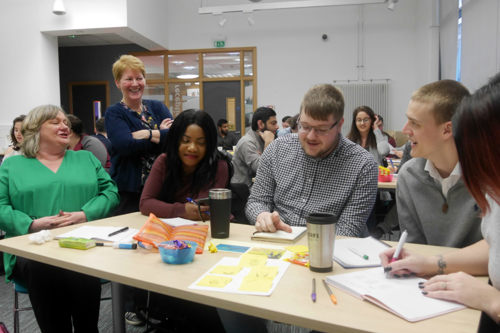 The finalists will be split up and placed in new mixed-nation teams, tasked with producing a fresh business idea.
Billed as an interdisciplinary start-up competition, students taking part in the contest – which has run since 2009 - are challenged to develop fresh business ideas based on an innovation challenge.
As EBMC unfolds, students learn about creativity techniques and innovation methods, develop their own business idea and prototype, get an insight into what it is like being an entrepreneur and present their ideas to a panel of internal and external experts.
Teams are free to choose from social, cultural or environmental problems and then decide on a service, initiative or product to tackle these.
Senior lecturer and EBMC coordinator, Helen Smith said: "EBMC is an innovative project which brings together students from across Europe and challenges them to think entrepreneurially, fitting neatly with our ethos at Dundee Business School.
"Working with international partners will prove an invaluable experience for the finalists and I'm looking forward to seeing what they come up with this summer."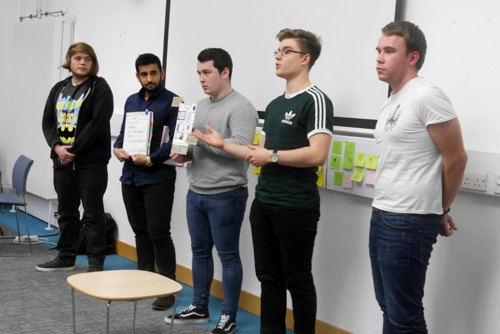 For more information on EBMC visit https://startupcenter-stuttgart.de/ebmc/