Rivalries renewed ahead of Varsity battle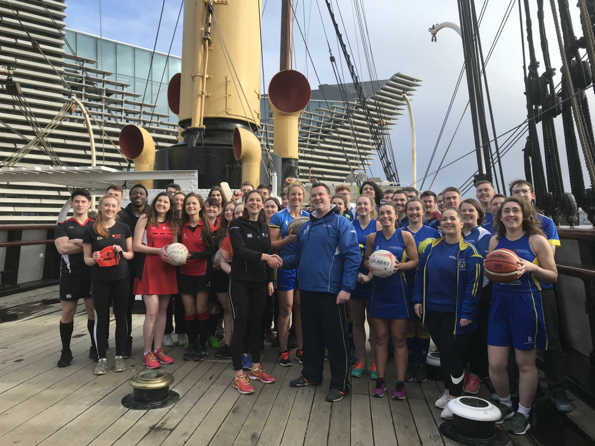 The annual Varsity inter-university sporting contest will return next month when Abertay and Dundee universities go head to head.
A launch event was held on February 27 aboard the RSS Discovery, as the two institutions prepare to do battle on March 14.
The traditional face-off came as both sides prepare to renew old rivalries during the competition, which takes place at Riverside pitches and the Institute of Sport and Exercise.
Varsity is the biggest amateur sporting participation event in Dundee, featuring 600 students competing over a full day for the coveted Tay Varsity Challenge Trophy.
This year sports will include rugby, football, netball, golf, tennis, badminton, dance, basketball, hockey, volleyball, archery and cricket.
There will also be some recreational sessions including games of Tartan Touch Rugby.
The event is organised jointly by Abertay Sport and Dundee Sports Union and features both men's and women's sides.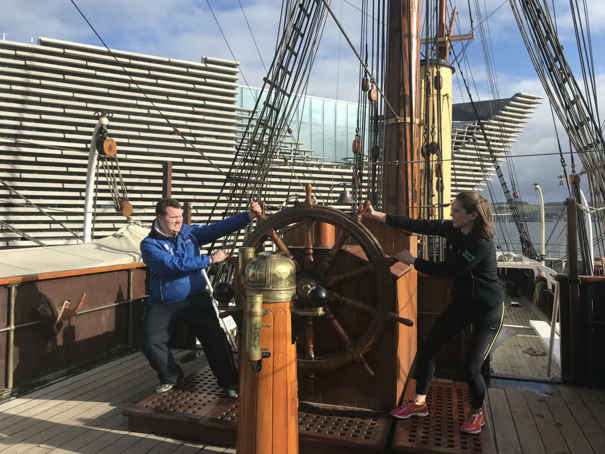 Ryan Beattie of Abertay Sport said there is a "strong but friendly" rivalry between the two universities.
He added:  "Varsity is always the highlight of the sporting calendar with a long history of competition between Abertay and Dundee.
"It's fantastic that so many students regularly turn out to compete for local bragging rights and I'm sure this year will be no different."
Alexandria Scott, Dundee Sports Union President, said: "We cannot wait for another Varsity against Abertay.
"We were overall winners last year, winning by 15-5 games in total and look forward to continuing this winning-streak.
 "Varsity is a fantastic friendly rivalry between the two Universities and we encourage supporters from both sides to come along and cheer for their teams."
Supporters from both universities will be on hand to cheer on their teams on the day of the event and members of the public are welcome to attend.
Click here for more information on Abertay Sport.