Professor uses GTA V to protest gun violence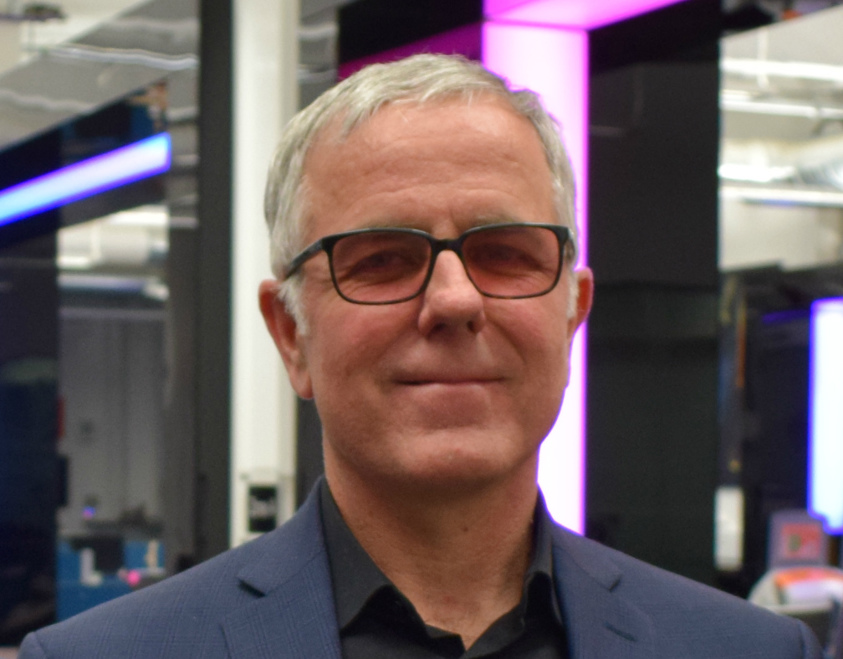 A tactical media project that uses Grand Theft Auto V to protest the shocking toll of US gun violence has been launched by a professor from Abertay University.
Artist and activist Joseph DeLappe, Professor of Games and Tactical Media, produced a modified version of the game to create a regularly updating scene of slaughter, mirroring the tragic number of gun deaths the country has seen this year.
Playing on a 24-hour loop, the game has been used to create data visualisation, 'Elegy: GTA USA Gun Homicides', which launched on July 4 this year, initially depicting 7,293 killings – the gun death count in the country since January 1.
Since then, the project – which does not seek to recreate the accurate method of each shooting - has been using live data scraped each day from the Gun Violence Archive website to add new killing scenes to the tally.
Set to an eerie repeating soundtrack of God Bless America, several killings are seen every minute as the camera slowly meanders backwards through the gamespace.
The visualisation resets at midnight each day, with the updated body count played out in its totality.
"The plague of gun violence in the United States is a long term and seemingly intractable problem."
Prof DeLappe, from San Francisco, said he anticipates the number of US gun deaths to double to more than 15,000 by the end of the year.
He added: "I've dedicated much of my work over the years towards exploring the violence of war and its consequences on civilian populations.
"The Iraq war claimed nearly 5,000 US soldiers and it struck me that each year nearly three times that number of US citizens are killed in gun homicides.
"The plague of gun violence in the United States is a long term and seemingly intractable problem.
"We made Elegy as a way to take what is an abstract number and make it more immediate - ironically, using a gaming simulation the data of gun homicides perhaps becomes more real."
Abertay graduate Albert Elwin worked as collaborator and coder on the project, with James Wood, who last year won the University's Dare Academy games design competition with his student team, Bit Loom, acting as a project consultant.
The soundtrack features the first radio recording of God Bless America, as sung by Kate Smith in 1938, with this year marking the 100th anniversary of the composing of this song by Irving Berlin.
Based in Dundee, Abertay University was this year rated number one in Europe for computer games education by the Princeton Review for the fourth year in a row.